Before we get ahead of ourselves we need to remember the season of thankfulness! I created this free thankful printable as a reminder that happiness is chosen by us….we have to make a conscious effort to make ourselves happy by being thankful for all that we already have.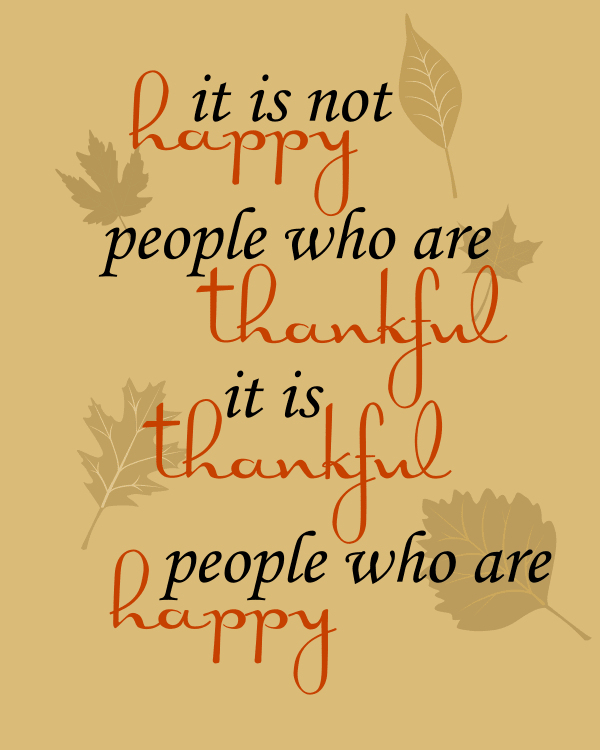 Free Thankful Printable
This week's free printable Friday!
Thanksgiving is upon us and there's just so much to be thankful for! This free printable is a testament to the season and reminds us that true happiness comes from giving thanks not from the things we receive. Click on the image above to go to the full size 8×10 image that you can easily print.
Printables are a great way to decorate on a budget and instill a little inspiration in all of us!
For those of you that don't normally follow Serendipity and Spice, make sure you sign up for the weekly newsletter….it only comes out once a week on Mondays but EVERY week I share an exclusive FREE parenting printable only for subscribers. These are ink friendly printables that you can easily print out and put on the fridge to give yourself a little parenting inspiration for the week. I also share new printables every Friday….so you don't want to miss out!