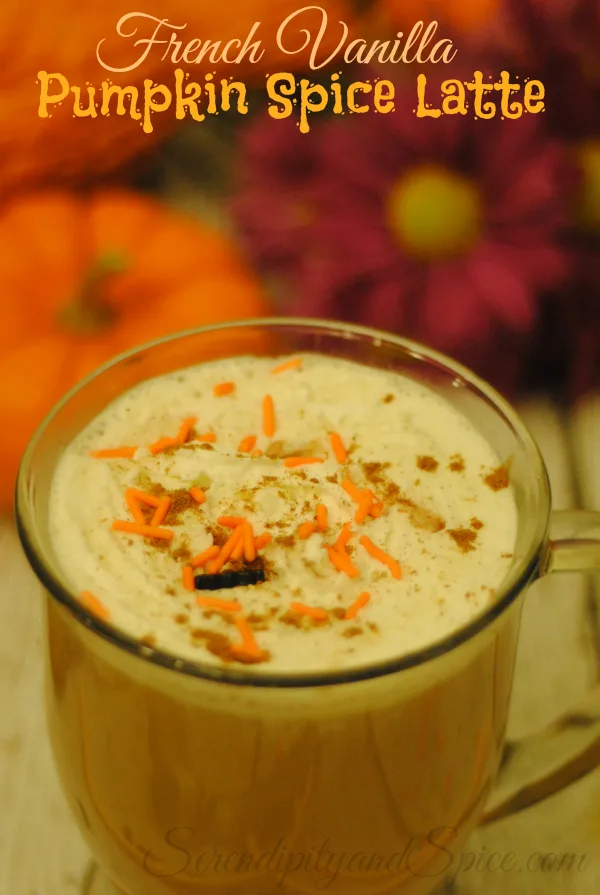 French Vanilla Pumpkin Spice Latte Recipe
Plus, Enter to WIN a Keurig Pro TODAY ONLY!!
A delicious treat to celebrate National Coffee Day! #CoffeeBuzz
Oh yeah…it's National Coffee Day! Did you know that today was National Coffee Day? What a fantastically FABULOUS day…I love my coffee…and these days even though it's usually decaf due to little miss Jellybean's arrival soon I still have to have my cup o' joe every morning and sometimes a few throughout the day. That's why I was sooooooooo excited to partner with Staples to bring you some #CoffeeBuzz fun today.
First of all, what is National Coffee Day without a delicious coffee recipe?!
Well, I took my two favorite coffee flavors and melded them together to make the most delicious drink I think I've ever had! I'm always a french vanilla girl…well, until fall arrives and then I'm a total pumpkin spice lady. But then I was thinking….why not combine the flavors and meld my own delicious creation?
To make this recipe I used my new Keurig Pro (keep reading to find out how you can win 1 of 3 that I'm giving away throughout the day). I have to say…if you don't have a Keurig then you need one and I'm not saying that because I'm working with Staples to bring you one…I've used the Keurig brewers for years and absolutely LOVE them! The convenience of being able to brew just one cup at the touch of a button is AWESOME! The Keurig Pro is nice because it's got a 90 oz water reservoir and a touch screen keypad that let's me easily set a timer so it's ready when I come downstairs in the morning…it also has an extra cup size to choose from.
Anyway, this French Vanilla Pumpkin Spice Latte recipe is so ridiculously simple….you'll have all your friends believing that you're a former barista! So, ready for the recipe?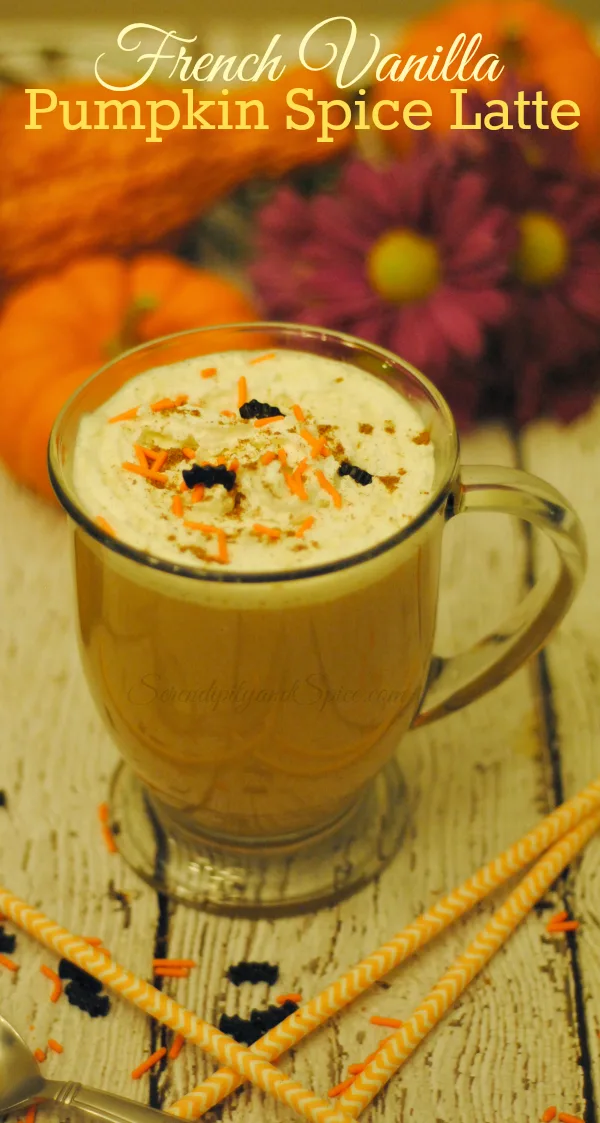 French Vanilla Pumpkin Spice Latte Recipe
Pumpkin Spice K-Cup
2-3 Pumps French Vanilla Creamer (depending on how light you take your coffee)
1 TBS Sugar
Dollop of Whip Cream
1 tsp Pumpkin Pie Spice
Fun Fall Sprinkles
Enjoy!
Now, check out this post to learn about how you can win one of 3 Keurig Pro Prize Packs worth $300 that I'm giving away today. (The giveaways last 1 hour and are at 9am, 1pm, and 3pm…Good Luck!)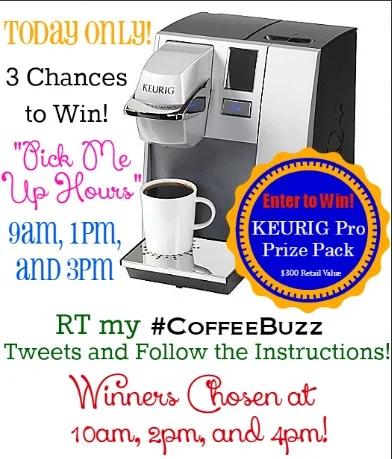 How do you take your coffee? Share in the comments below!