Holiday Toddler Crafts: Pom Pom Stocking
A fun Christmas craft for toddlers ages 18 months – 3 years old.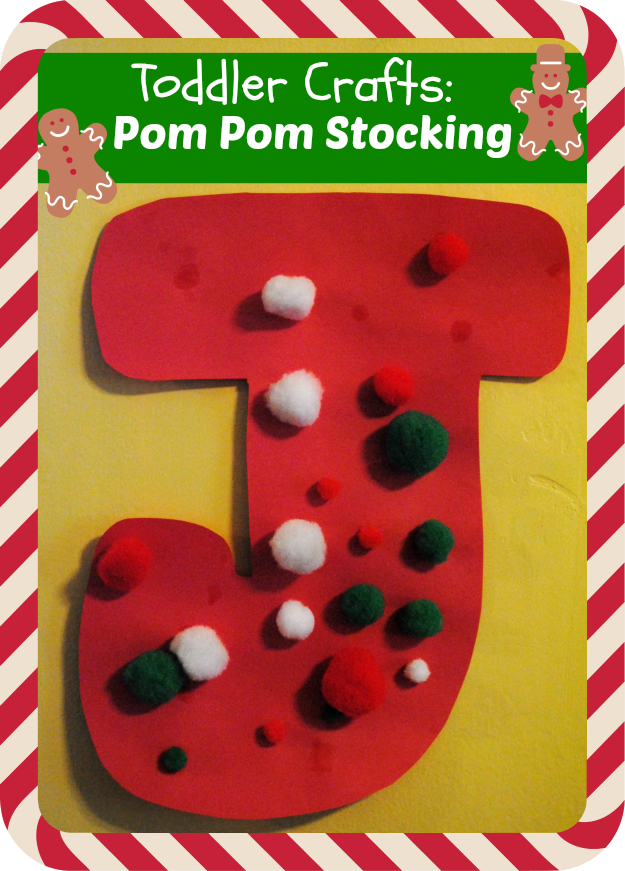 Little Man just turned 2 in October and I discovered that he's just as big of an arts & crafts lover as his mother! I mean I shouldn't be surprised that my child loves crafting….I mean I do write a blog on the subject! This Holiday season is especially exciting because Little Man is at the perfect age to do arts & crafts and we do have so much fun making stuff together….it's just more of the Christmas magic!
The problem when doing toddler crafts is that you have to remember to keep it simple….and try to keep it clean. Little Man loves paint, glue, and stickers….so I try to stay in that realm….the latter one mostly because it's the cleanest!
Even though this project uses glue we were able to keep the mess to a minimum! I'm sure you could use glue sticks too– but I was wanting to keep the costs for ALL of our Holiday projects down…since I used white craft glue for another project we just used it with this one too.
I love that this project also helps toddlers with their fine motor skills…it kept Little Man entertained and he was learning at the same time….. Mommy WIN!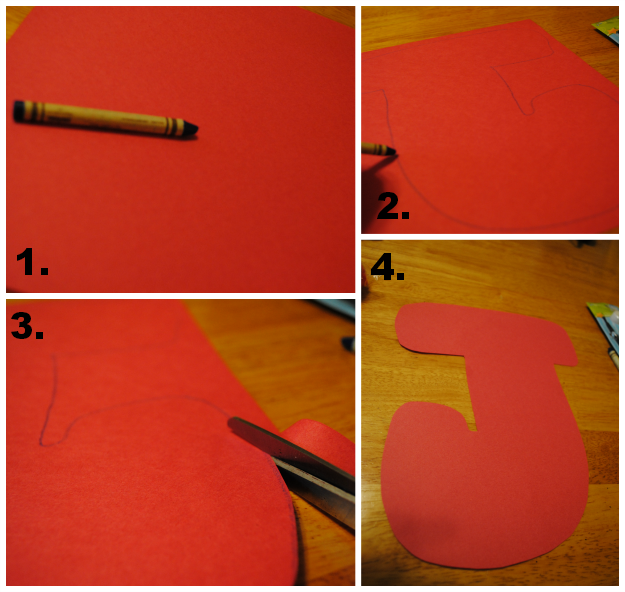 Instructions:
1. Find some red construction paper and a pen (or a crayon like me…I use what I can find
)
2. Draw your stocking on the construction paper– make sure you do a mirror image that way you won't see the pen/crayon marks on the paper….so mine looks like a J…it's okay.
3. Cut out your stocking drawing.
4. Collect the supplies of: your cut out stocking, pom poms, and glue.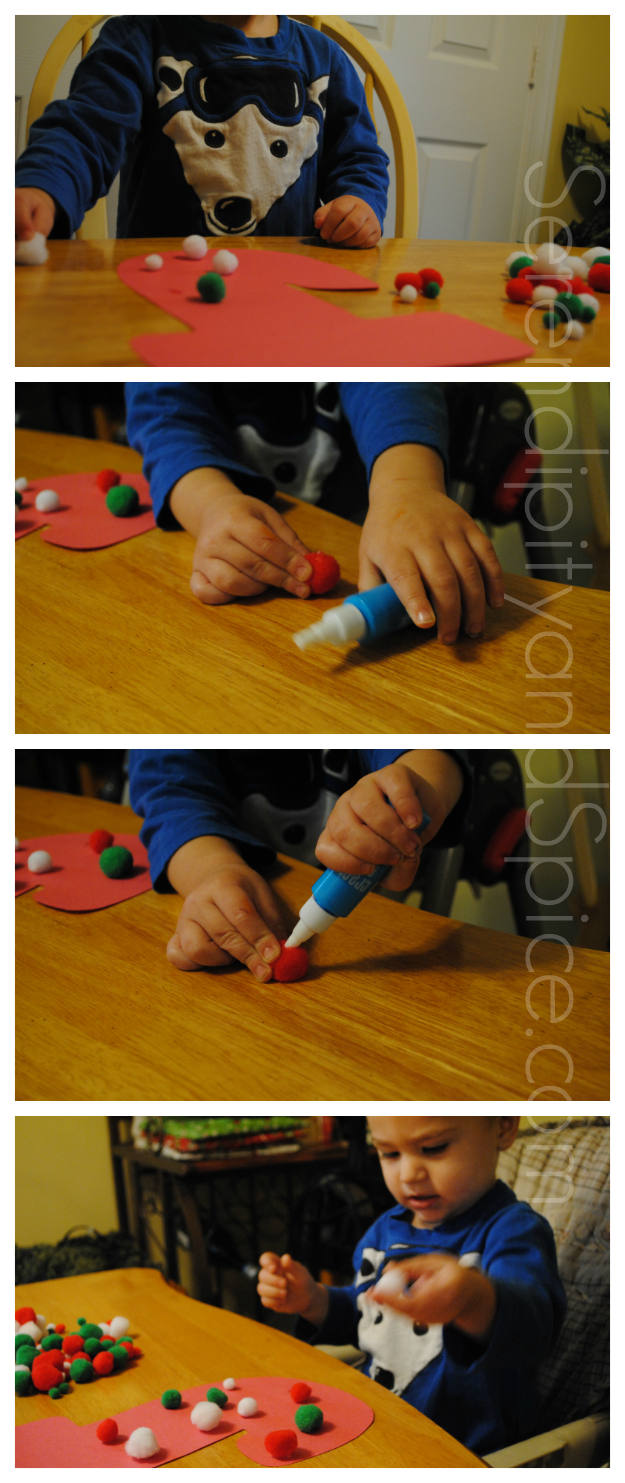 Now just let your little one go to town gluing on the pom poms. I love how precise Little Man is with each and every pom pom…it's so cute!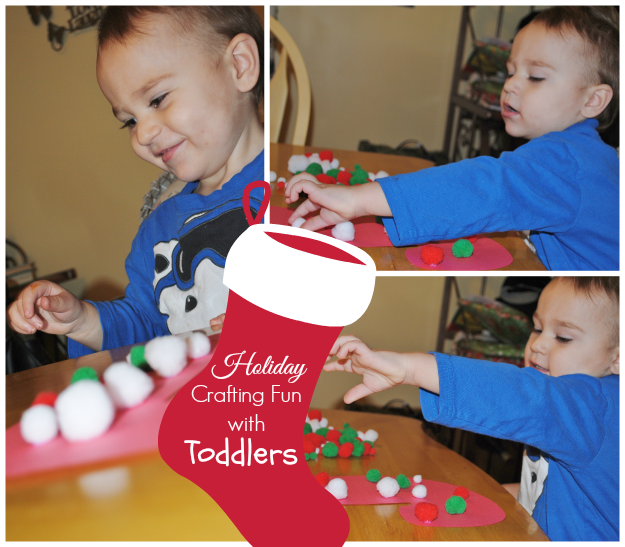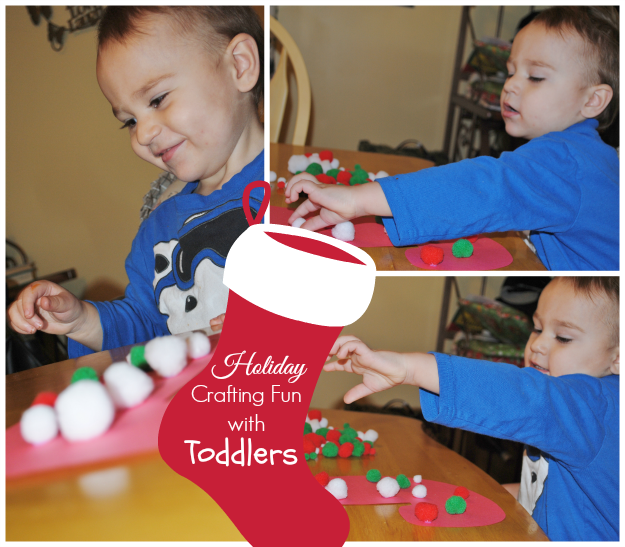 My all time favorite part of crafting with my toddler is the joy on his face while he's creating….it's pure joy and makes every struggle as a parent worth it!
This project costs less than $1 to create! I found a huge pack of construction paper and a bag full of pom poms at the Dollar Tree for $1 each. You can make so many different shapes and fun things with the left overs. We're doing a snowman next…..so stay tuned!