Ever wonder how to make homemade apple cider? It's way easier to make apple cider than you realize! Homemade apple cider is the perfect addition to any fall get together!
How To Make Homemade Apple Cider
Make Your Own Apple Cider with These Recipes!
Is there anything better on a cool day in early fall than a glass of fresh pressed warm apple cider? This popular, all-American beverage is surprisingly easy to make at home when you're blessed with an overabundance of fresh apples….I love making apple cider, applesauce, and apple butter when the kids and I go apple picking….it's such a fun fall family activity!
One of my friends told me a little secret to her amazing apple cider recipe….don't limit yourself to a single type of apple. If you mix up the apples….like Granny Smith, Golden Delicious, Pink Lady, etc. you'll wind up with a delicious apple cider that doesn't need any sweetener!
Here's how to make fresh apple cider in your kitchen at home.
Grab about ten to twelve apples, wash them, and cut them into quarters.
Put them into a large stockpot and add enough water to cover them with several inches of water on top.
Add a half cup of sugar (or honey), one tablespoon of ground cinnamon, one tablespoon of ground allspice, and a pinch of salt.
The sugar amount is an estimate. Use more if you're using very tart apples, less for sweeter varieties. You can also adjust the amount of sugar as you cook your cider.
Bring the mixture to a boil and cook, uncovered for 45 minutes.
Turn it to a simmer, cover, and allow your cider to cook for another two hours.
Allow the mixture to cool slightly to make it safer to handle.
Gently pour it through a strainer to remove the big apple chunks.
Strain it again through a cheesecloth to remove the remaining solids. The end result is your apple cider.
From here you have a couple of different options. You can cool it in the fridge and serve it as fresh, cold apple cider. Use it up over the course of a few days, before potentially harmful bacteria can develop.
Since the cider is still warm, you can turn it into mulled cider. Pour the finished apple cider into a saucepan with additional cinnamon, allspice, nutmeg, and cloves to taste and simmer for about 20 minutes. Pour it into mugs and add a slice of orange. This is the perfect hot drink on a cold fall or early winter day.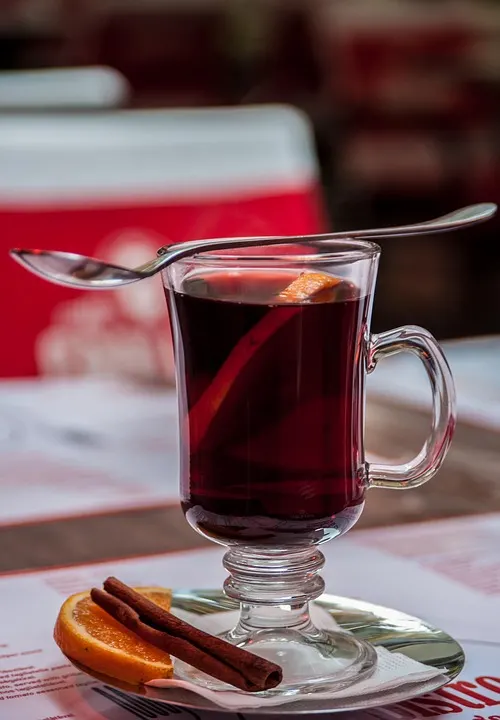 Now….don't forget about hard apple cider. This is a fermented version of the fresh apple cider that produces a mildly alcoholic beverage. The process is similar to making beer. It's something you can do at home, but you should read up on the exact procedures before you give it a try. You want to make sure you end up with a fermented beverage that's tasty and more importantly safe for human consumption.
Fresh or fermented, making apple cider at home is a lot of fun and something you should try this fall. If you're really adventurous and patient, you can even make your very own apple cider vinegar.
Now that you know how easy it is to make homemade apple cider, here are a few apple cider inspired recipes to mix it up a bit!
Baked Apple Cider Donuts from Sprinkle Some Sugar
Apple Cider Waffles from Add a Pinch
New England Apple Cider Cake from A Family Feast
Apple Cider Syrup from Little Dairy On The Prairie
Apple Cider Slushies from Goodness Gracious
Apple Cider Cupcakes from Mama Loves Food
Apple Cider Jelly from Good Food Stories
Apple Cider Pancakes from Crunchy Creamy Sweet
Apple Cider Sangria from Sally's Baking Addiction
Apple Cider Scones from Jenny Steffens Hobick
Apple Cider Caramels from Cooking Classy