Mom's Essential Survival Guide for Vacation! This guide will help you pack all of those "essentials" that you forget about and are just for mom. Check out the Mom's Essential Survival Guide for Your Next Vacation and be fully prepared for any unexpected needs that arise!
I received compensation from Bayer Consumer Health, makers of MiraLAX® to write this post. MiraLAX® is a laxative used to treat occasional constipation. All opinions are entirely my own. #ReLAXOnTheGo #CollectiveBias
A Mom's Essential Survival Guide for Vacation
Alright mom, so you're planning your BIG family vacation and you have researched until your eyes are crossed on everything you need to do ahead of time….right?!
Book the perfect hotel —— check
Make transportation reservations —— check
Secure reservations at the most sought-after restaurants —— check
Strategize and secure theme park passes in the optimum order ——- check
Prepurchase souvenirs for the kids to save some moolah —— check
Pack everything mom needs for vacation ——– ummmmmmmm
[click_to_tweet tweet="When planning your vacation it's important to remember yourself! Check out A Mom's Survival Guide to Vacation for tips and tricks just for mom! #ad #ReLAXOnTheGo #Mom #VacationTips" quote="When planning your vacation it's important to remember yourself! Check out A Mom's Survival Guide to Vacation for tips and tricks just for mom! #ad #ReLAXOnTheGo #Mom #VacationTips"]
Yep, chances are, in all of your ultimate planning goals you've forgotten about yourself. No worries, we all do it, it's part of being a mom. We tend to put everyone else first in our planning and preparation but tend to just wing it for ourselves.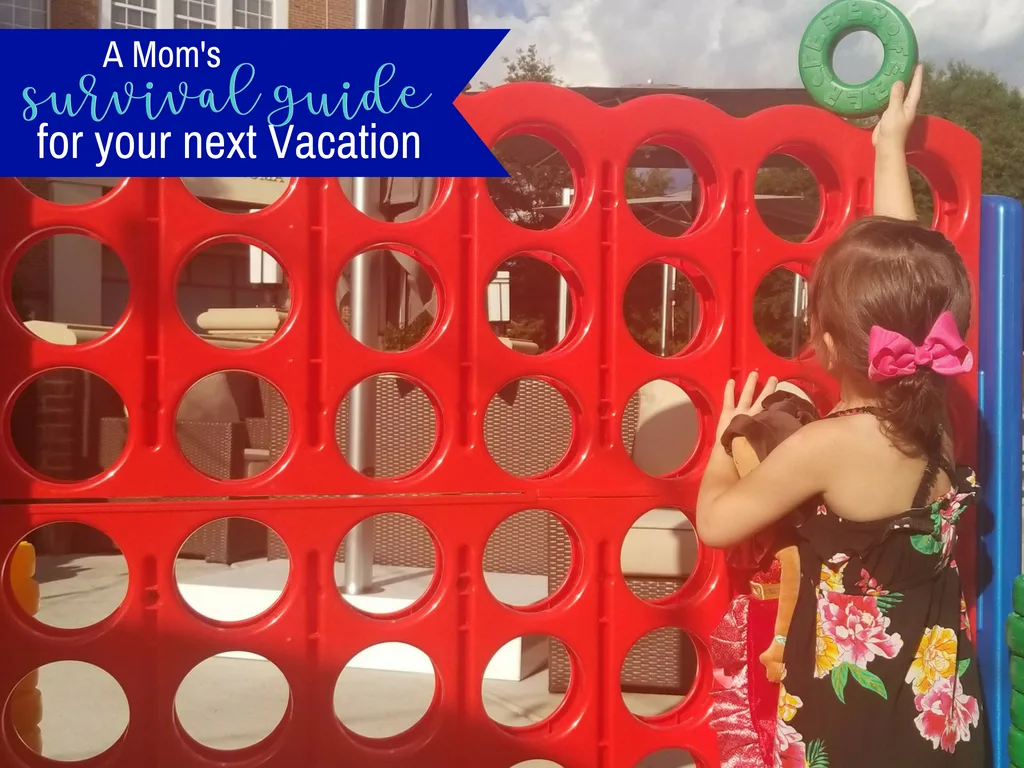 But, it's your vacation too!
The last thing you want on your vacation is to be bogged down because you forgot a very important item. You know what I mean about being "bogged down" right? Yep, let's just throw it on out there…when you're not regular in your bathroom habits it can throw off your whole day….and that's why I prepare prepare prepare for myself too!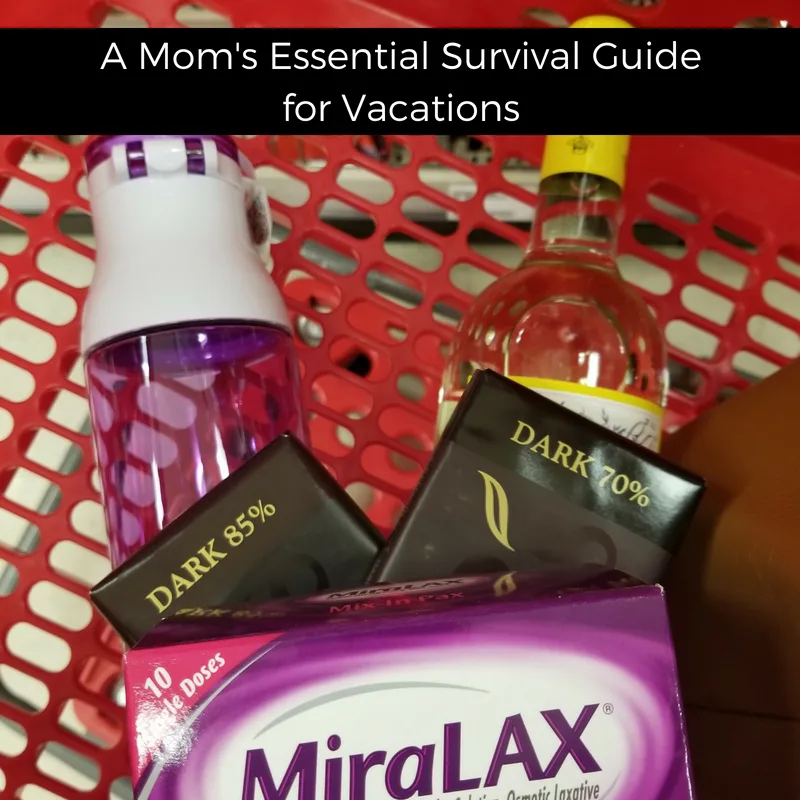 I don't know if it's the close quarters, the fact that there's only 1 bathroom in the hotel room, the kids constantly banging on the door wanting in, or all the rich foods I'm eating….but when I travel I have a tendency to need a little help to go. So, the first thing on my Mom's Essential Survival Guide for Vacation is MiraLAX® Mix-In Pax®.
1. MiraLAX® Mix-In Pax®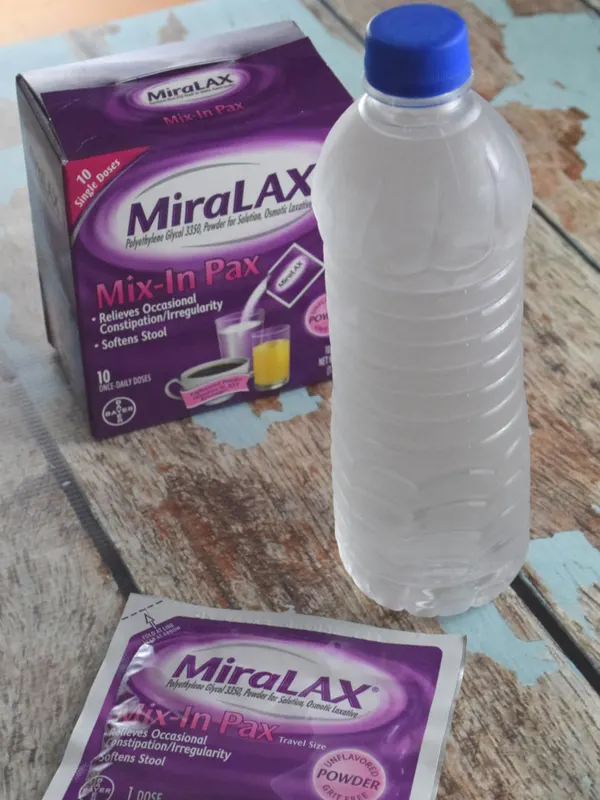 I prefer MiraLAX® because it's gentle and works with the water in my body to help get things moving and unblock my system gently and naturally. Other pills attack your colon causing a forceful stimulation which you definitely don't want while on vacation! MiraLAX® is gentle and won't cause the sudden urge to go, gas, cramps, or that bloated feeling. I love the MiraLAX® Mix-In Pax® because I can simply add them into my morning coffee, water, etc. or I can take them on the go in case I need it later. You can find some at your nearest Target store over in the pharmacy aisle.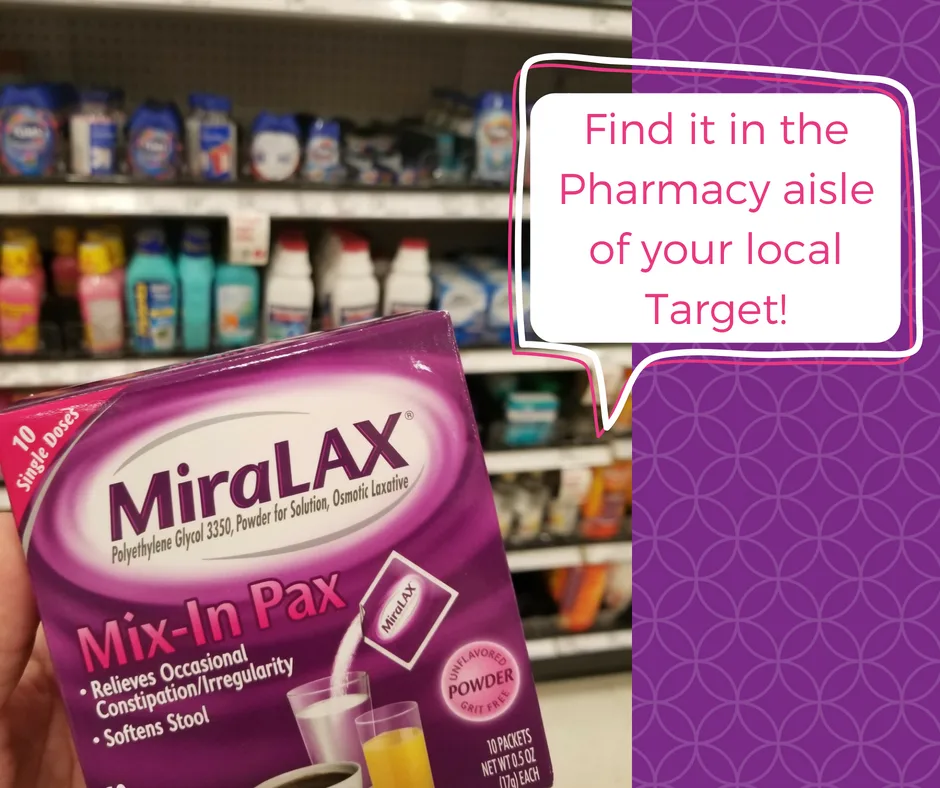 Which brings me to item #2 on my Mom's Essential Survival Guide for Vacation…coffee!!!
2. Bring Your Own Coffee and Get Your Own Creamer
I always pack some coffee in my stash of supplies because I'm a total coffee fiend! It's so much better to just brew a cup of coffee in the room before heading out to the amusement parks because it's less expensive and it tastes better…to me anyway. I'm a total creature of habit and I love my morning coffee while getting ready in the morning…and don't forget your regular add-ins like creamer. I use a very specific creamer so when we arrive to our hotel one of the first things I do is take a trip to the closest Target to stock up on supplies like creamer, MiraLAX® Mix-In Pax®, chocolate, water, etc.
3. Chocolate
Yep, you know it. I keep my own hidden chocolate stash in my Mom's Survival pouch. Because let's face it…we've all hidden in the closet because we didn't want to share our chocolate with our kids…don't deny it…we've all been there! Sometimes you just need that little break from everything and it's your vacation too…so hide some chocolate mama…it's ok!
4. Personal Water Bottle
Hydration is key to any vacation but especially a summer vacation! The humidity and heat in will zap the water out of you in an instant. And dehydration can lead to occasional constipation as well as fatigue and headaches. But, my kids are notorious for backwash! Seriously, it doesn't matter what I do…give them a straw, use a special no-backwash water bottle, use a regular cup….there is ALWAYS stuff floating in the water after they drink from it. This mama can not handle that in 90 degree weather with thousands of sweaty people all around! So, I opt for a personal water bottle….it keeps everyone happy and hydrated.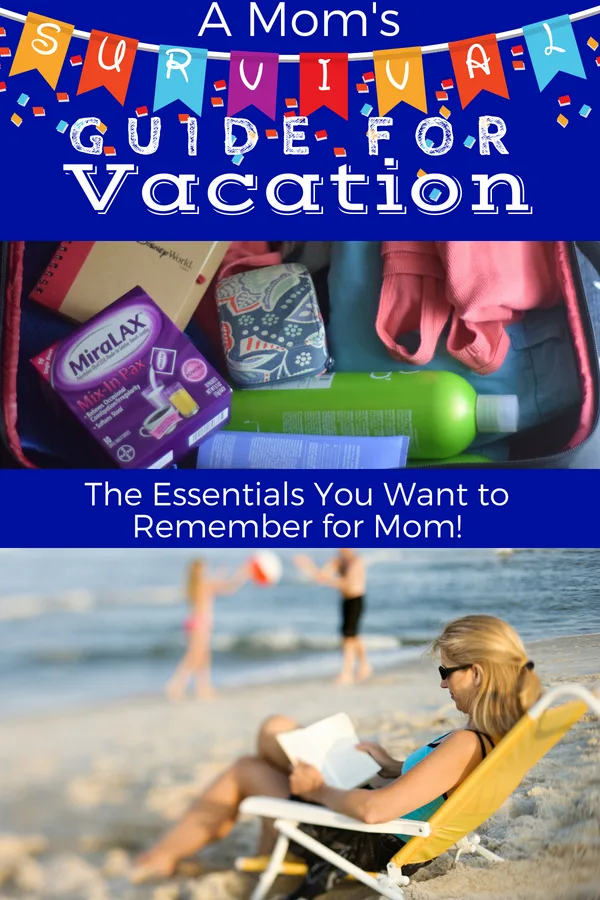 5. Sunscreen for Mom
I always bring my own sunscreen as well. There's something about having kids that changes the dynamics of your skin and body. Sunscreen that works perfectly for my kids will clog my pores and cause me to look like a teenager again…and NOT in a good way! So, I make sure that I pack a good quality facial moisturizer with an SPF of 50 to keep my skin clear and free of sun damage.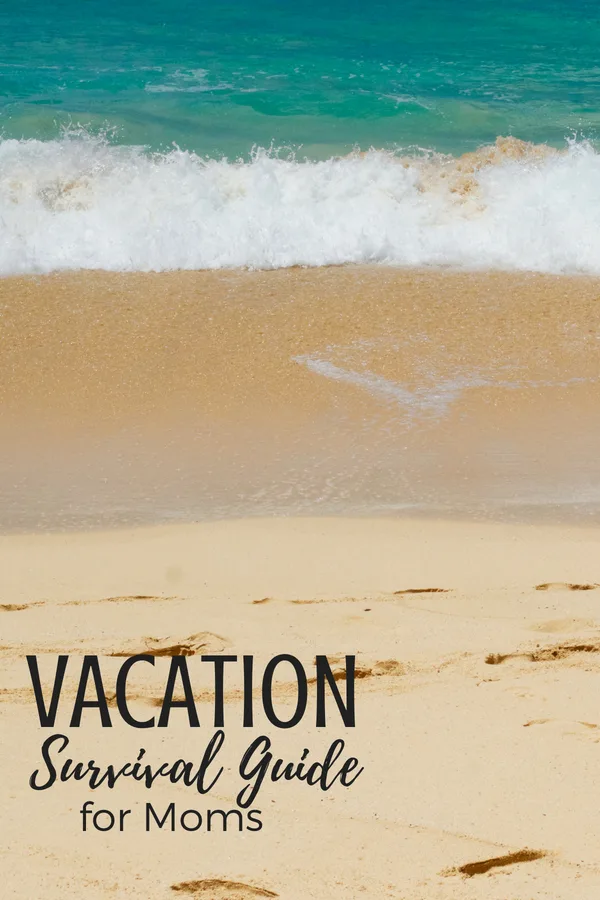 6. Feminine Care Products
Whether it's close to "that time of the month" or not I make sure to pack some provisions anyway. Typically with all of the excitement in planning I wind up miscalculating and my period winds up striking while on vacation. And there's nothing worse than being at an amusement park and trying to find tampons. So make sure you pack a few just in case.
7. A Mini Pharmacy
Yep, you read that right. Hubs refers to my Survival Kit as a mini pharmacy because I have everything I could possible need in there! First aid supplies, heartburn medication, allergy medication, headache medication, MiraLAX® Mix-In Pax®, itch relief cream, aloe vera in case of sunburns, etc. Basically, if you can find it in my medicine cabinet you can find it with me on vacation. Now, I don't take full on boxes of everything, I just take a few of each in a labeled pill box and store it all in a make-up bag.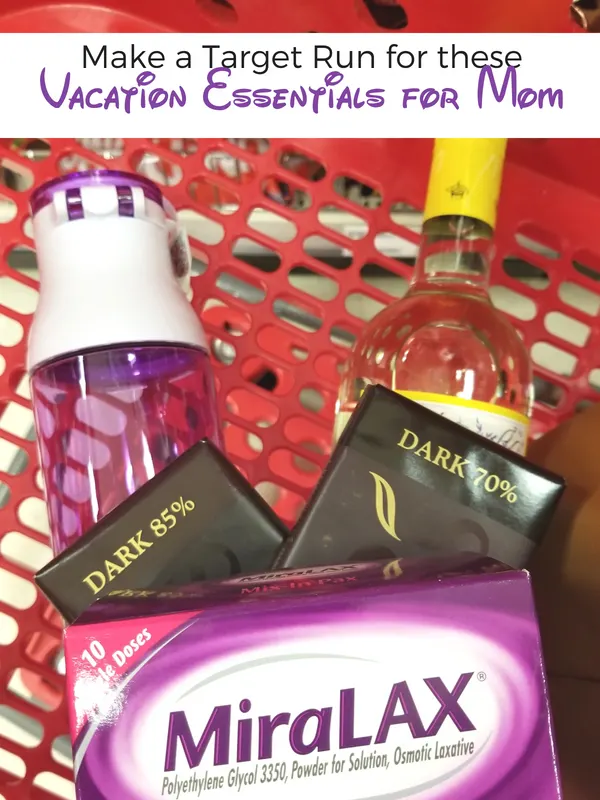 So there you have it, my Mom's Survival Guide to Your Next Vacation!