These adorable patriotic outfits for kids will have you ready for the 4th of July! Get the kids festive with these patriotic outfits while enjoying cookouts, fireworks, and all of the Independence Day fun!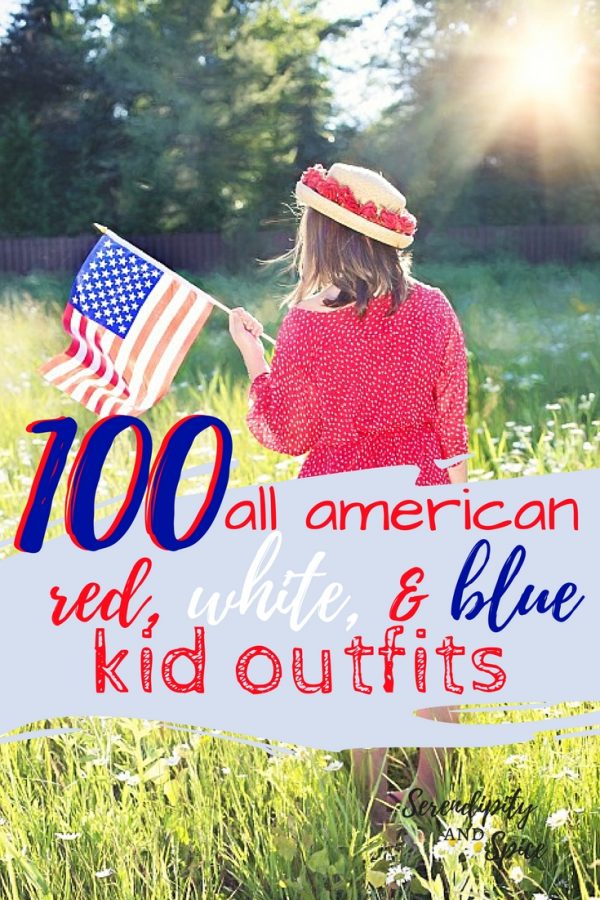 Patriotic Outfits for Kids
Every year I pick out an adorable outfit for the kids for the 4th of July. Not only do I want them to look cute for all of the festivities but I see it as a sign of respect and appreciation. Many people say that celebrating Independence Day is inappropriate because so many people died in order to gain our independence. But I believe by celebrating we honor those individuals and what they did for us.
Could you imagine how differently our lives would be if those soldiers didn't believe in the cause they were fighting? How differently would our lives be if they had just given up? That's why I celebrate the 4th of July completely and totally….I believe by living the life those soldiers dreamed of it's honoring their sacrifice.
In addition to cookouts, fireworks, making these yummy Patriotic Ice Cream Sandwiches and enjoying the day with friends and family, I love dressing the kids up in Red, White, and Blue. And we discuss the WHY behind wearing these colors on such an important day. We talk about the sacrifices that our ancestors gave in order for us to live the amazing life that we have today.
So, I've rounded up some of the most adorable 4th of July outfits I could find! I hope you enjoy!!
Don't forget to check out the Most Adorable Toddler Girl Swimsuits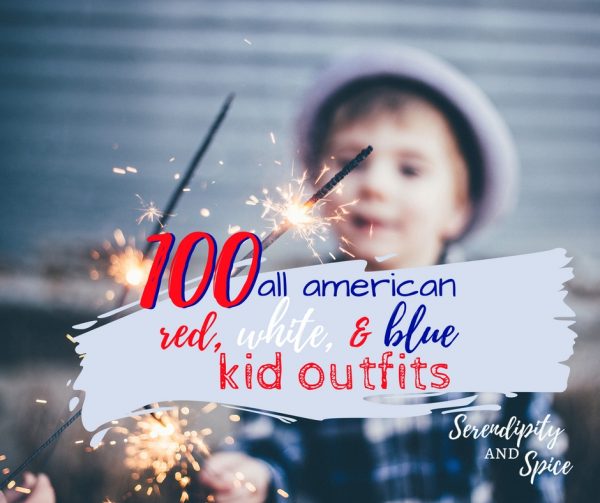 Patriotic Outfits for Kids
1.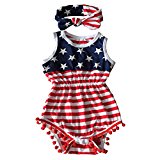 4th of July Toddler Baby Girl American Flag Tassel Romper with Headband
2.
3.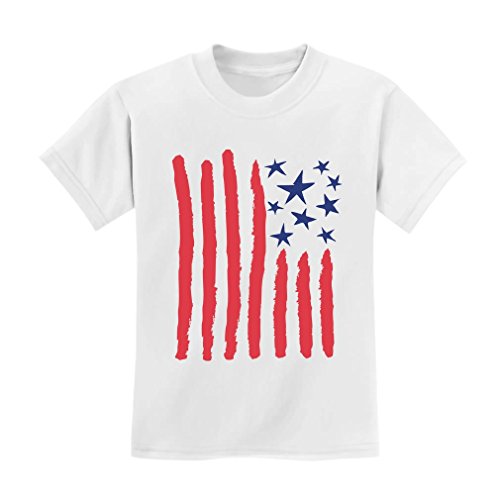 TeeStars – Children's Drawing USA Flag – 4th of July American Flag Kids T-Shirt
4.
5.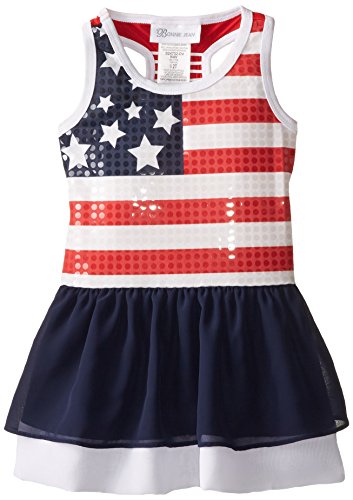 Bonnie Jean Little Girls' Spangle American Flag Dress
6.
7.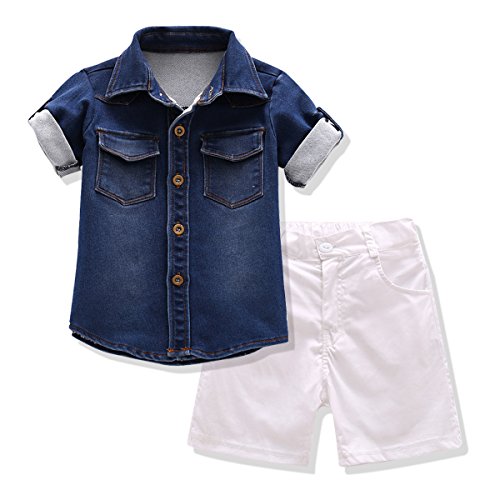 Boys Clothing Sets T-shirt & Shorts Star & Stripes for Baby Outfit
8.
9.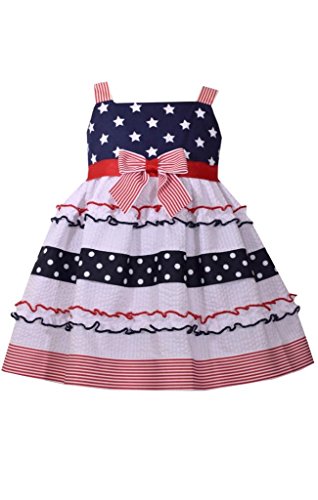 Bonnie Jean Girls' Americana Dress
10.
11.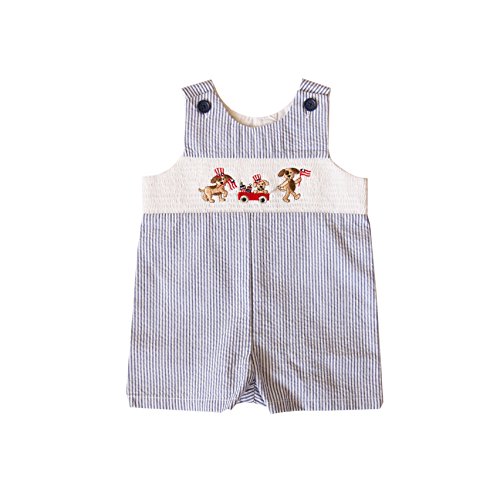 Good Lad Navy Seersucker Shortall with July 4th Smocking
12.
13.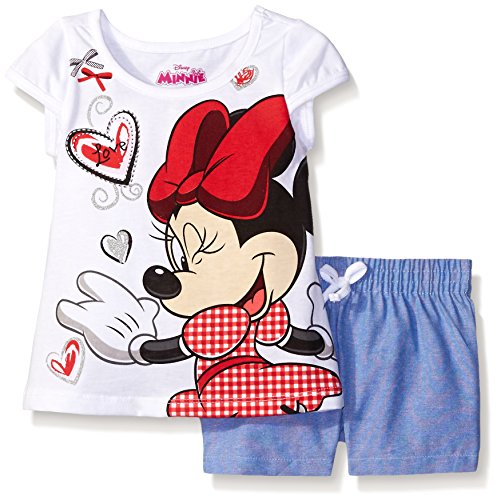 Disney Girls' Minnie Mouse 2-Piece Short Set
14.
15.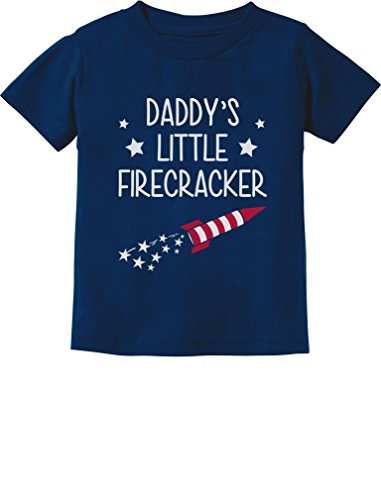 Daddy's little Firecracker! Cute 4th of July Toddler/Infant Kids T-Shirt
16.
17.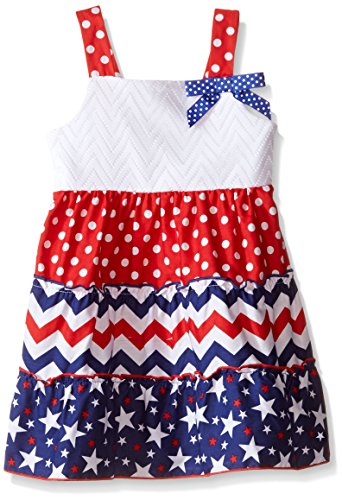 Youngland Girls' Americana Crochet Knit to Poplin Sundress
18.
19.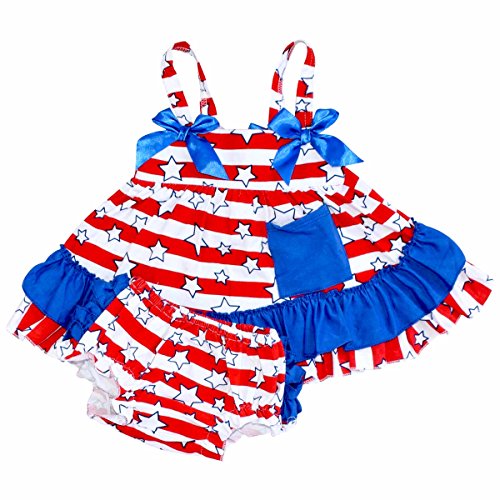 Girls 4th of July Baby Summer Swing Top
20.
21.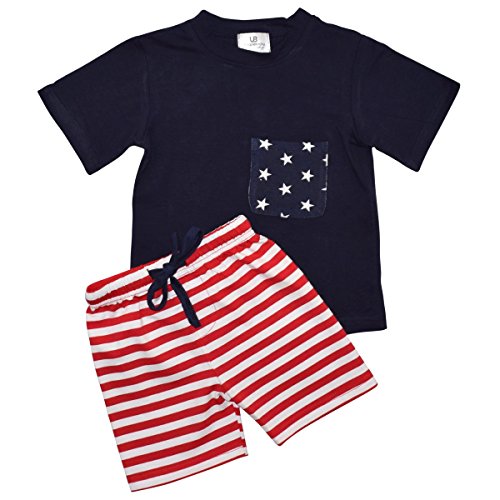 Baby Boys Patriotic 4th of July 2-Piece Summer Outfit
22.
23.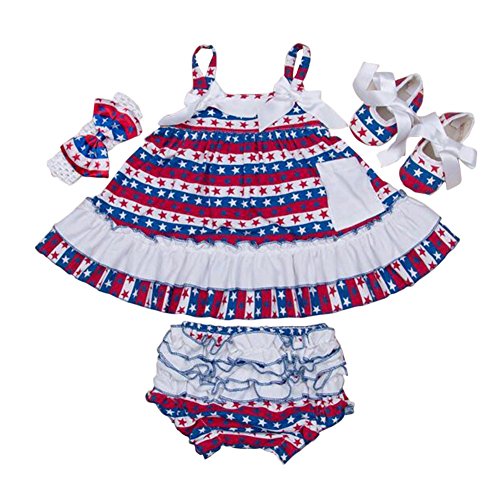 Hollyhorse JULY 4th Baby-Girls KID Ruffle Skirt Pageant Party Dress 4PCS
24.
25.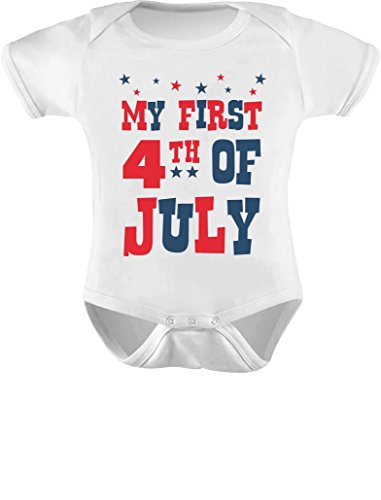 TeeStars – My First 4th of July Infant Independence Day Gift USA Baby Bodysuit
26.
27.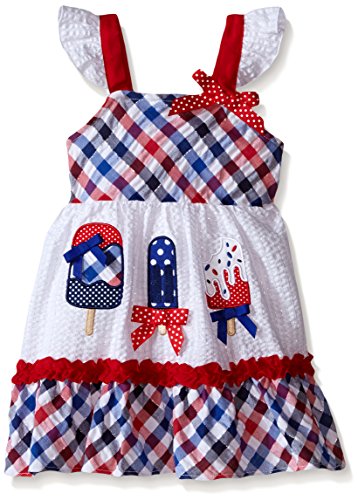 Youngland Girls' Seersucker "Americana" Dress with Popsicle Applique
28.
29.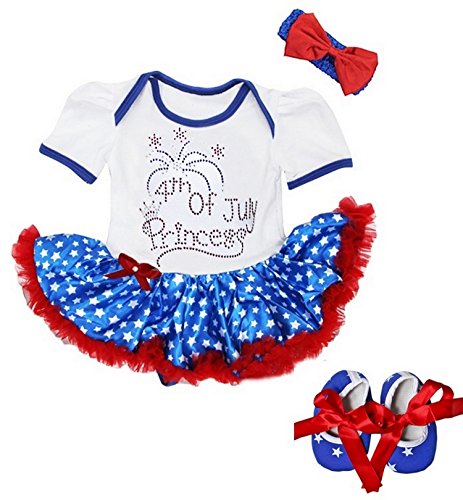 30.
31.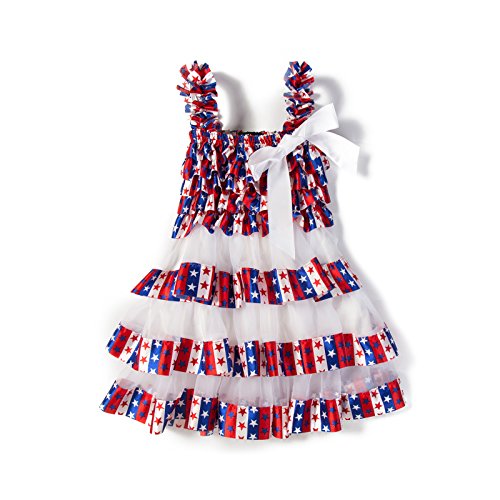 WEIJU 4th July Baby Girl America Patriotic Layer Dress
32.
33.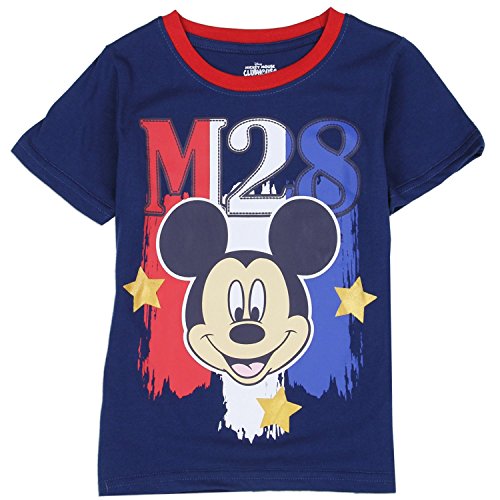 Disney Mickey Mouse Clubhouse Little Boys Toddler USA T Shirt
34.
35.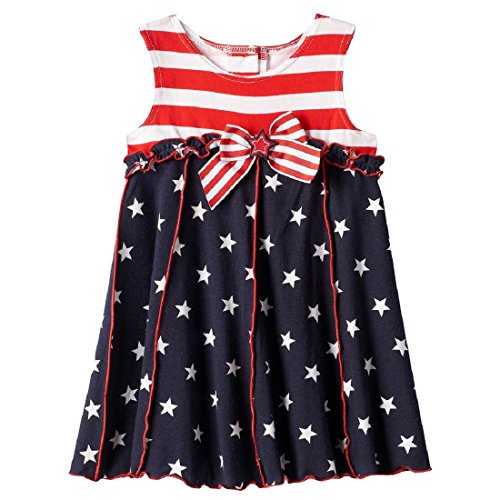 Sophie Rose Little Girls Patriotic Piping Dress Toddler Red/White/Blue
36.
37.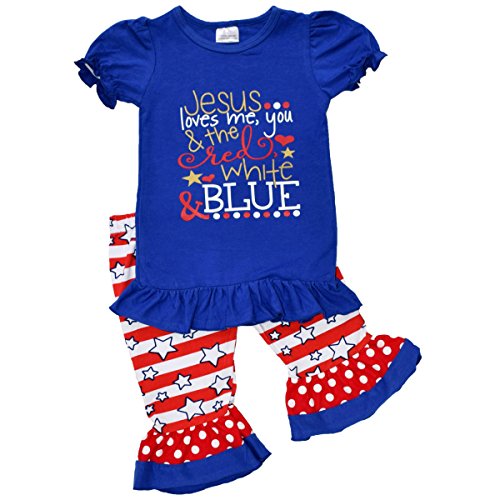 "Jesus Love Me" 4th of July Boutique Outfit
38.
39.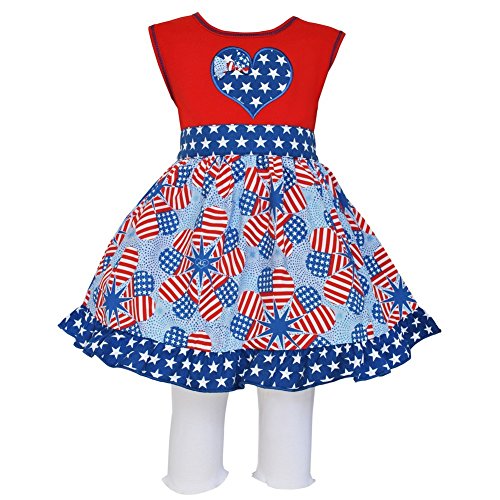 Annloren Little Girls Red Patriotic Heart Flags Dress Capri Boutique Outfit 2T-6
40.
41.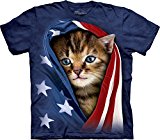 Patriotic Kitten T-shirt
42.
43.
Bonnie Jean Matt's Scooter Boys Patriotic 4th of July Shorts Set (0m-4t)
44.
45.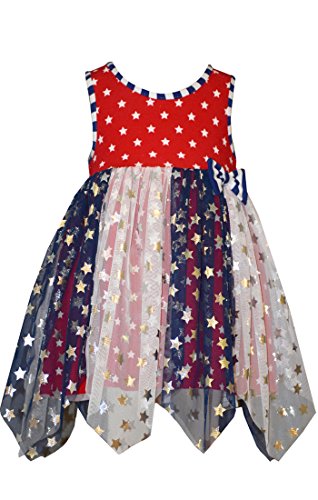 Bonnie Jean Little Girls Patriotic Pageant Star Tulle Dress
46.
47.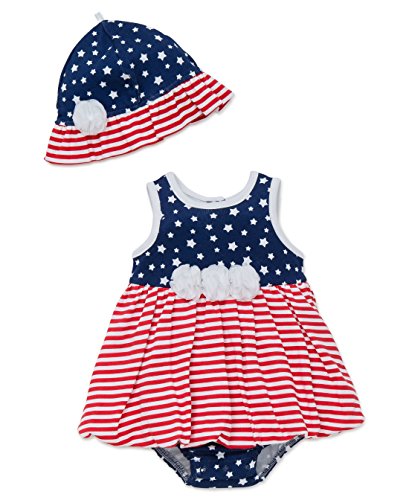 Little Me Americana Stars and Stripes Popover Dress with Hat
48.
49.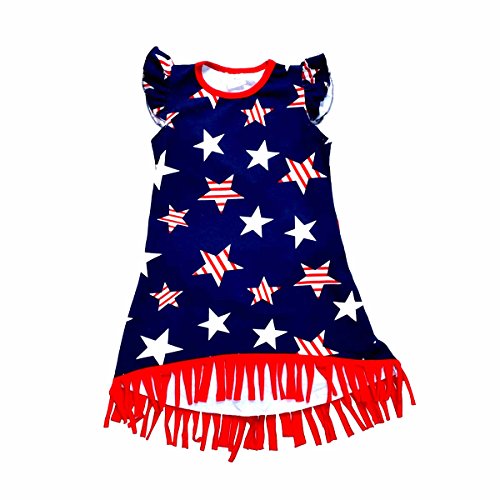 4th of July Patriotic Fringe Dress
50.
51.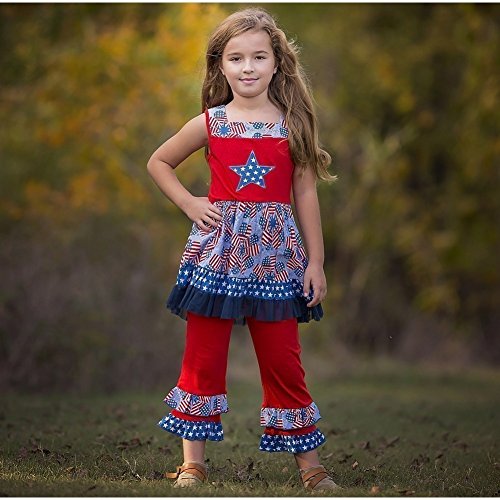 AnnLoren Girls Boutqiue Patriotic Dress and Capri Outfit 2-Pc Set
52.
53.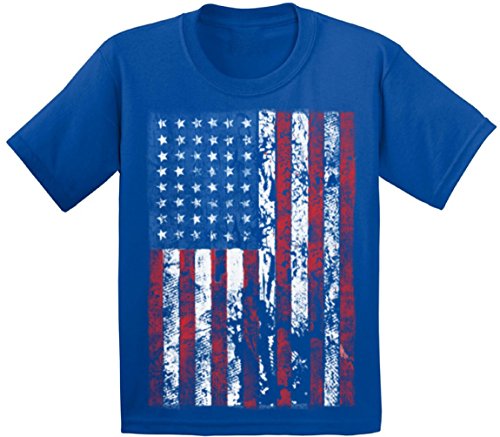 Awkwardstyles Youth American Flag Distressed T-shirt 4th July Shirt
54.
55.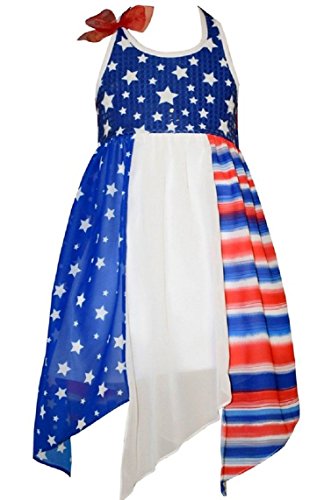 Bonnie Jean Little Girls Patriotic Flag Dress
56.
57.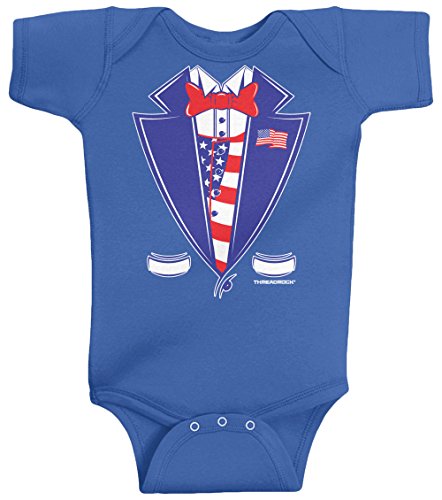 Threadrock Unisex Baby USA Patriotic Tuxedo Bodysuit
58.
59.
Bonnie Jean Little Girls 2T-4T Tiered Patriotic Dress- Kids July 4th Party Dress
60.
61.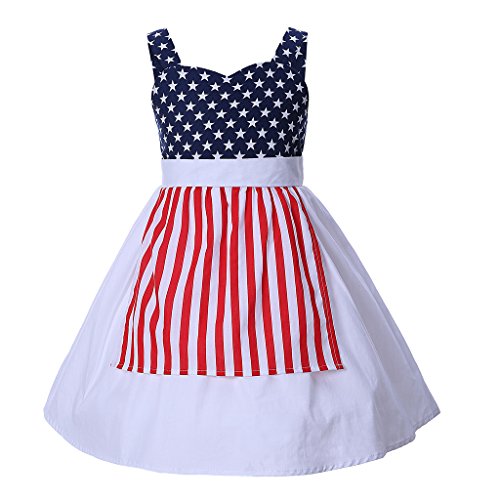 4th Of July Apron Dress
62.
63.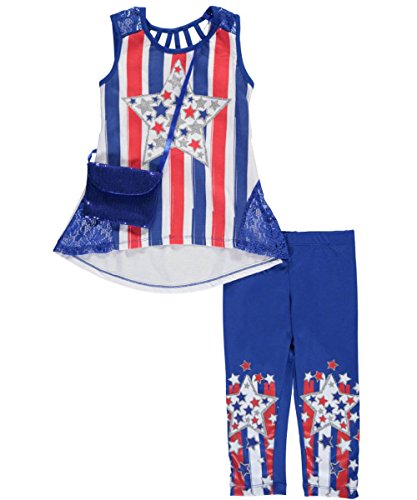 RMLA Little Girls' "Patriotic Glitter" 2-Piece Outfit with Purse
64.
65.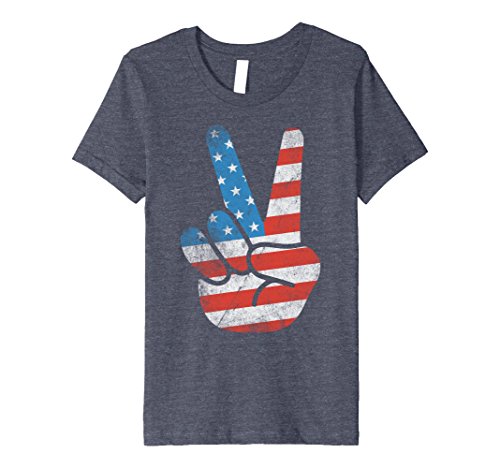 Patriotic Peace Sign Premium Shirt USA Flag Adults And Kids
66.
67.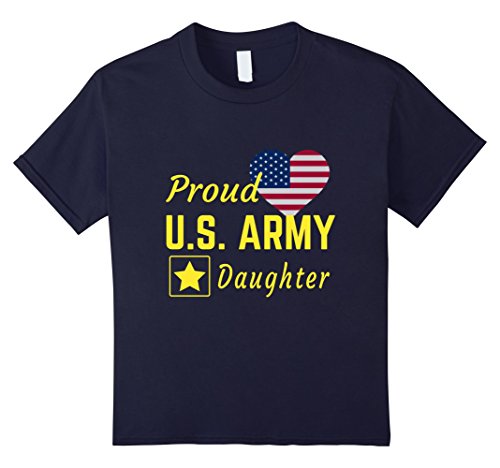 Proud U.S. Army Daughter Patriotic Heart T Shirt
68.
69.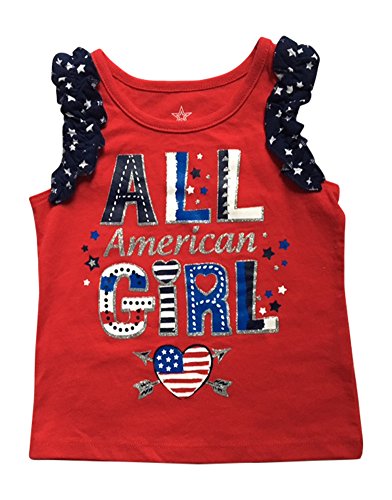 Patriotic Tanks Toddler Girls Tank Tops All American Girl
70.
71.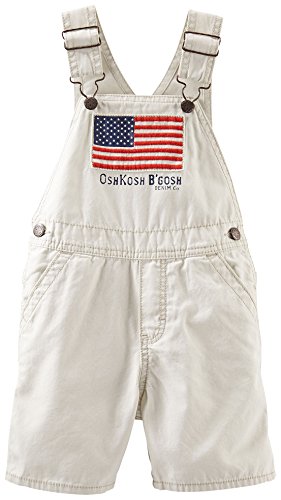 OshKosh B'gosh Baby Boys American Flag Patriotic Canvas Shortalls Khaki
72.
73.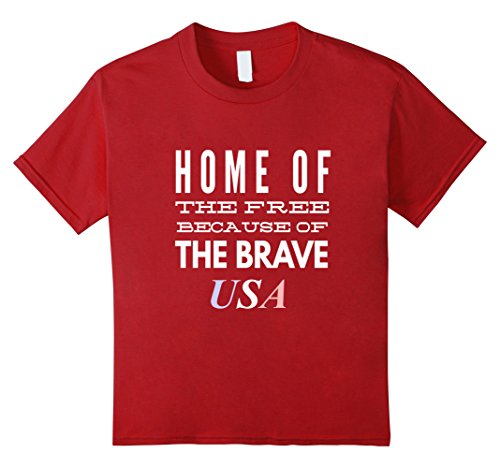 Home of the Free Because of the Brave USA Patriotic Shirt
74.
75.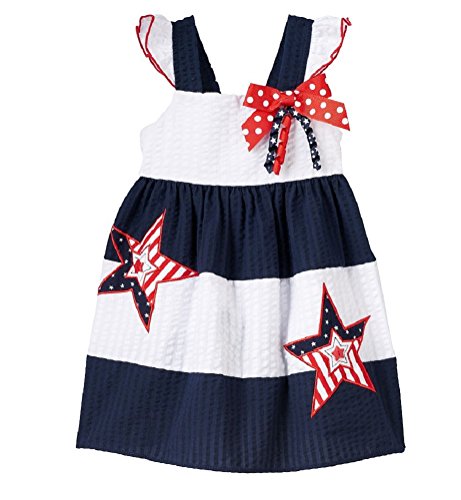 Sophie Rose Baby Girls Seersucker Colorblock Patriotic 4th of July Dress
76.
77.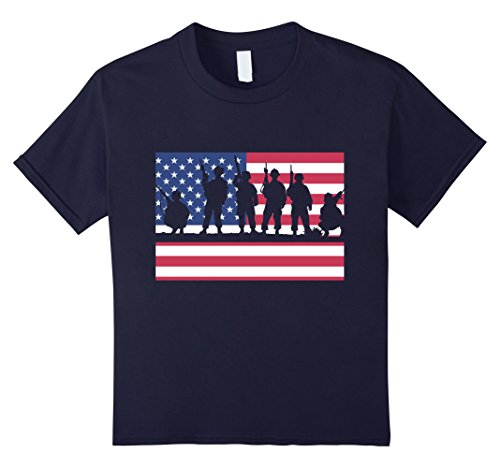 Kid Band of Brothers Patriotic Shirt
78.
79.
80.
81.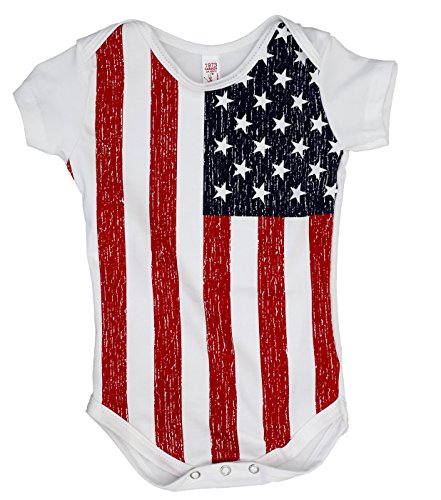 USA Flag Baby Romper Snapsuit
82.
83.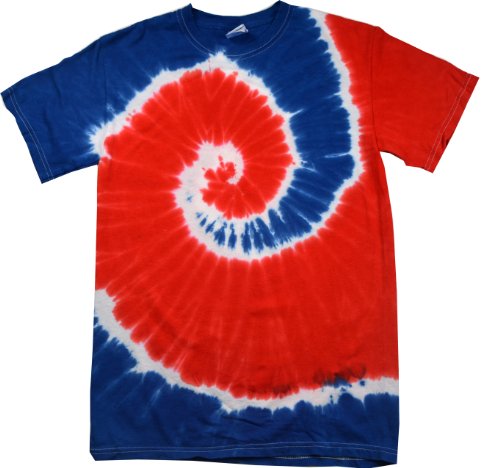 Colortone Patriotic Tie Dye T-Shirts Youth & Adult
84.
85.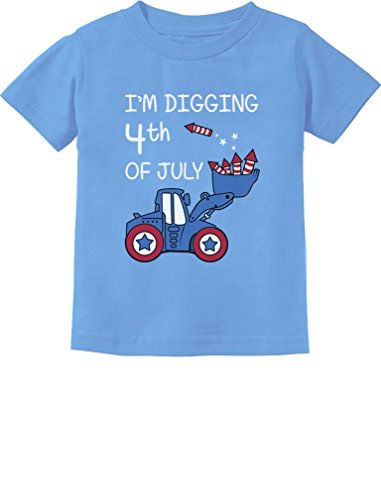 I'm Digging 4th of July Tractor Loving Boys Toddler/Infant Kids T-Shirt
86.
87.
88.
89.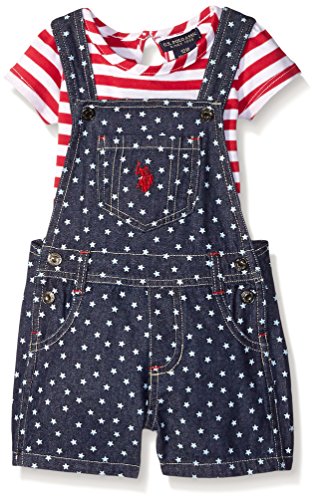 U.S. Polo Assn. Baby Girls' Stars and Striped Bib Shortall and T-Shirt
90.
91.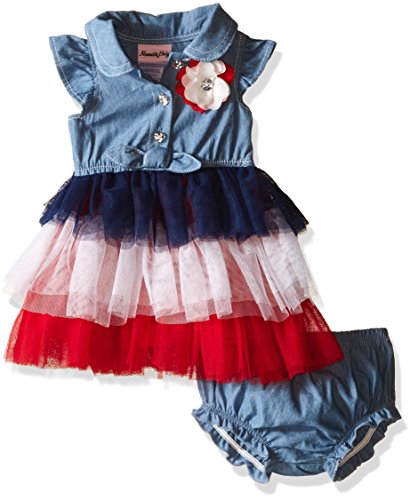 Nannette Baby Girls' Chambray Americana Dress
92.
93.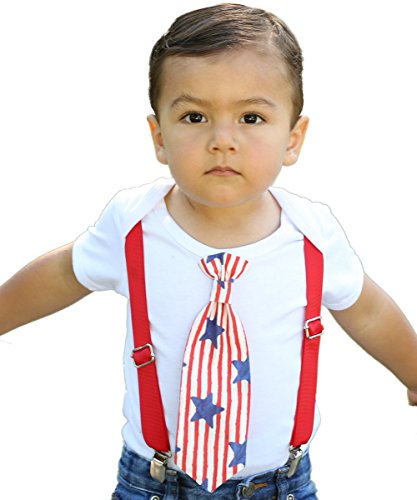 Little Boys Stars and Stripes Tie with Suspenders
94.
95.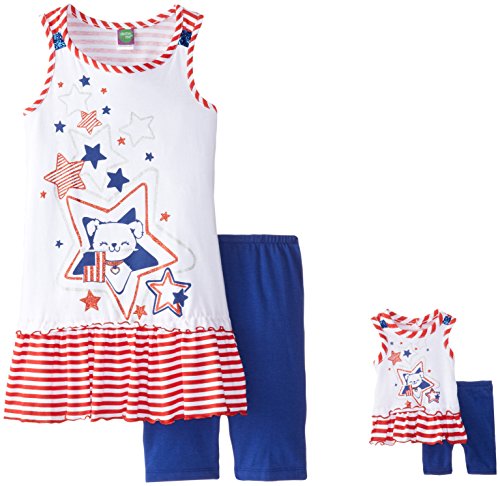 Dollie & Me Big Girls' Americana Star Bike Short Set
96.
97.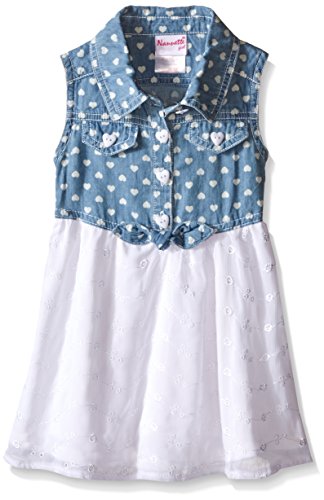 Nannette Little Girls Chambray Top and Chiffon Skirt
98.
99.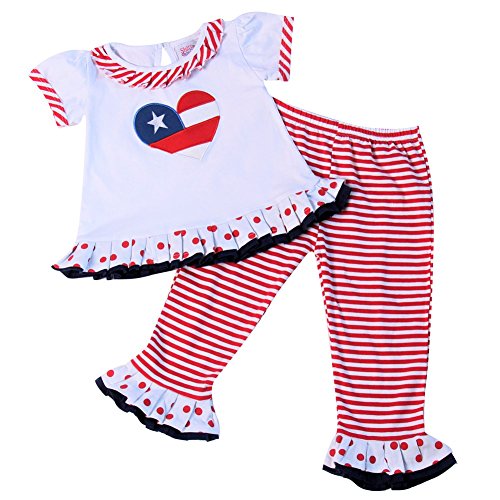 Little Girls Americana 2 Piece Tee & Legging set (Choose size 3T, 4T, 5T)
100.