Disney Dad Shirts He'll Actually Wear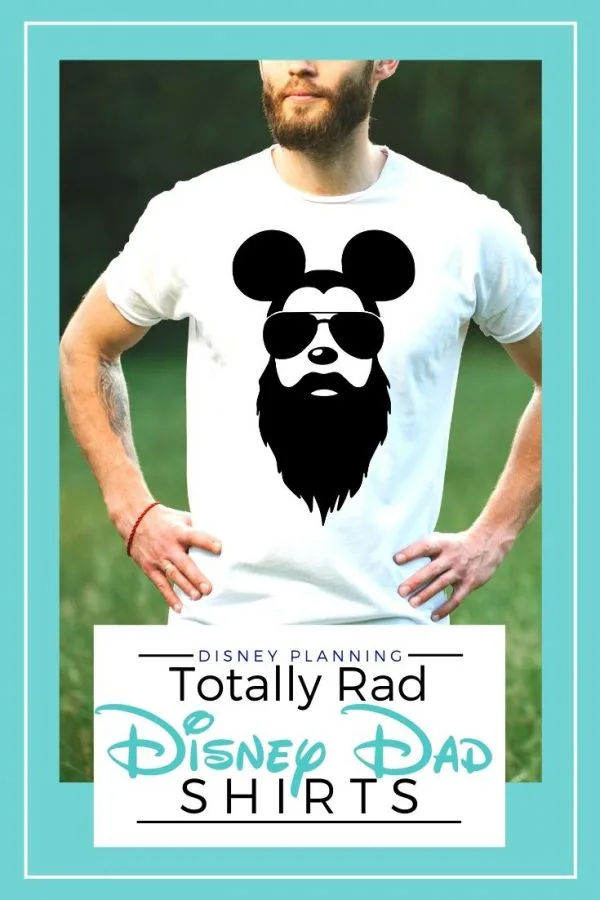 "Let's Wear Matching Shirts" is definitely a phrase that no dad has ever said….we'll maybe a few dads….but they're unicorn dads. Those dads are few and far between….my husband is awesome but he's definitely not one of those dads that's eager to get matching shirts….sure, he tolerates them, but he typically wears them once and is done.
That's why I started compiling a list of Disney Dad Shirts that he'll actually wear. Seriously, several of these Hubs has worn many times…even when we're not at the parks!
Check out the BEST Plus Size Disney Shirts for Women
It could be the super soft, ring-spun cotton that makes these shirts ultra comfortable. Or the tailored side seems which keep the shirt looking good all day long. Or it could be that the designs are cooler than just a Mickey head with Daddy across it. I don't know what it is, but these shirts definitely get a lot of wear around our house.
If you're new here, then you may not realize I design all of these shirts…it's my Etsy shop that I'm sharing. Now, a word of advice, whether you purchase one of these shirts from my shop or you purchase from another shop, please make sure the shop you are purchasing from uses Bella Canvas or Next Level brand tshirts.
You May Also Like: 10 Tips to Beat the Heat at Disney World
Those brands are the softest and most comfortable in the industry. I will always pay a few dollars more to have a good quality shirt when visiting Disney because it's so worth it. Think about it…you want a shirt that's comfortable in the heat, you want something that holds its shape for pictures, and you want something that's going to look good wash after wash…that's the Bella Canvas and Next Level brand shirts. Sure, you can go with the cheaper shirts on Etsy but they're stiff, scratchy, and boxy looking.
Okay, so…here are my husband's picks for the best Disney Dad shirts:
Check out: WHEN Is the BEST Time to Visit Disney World
Don't Miss: Tips for Staying Cool During the Summer at Disney World
You May Also Like: Disney Shirts for Mom