These Princess Elena of Avalor Gifts will have your little princess singing and dancing at the sight of them! The new Disney Princess Elena of Avalor has made a huge impact already….make sure one of these Princess Elena of Avalor Gifts is under the tree for your little one!

Princess Elena of Avalor Gift Guide
Holiday Gifts Featuring the New Disney Princess Elena of Avalor
Okay, so I have to admit….I'm pretty excited about the new Disney Channel movie Elena of Avalor! Disney did things a bit backwards this time and released the cartoon series featuring Princess Elena of Avalor, then they had her coronation at Walt Disney World, and NOW they are releasing the movie. If you haven't caught the cartoon show on Disney Junior then I highly recommend checking it out….whether you have little ones or not. If you're a fan of Disney then you're going to love their newest princess.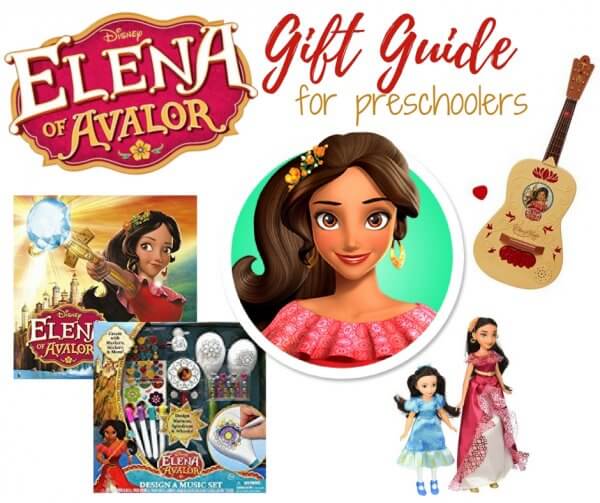 Elena is Disney's new Hispanic princess and they do a fabulous job incorporating the culture and some language into the cartoons. My kids adore Princess Elena and so do I. She's a strong princess who believes in fighting for what's right and is ready to rule the kingdom without the help of a prince.
Seriously, go check out the cartoons….you'll fall in love with her too! It seems like EVERYTHING Princess Elena is on the kids' wish lists this year. So I've rounded up some of their favorite Princess Elena toys to share with you….
Princess Elena of Avalor Gifts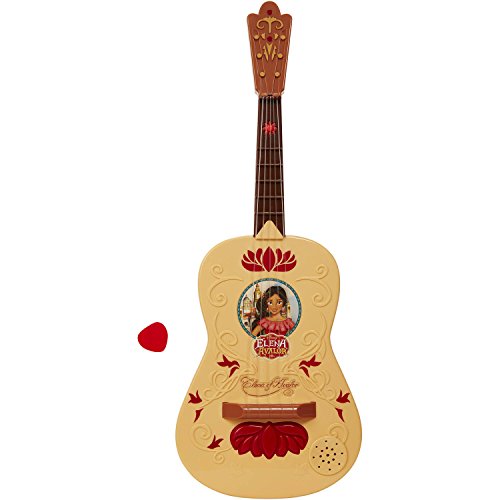 Little Man goes nuts over this guitar every time we walk into Target! Princess Elena loves playing the guitar and so will your child!