The Ringling Brothers and Barnum & Bailey Circus are coming to Charlotte, NC!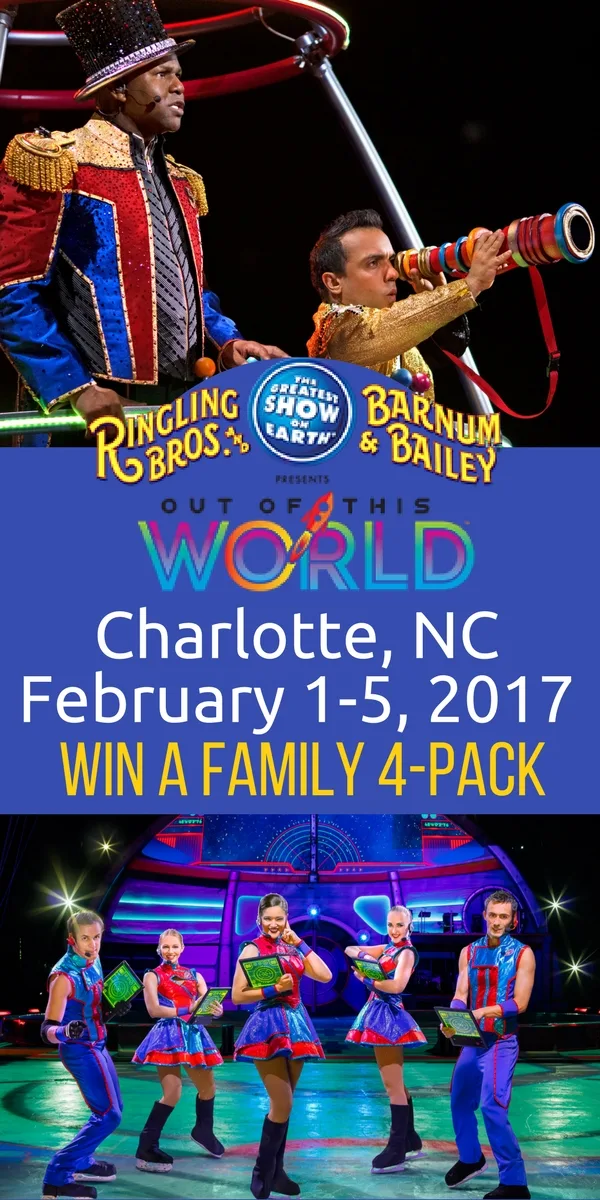 Ringling Bros. and Barnum & Bailey Circus Coming to Charlotte, NC
Enter to Win a Family 4-Pack of Tickets
Prepare to blast off on an intergalactic adventure for space-age family fun as the ultimate circus experience launches into the future with Ringling Bros. and Barnum & Bailey® Presents Out Of This World. Audiences will take the helm to join the Circus Space Fleet on a heroic quest of good versus evil that will let imaginations run wild with unexpected surprises and thrills at every turn.
Through the lens of a magic telescope, Out of This World transports the entire family on an unforgettable journey as the circus star seekers battle to bring the most spectacular and talented performers back to Earth after years in outer space. Parents will be amazed by the cosmic voyage and by the twinkle in their children's eyes as they discover the wonders of gravity-defying acrobats, orbital aerialists, majestic animals, fearless daredevils and humorous clowns.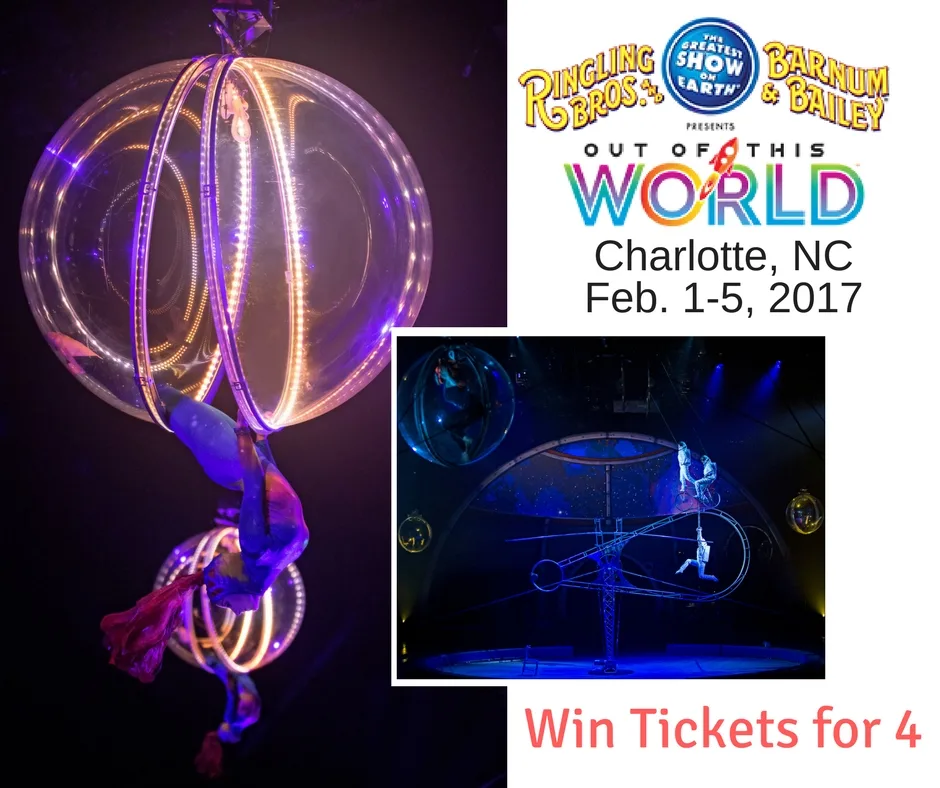 Show Dates/Times:
Wednesday, February 1 – 7 pm.
Thursday, February 2 – 7 p.m.
Friday, February 3 – 7 p.m.
Saturday, February 4 – 11 a.m., 3 p.m., 7 p.m.
Sunday, February 5 – 11 a.m., 3 p.m.
Get your tickets– on sale NOW!
Enter to win tickets for 4 by following the entry form below. Contest ends 1/18/17. Winner will be contacted by email and must respond within 24 hours to receive tickets at will call.