This is a sponsored post written by me on behalf of Rock-it Oil for IZEA. All opinions are 100% mine.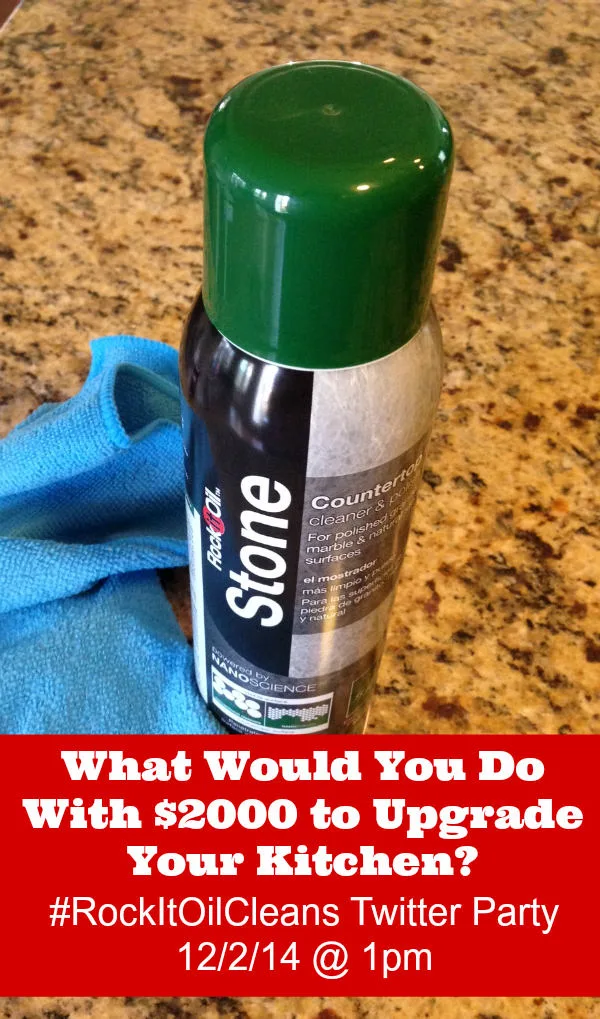 Rock It Oil Stone Cleaner Review, Twitter Party, and Giveaway!
Join the Twitter Party for TONS of Great Prizes…..Rock It Oil Stone is also giving away $2000 to upgrade your kitchen!
Have you ever used Rock-it Oil Stone Cleaner? Do you have granite, stone, or marble counter tops in your kitchen? Did you know that abrasive cleaners can scratch and dull your surfaces? Did you know that if not cleaned properly your granite, stone, or marble counters can get deep down stains that are hard to get out?
When we moved into our house last January I was so excited to finally have granite counters in the kitchen and bathrooms. They really do make the place look so much nicer…. I absolutely LOVE the look and feel of my counters now!
But, I didn't realize how important it is to care for them properly. You can't use just any old cleaner on granite, stone, or marble counter tops…..you need something that will deep clean while being gentle. That's why Rock-it Oil Stone is so awesome!
As you can see in this picture, I had a few deep down stains….you notice the red tomato sauce stains on the counter?!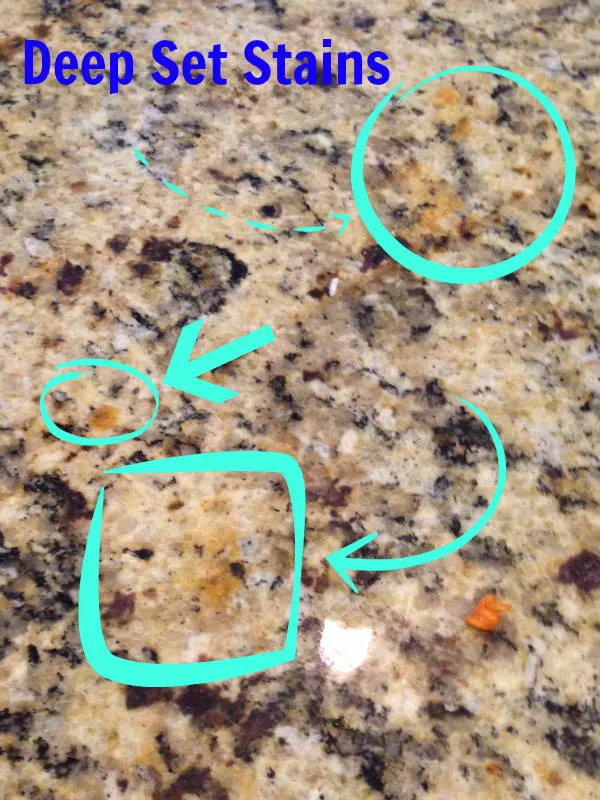 Well, I went to Home Depot and bought a bottle of Rock-It Oil Stone Cleaner and some microfiber cloths. Then I just followed the instructions….spray down counter tops, let the cleaner sit for 5 minutes, then easily wipe away with a wet microfiber cloth. I was amazed at how simply the stains just disappeared!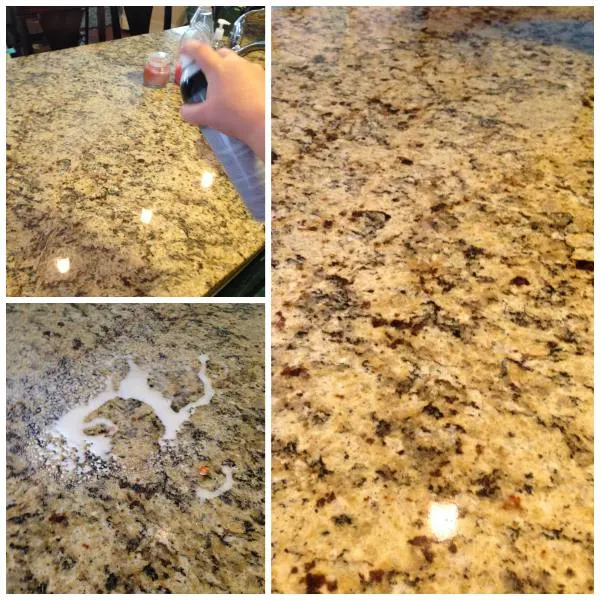 Amazing….right?! Anyway, the Rock-It Oil Stone Cleaner can be purchased exclusively at The Home Depot (for less than $10!) in the cleaning aisle. I totally recommend going and getting some today….you'll love your sparkly new counters!
The Twitter Party!!
You definitely don't want to miss the #RockItOilCleans twitter party that is on 12/02 from 1:00pm-2:00pm EST. There's going to be TONS of great prizes and it's hosted by the lovely Amy Bellgardt @MomSpark and co-hosted by the ever talented Heather Delaney Reese @itisalovelylife. Prizes Include:
-$10 Visa giftcard (1)
-$20 Visa giftcard (2)
-$50 Visa giftcard (6)
-$150 Visa giftcard (1)
You MUST RSVP here:
Can't make the Twitter Party? Well you can still participate in the BIG Rock-It Oil Stone, Granite Countertop Giveaway!
Prize: $2,000 to upgrade your kitchen!
Contest Dates: Contest ends on December 31st, the winner will be announce in the Rock-It Oil website on January 5th.
Entry: In order to enter the giveaway you must signup here: http://bit.ly/1umKVYi
Rock-it Oil Stone Giveaway – Upgrade your Kitchen with $2000!
If I had $2000 to upgrade my kitchen it would definitely go toward a new refrigerator and a dishwasher!
What would you do to your kitchen with $2000? Share in the comments below!