Thank you to SEAWORLD Spooktacular Orlando for inviting me and my family to attend the Halloween Spooktacular media event. As always, all opinions are my own and 100% true.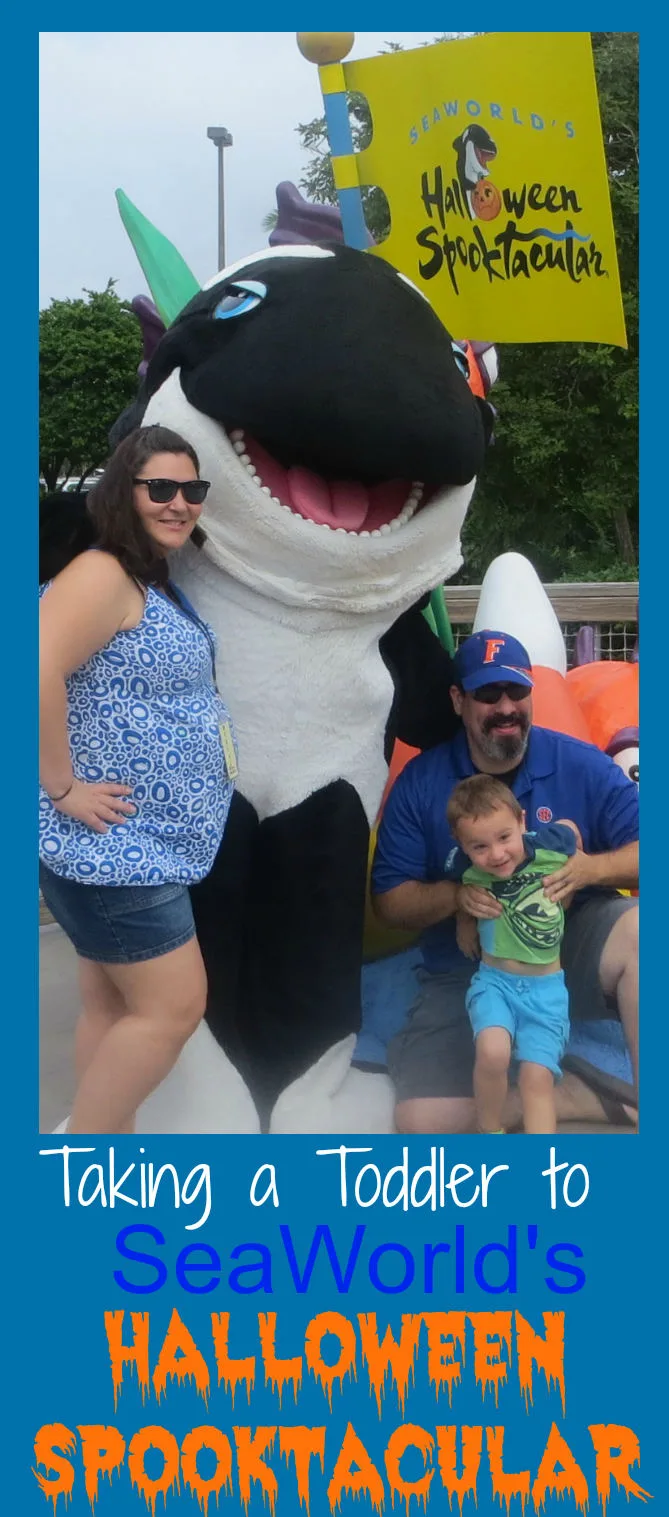 SeaWorld Spooktacular Orlando Review
Fun at SeaWorld Spooktacular Orlando with a Toddler!
This past weekend we were visiting Orlando on a final mini-vacation before Little Jellybean arrives….I can't believe I'm grounded until after the new year! Anyway, while in Orlando we got the opportunity to attend SeaWorld's Spooktacular happening every weekend in October.
After attending all of the fun festivities I can honestly say that taking a toddler to SeaWorld's Spooktacular is the absolute BEST time to visit SeaWorld with a toddler! Little Man had an incredible time and could have literally spent the ENTIRE day hanging out at Princess Penelope's Dance Party!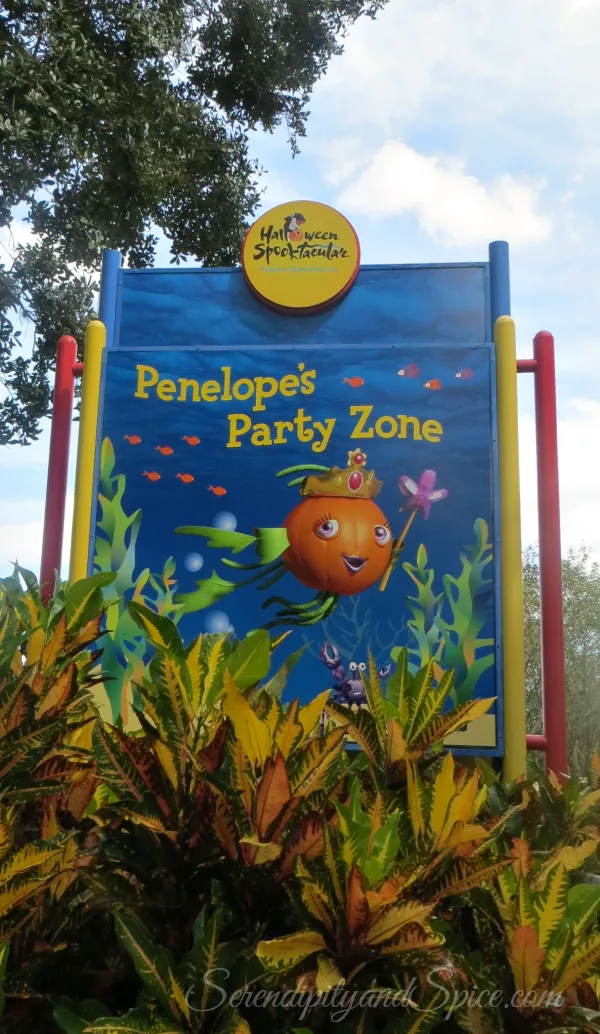 When we arrived at SeaWorld we immediately took pictures with Shamu…I mean you do have to meet the star of the show upon arrival….right?!
Once we met up with Shamu we headed over to see the live Shamu performance and being the smarty smart person I am…we avoided the splash zone! Little Man was completely mesmerized by the killer whales and loved seeing them jump and flip out of the water!
Love the Shamu show!!! #SeaWorldSpooktacular @seaworld
After taking a look at the map we decided to get some lunch before heading to the Spooktacular event that starts every Saturday and Sunday at 12pm…..it includes trick or treating, a dance party, character meet and greets, cookie decorating, and so much more!
We decided that since we were going to be at SeaWorld all day it was best to just purchase the all you care to eat meal plan. For about $30 a person we received wrist bands that allowed us to stop at select restaurants to eat and drink as much as we wanted throughout the day. This turned out to be a life saver for us! Little Man can be quite picky and easily distracted when it comes to meal time….he's ready to go see more and only eats enough to tide himself over for a little while because he doesn't want to miss a thing. By getting the meal plan I didn't have to worry about stopping off to get another drink or a snack…we just walked in, got what we wanted, flashed our wristband, and walked out. It made eating and drinking throughout the day so simple…and affordable! I mean, it pays for itself if you eat lunch and dinner at the park…which we did. The park even serves breakfast…which we didn't know til after we got there! So, back to Sea World's Spooktacular…..
Fun today @SeaWorld….Little Man is quite excited about the #SeaWorldSpooktacular with trick or treating! #halloween #florida
This was the MOST fun I've ever had a Sea World! The party starts at noon and the kids are encouraged to dress up in their Halloween costumes for some ghoulish fun and trick or treating! We didn't get in to the trick or treating as much as we got in to all of the other entertainment happening.
There were characters all over the place….from comedic jellyfish, to skating blowfish, to plushy characters on the dance floor….there were characters at every turn!
Little Man went nuts over all the bubbles that constantly filled the air throughout the entire party zone! You really feel like you've been transported under the sea into a magical world!
And let's not forget the super awesome dance party! Princess Penelope hosts an amazing party full of music, dancing, games, arts & crafts, and sweet treats. Little Man would have stayed there all day if I wasn't dying to go see the dolphins and penguins!! 😉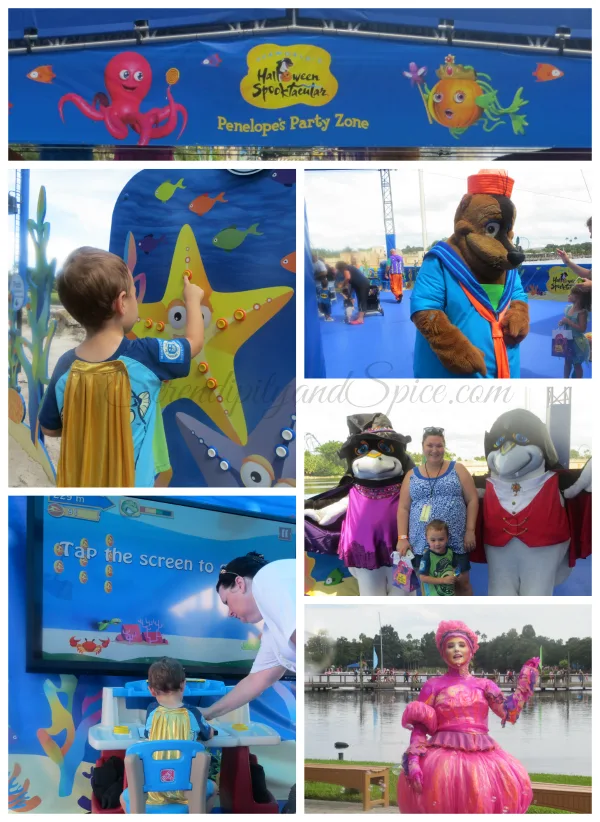 So, if you're planning on visiting Sea World in October with a toddler then I highly suggest visiting while the Spooktacular event is taking place….it takes fun to a whole new level!
Have you visited Sea World Orlando- what's your favorite part? Share in the comments below!