A pie every every taste! Here are the BEST Fall Pies on Pinterest….if you need a pie recipe you've found the ultimate list!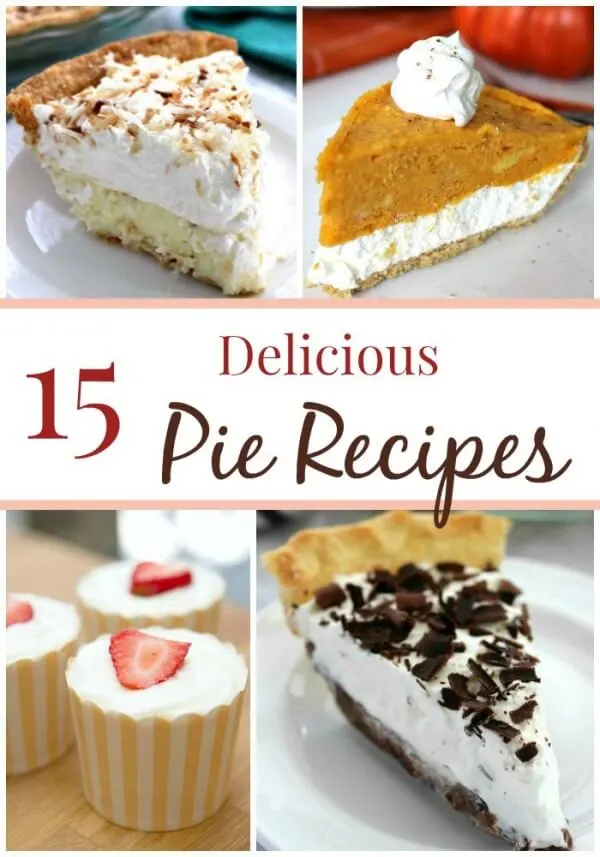 The Best Pies on Pinterest!
Find the best pie recipe for anyone's picky palate!
There's something about the holidays that just screams pie. I mean…every single get together during this season has to have at least one pie…whether it's apple pie, cherry pie, coconut cream pie….. Pie is basically the mascot of the holidays…well, if you take away Santa, the elves, the reindeer, turkeys, pilgrims….okay so pie isn't the mascot of the holidays but I think it's safe to say it's definitely a staple during the holidays!
I can remember as a kid we would visit my grandmother for Thanksgiving– the whole family would meet up there– some would stay the whole time while others would just drop in for a bit. Many neighbors and relatives would drop in- my great aunts and uncles would gossip chat about "family matters" with my grandparents, the cousins would run across the backyard playing tag or hide and seek, my dad would watch sports with my uncles and my mom kept an eye on the kids.
On the stove would be all the delicious veggies my grandma was cooking, the turkey and ham would be baking in the oven, but over on the far counter there was a little nook where all of the delicious treats would be stored out of reach from little hands. Well, that is if you didn't know where to find the little olive green stool. See, my brother would try to sneak a treat but he would always push this bright yellow old fashioned high chair up to the counter….and it would screech across the tile floors….instant giveaway. I mean, this yellow high chair was a beast– it had to weigh at least 20 pounds! So, of course, he would always get caught. That's why I always looked for the olive green step stool.
This little step stool was my grandma's favorite and I could always find it hidden in the same corner next to the refrigerator. It was solid metal but had those rubber stoppers on the legs so I could place it gently on the floor without making a sound…the top was rubberized as well so I could tip toe up on it and no one would be the wiser. At least, not until it was dinner time and they noticed a whole chunk of pie missing!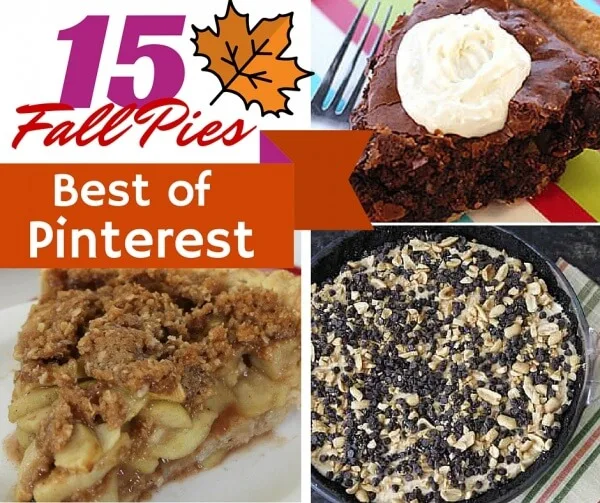 There's so many pie recipes out there that it's hard to narrow it down and choose one….so here are some of my favorite staples that I know you're going to love!
Taking a pie to a holiday get together? How adorable is this wintery pie tote…it's insulated and the perfect size for keeping your pie piping hot while you travel to your party! I've been thinking about getting a pie tote…I already have several casserole totes and a slow cooker tote…so this one is SUPER tempting as well. They just make life so simple when trying to transport hot dishes– no accidentally burning your fingers…and if you drop it at least the contents are contained and you don't have a huge mess….no that I'm talking from experience or anything 😉 !
What's your favorite type of pie? Share in the comments below!