Reading to your children is such an important activity for mental growth and emotional bonding. Here's the BIG list of the BEST Thanksgiving Books for Preschoolers!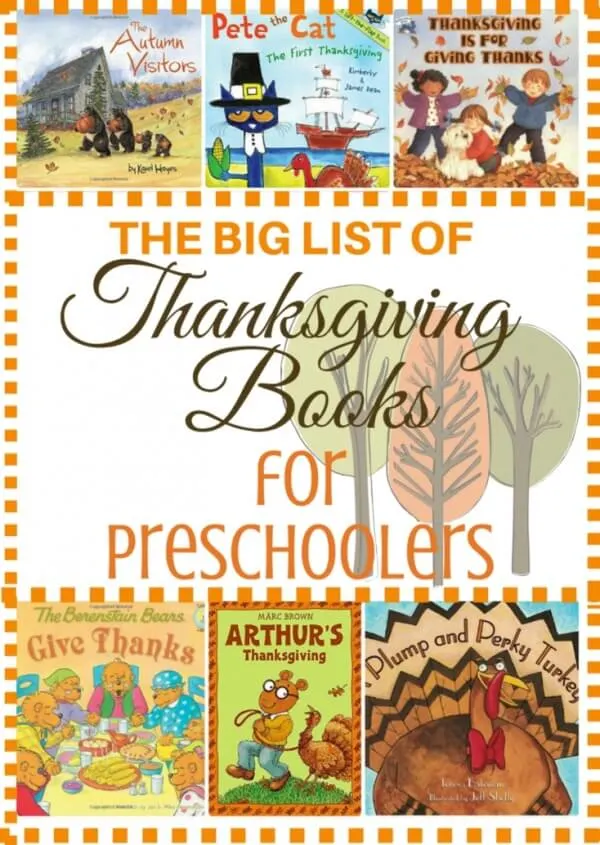 The BEST Thanksgiving Books for Preschoolers
A Big List of Thanksgiving Themed Books for Kids
Now that Little Man is in preschool he's really into reading all of the holiday themed books. We just finished reading a whole ton of Halloween books and now it's time to transition into Thanksgiving. I was surprised at how many books I was able to find about Thanksgiving. All of these can be found at Amazon (hint- if you sign up for Amazon Prime for free for 30 days you'll get free 2 day shipping on all of these titles PLUS you'll get first dibs at all of the flash sales that Amazon is doing during the Holidays– yep, they open up their super daily deals to Prime members first– so don't miss out!).
Little Critter: Just a Special Thanksgiving
Pete the Cat: The First Thanksgiving
The Berenstain Bears Give Thanks
The Berenstain Bears Thanksgiving Blessings
Thanksgiving Is for Giving Thanks
Pinkalicious: Thanksgiving Helper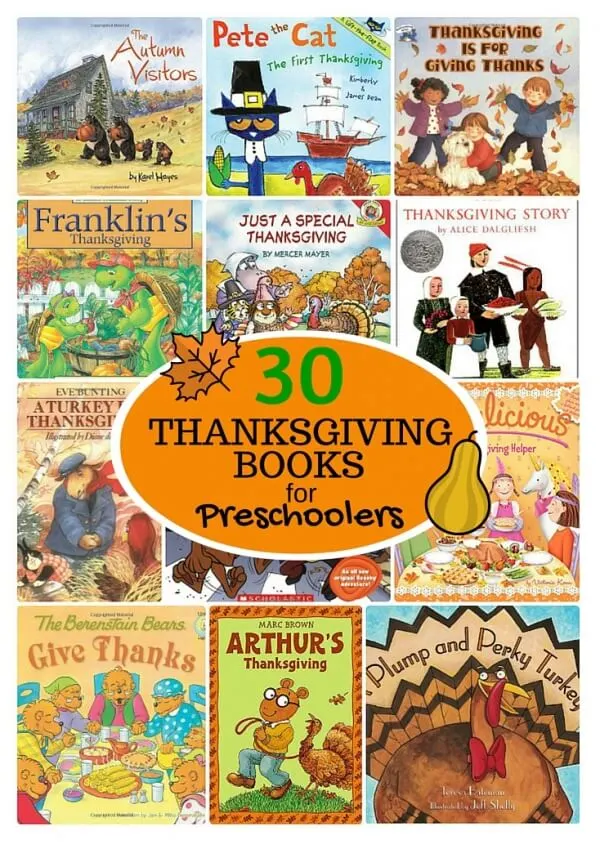 The Pilgrims' First Thanksgiving
Squanto's Journey: The Story of the First Thanksgiving
'Twas the Night Before Thanksgiving
One Little, Two Little, Three Little Pilgrims
Fancy Nancy: Our Thanksgiving Banquet
The Berenstain Bears: Thanksgiving All Around
I Spy Thanksgiving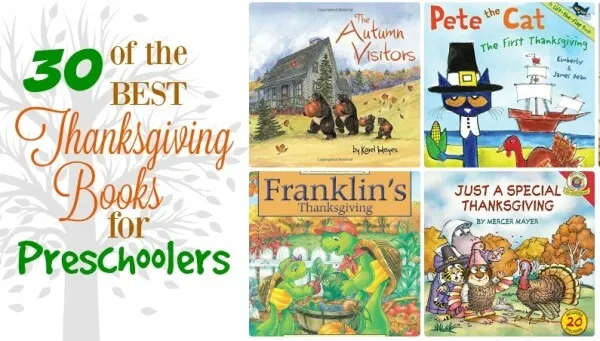 Scooby-Doo and the Thanksgiving Terror
Katie Saves Thanksgiving (Katie Woo)
Do you recognize any of these from your childhood? Share in the comments below!
You May Also Like:
The BEST Balance Bike for Toddlers
The BEST Unique Board Games for Preschoolers
The BEST Classic Board Games for Preschoolers
The Big List of Books About Starting Preschool