"I participated in an Ambassador Program on behalf of Influence Central for SwimWays. I received product samples to facilitate my review and a promotional item to thank me for my participation."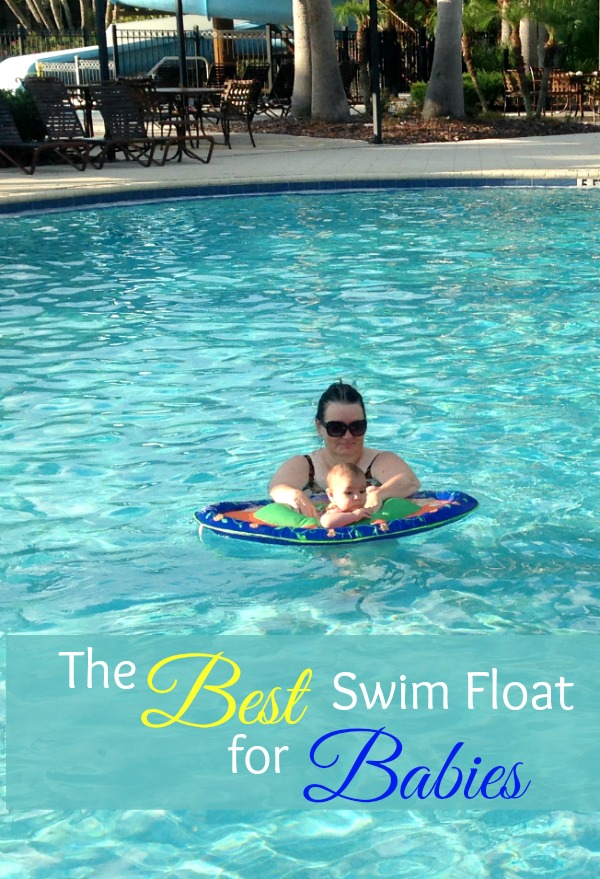 The BEST Swim Float for Babies
Get Your Baby Comfortable in the Water!
Summer is here! It has turned BLAZING HOT so that means it's time for the pool! There's nothing better during these hot summer days than having friends over, grilling out some delicious food, and hopping in the water– we love having last minute summer parties!
I was a little worried about how Miss Jellybean would do in the water since she's never been swimming before….well let's just say she's a natural….she definitely takes after her mommy when it comes to loving the pool! 😀
When Little Man was a baby we bought the SwimWays infant spring float and it truly was the BEST swim float for babies! He loved that he could float on his own while playing in the water and I loved that I wasn't constantly worrying about him dipping forward. Hubs and I knew that we needed to get a SwimWays infant float for Miss Jellybean…so when I was offered the opportunity to host a SwimWays summer party I jumped at the chance because I LOVE their floats so much!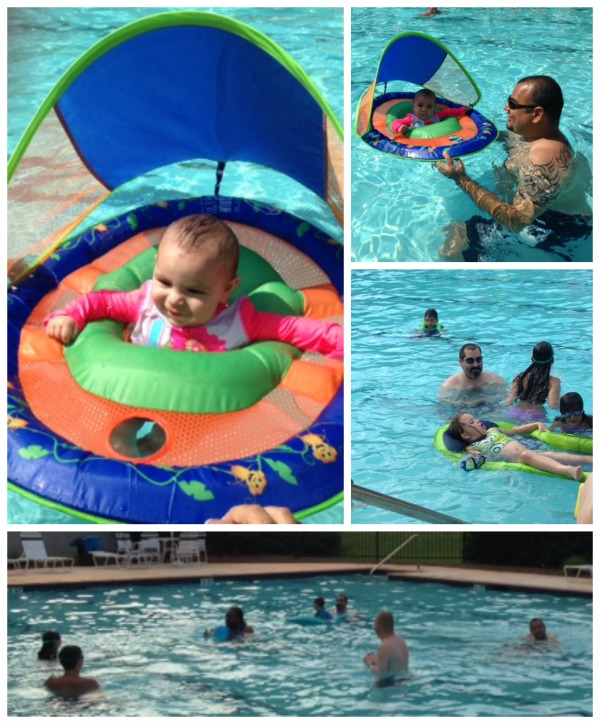 What makes the SwimWays Baby Spring Float so unique and the BEST swim float for babies is the dual inner tubes. The inner tube keeps baby upright and secure. Then there's the mesh area that gives short arms access to the water and the ability to splash and play. While the outer tube keeps the float from flipping over. There just aren't enough words for how much I love this float! Seriously, if you have a baby that's 5 months or older….you NEED this float for the pool!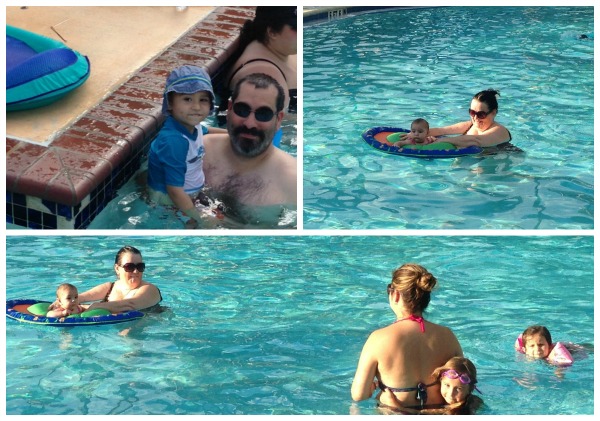 SwimWays is all about getting kids comfortable in the water that's why their products are so kid friendly and they're big advocates in children learning to swim. They are also corporate sponsors of Operation Smile…a non-profit that believes all children should have the chance to smile and live a better life.
Not only does SwimWays make the BEST swim float for babies but they make some awesome swim floats for older kids and adult too! Little Man is too big for the infant swim float but he loved using the adult Spring Float for playing in the water while floating….I love that the mesh lets you relax into the water while the inflated sides keep you floating comfortably! All of the adults were fighting over who got to use that float….I could literally take a nap on it!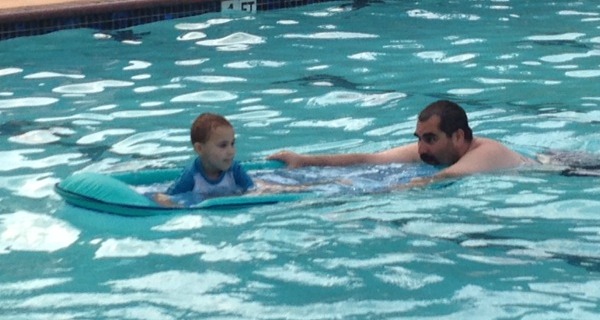 SwimWays floats are available at ToysRUs.
What's your favorite thing to do during the summer? Share in the comments below!