So, as you may have noticed, I've been a bit MIA the last few weeks. I've been CRAZY busy the last few months in my personal life so Serendipity and Spice has felt the brunt of it! I was trying to maintain all of the parties, shout outs, features, etc. But it was just more than I could handle…..so you'll notice a little bit of scaling back here on Serendipity and Spice.
Now I want to share with you my REALLY BIG news and what has been keeping me away these last few weeks…..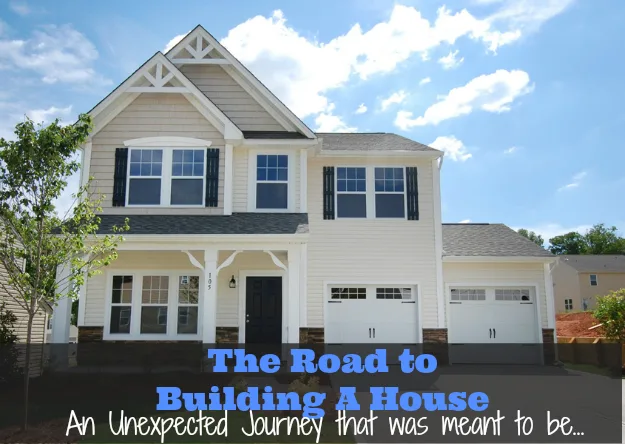 We're building a house! YEAH!!!
Now, let me tell you– this journey has been ANYTHING BUT ordinary! We started off just wanting to find a house or townhouse to rent. Crazy, huh?!
So, 4 months ago I began the journey of looking for a house to rent– I'm so OVER the apartment it isn't even funny! We're cramped, stuff is overflowing everywhere, the neighbors are NOISY and rude, there's no place for me to work, there's no place for Little Man to run and play (I swear this is the only apartment I've ever seen without a playground), we're just done– so I eagerly began looking for a place once Hubs gave me our budget.
Now, our budget isn't enormous but it isn't on the small side either. With the budget that we're working with we were able to live in a 4 bedroom, 2.5 bath, 3,000 sf house in a very nice suburb of Atlanta, so I expected to be able to find something similar up here since Charlotte is a smaller city and the area we live in is much more rural. Yeah, nope….houses up here are about half that size for the same amount of money or more.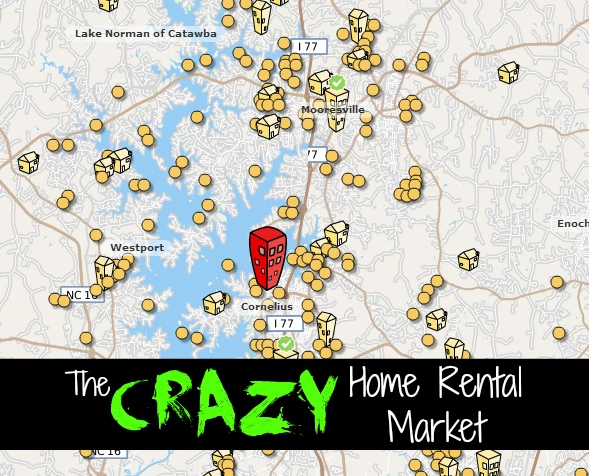 The rental market up here is so fierce that houses in our price range are rented before they can even get listed! The majority of houses listed through an agent are rented in less than 48 hours! It's insane!!
Every time I would make an appointment to look at a house my poor realtor would call me on the way there and tell me it was already rented! The ones we did get a chance to see we had to make a quick decision on whether we wanted to apply for it. And each application was $75-$100…. but the rental companies are not limited on how many applications they can accept at a time. One house we put an application on ($95 application fee) received over 250 applications within 48 hours! That's $23,470 in application fees!!! INSANE right?!
Needless to say, Hubs and I began to feel like application fees were the business of these rental companies NOT renting houses. So began our search to buy.
You know me, I was on the hunt for a fixer upper– something where I could do some work and share it with you guys. Hubs wasn't so into that idea– he wants something move in ready. Well, neither of us got what we wanted. We went to the bank and got pre-approved for a loan at a fantastic 4.1% interest rate…. so now we're ready to make an offer on the perfect house. Well, we would find a house we like and by the time we would go view it (usually the next day) it would be under contract.
We found one, that I LOVED (you probably saw my comments on FB and Twitter about it)…it was PERFECT! It truly was my dream home, it needed a little face-lift and some cosmetic work inside but it was move in ready– the perfect combo for Hubs and me. We put in a STRONG offer and waited. And waited. And waited. We were SURE that we had won the offer– it was a short sale scheduled for foreclosure and once our offer was submitted the foreclosure was cancelled the following day. We knew there was another offer on the table– it was offered a month earlier– so surely OUR offer was the one that caused the auction to be cancelled.
Nope! Apparently there is an investment firm buying up ALL of the houses in our price range to, wait——for——-it———, rent them out! Yep, not only are these companies making a killing on application fees– they're also buying up all the property! My realtor told me that inventory in this area is at an all time record low. I mean it's a catch 22. It's great that people are able to sell their houses and not be under-water, it's great that these houses are no longer sitting empty, BUT what about regular people who can't afford a $300,000 house. And what's going to happen to the market once they stop buying everything up or if they no longer are able to rent these houses as fast as before— are their tactics creating an inflated perception of a market comeback?
This same company bought my friend's house and she told me that beating their offer is next to impossible for us Regular Joes….unfortunately my realtor confirmed this. This investment company has spent over 5 billion dollars buying up houses between 150k-220k. They called my friend within 3 hours of her house being listed in MLS, offered right at list price, cash, closing in 2 weeks, no inspections, no appraisals, nothing! Well– we certainly can't beat that!
So, we started playing with the idea of building. Can we really afford to BUILD a HOUSE?!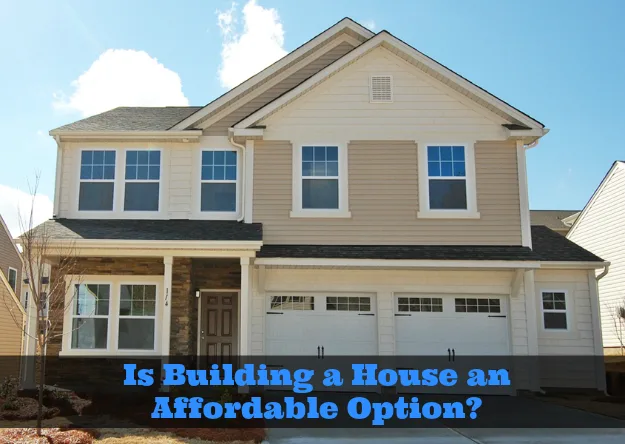 Well, yes….it's actually the BEST option for us! We will get a larger house, a more energy efficient house, a house exactly (well almost) the way we want it, for LESS than what we would have paid in rent! Yes, we do have the down payment and closing expenses but when we looked at it– every time we move it costs us about $2000 in moving costs, another $500 in pet fees, around $1500 in security deposits…. at this point we're already at 1/4 of what we're expected to bring to the table. So we are taking our savings account and investing it into building our FIRST house!
To say I'm excited is an understatement! We are one of the last houses being built so we don't have to worry about a half finished neighborhood. We didn't have to pay any lot premiums since there is only 1 lot left that would fit the layout we want.
Everything really does happen for a reason. I truly feel that we were meant all along to just build our dream home and that's why we ran into obstacle after obstacle these past few months. And even though we're stuck in the apartment for an additional 6 months– I don't feel like I'm clawing at the walls to get out anymore. 🙂
And I'll definitely be keeping you all posted on What to Expect When Building a House!
Check out these new posts:
What to Expect When Building a House: Is It Affordable?
What to Expect When Building a House: The Financing
What to Expect When Building a House: The Design Center
Oh, I have HIGH aspirations and TONS of projects in the making, and ideas flying in a BILLION directions, I have HUNDREDS of blog posts written– all in my head….so it's time for me to get focused and get them DONE!
Have you built a house? Thinking about building a house? Share your experience below!