Tinkerbell gifts for your next Disney vacation are a fun way to sprinkle a little extra magic and cut down on the "I wants" from your kids. This is a list of my favorite Tinkerbell gifts for your Disney vacation!
Tinkerbell Gifts for Disney Vacations
Give Little Gifts to Sprinkle Extra Magic
When we go on our Disney vacations I always make sure that I pack some Tinkerbell gifts for the kids. Tinkerbell gifts are little $5 or less items that the kids receive throughout our vacation…sometimes Tinkerbell leaves the gifts for when they wake up in the morning and sometimes her treasures are waiting for when we return from the parks.
I've found that by having Tinkerbell gifts during our vacation I'm able to keep the kids behaving and I'm able to cut down on the "I wants" when we go into stores or to Disney Springs.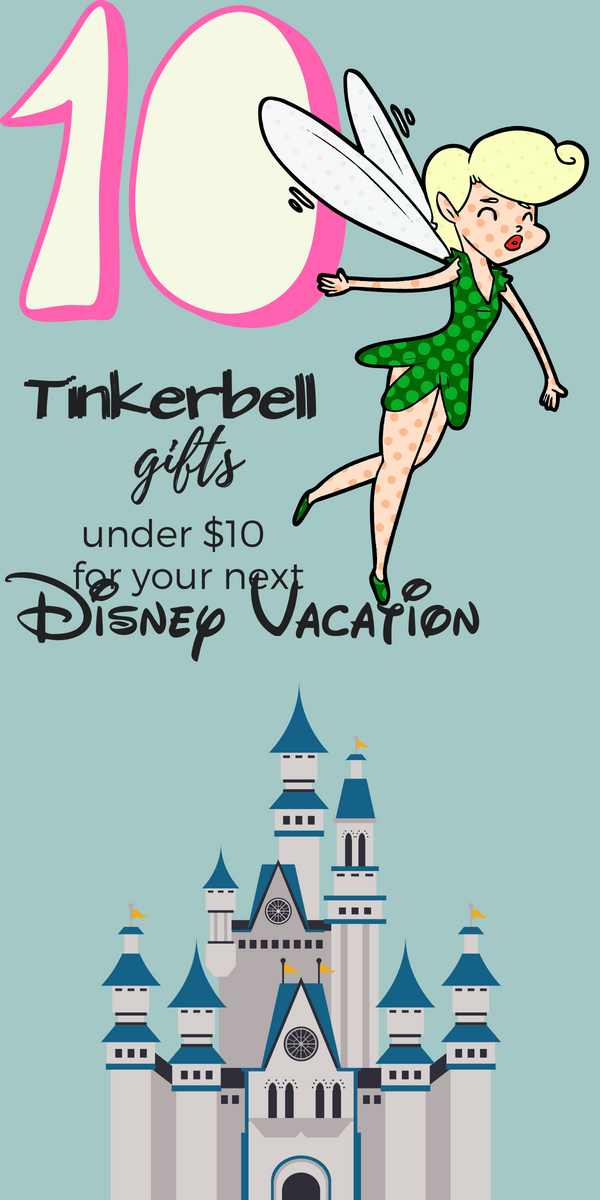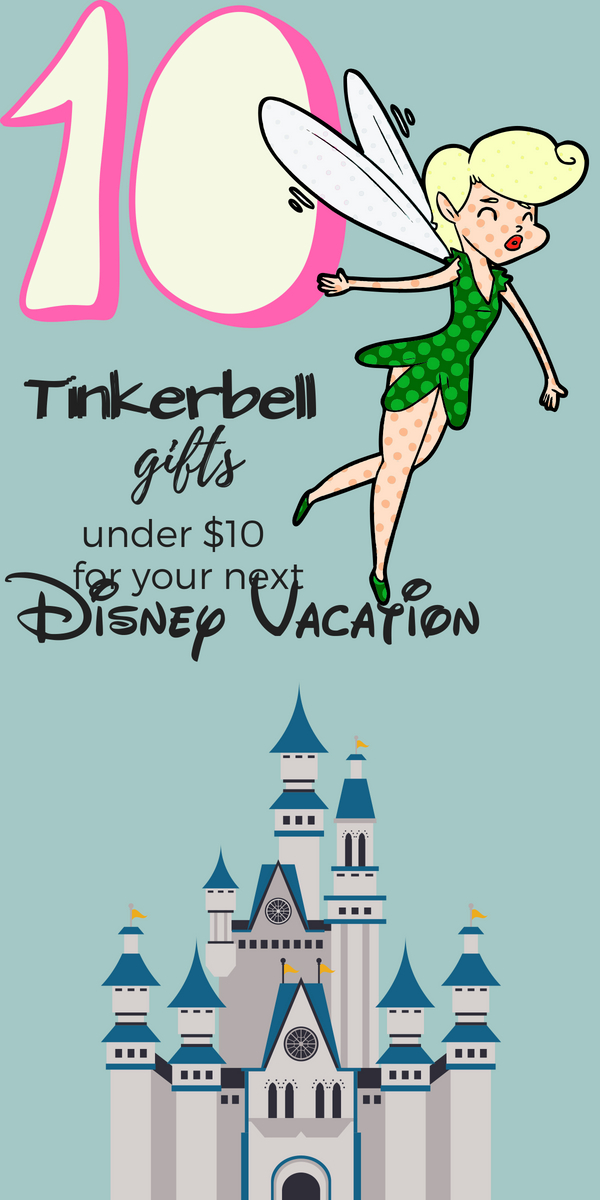 Here are some of my favorite Tinkerbell Gifts:
Personalized Mickey Mouse Cookie Cutter

I typically give this gift on the last day of our Disney vacation so the kids can take home a little bit of magic.

We've Got Ears…Say Cheers!

What's a Disney vacation without a set of ears?! I prefer to order ours off of Etsy before heading to the parks because they're a fraction of the price. On average, ears at Disney World run around $20-$40!

Magic Band Decals

The kids absolutely LOVE this Tinkerbell gift and they look forward to it every trip! Tinkerbell picks out a custom magic band decal to match each child's Disney passion. I love this cheap and fun way to customize the magic bands!

Beautiful Character Print to Have Signed

If you're planning a character meal then I would recommend getting this print of the Fab Five or they also have the princesses and other characters. But these make a great keepsake to have signed by the characters. Once home, you can frame it and it's something special that lasts forever!

Bottle Cap Necklace

These bottle cap necklaces are a hit with my kids…even my son! They love that their favorite characters are featured in a gender neutral way and I love the price!

Hand Sanitizer

The germs are plentiful at Disney World so I like giving the kids hand sanitizer to use throughout the day…especially after they've been touching the handrails waiting in line for rides. These hand sanitizer carriers are cute and the kids love them.

Bow Ties for Little Boys

If you have a little boy in your life then these bow ties are the cutest little Tinkerbell gift!

Keepsake Folded Book Pattern

These folded books are the coolest thing I've found for Disney home decor! If you have older kids this can be a fun downtime project for them. This is for just the pattern and the kids fold each page to make the final design. Once the kids are old I'm totally going to do this with them…there are tons of different designs to choose from!

Buttons are all the rage at Disney World

One thing you'll notice at Disney is everyone loves their Disney Flair! Buttons are everywhere! And, you can go to Guest Services to get buttons if you're celebrating an occassion but it's also fun to have custom buttons as well. With the opening of Toy Story Land, I really love these for our next trip! Plus, they're a cheap Tinkerbell Gift the kids go crazy over!

Pressed Pennies Bag

These pressed pennies bags are perfect for the kids to collect their pennies in. I love the Disney Pressed Penny machines because they're a super inexpensive souvenir that the kids make into a game. They love going through and comparing their pennies at the end of the day. And it's a great incentive to keep them calm while waiting in lines.
Do you have any favorite Tinkerbell gifts for your Disney vacations?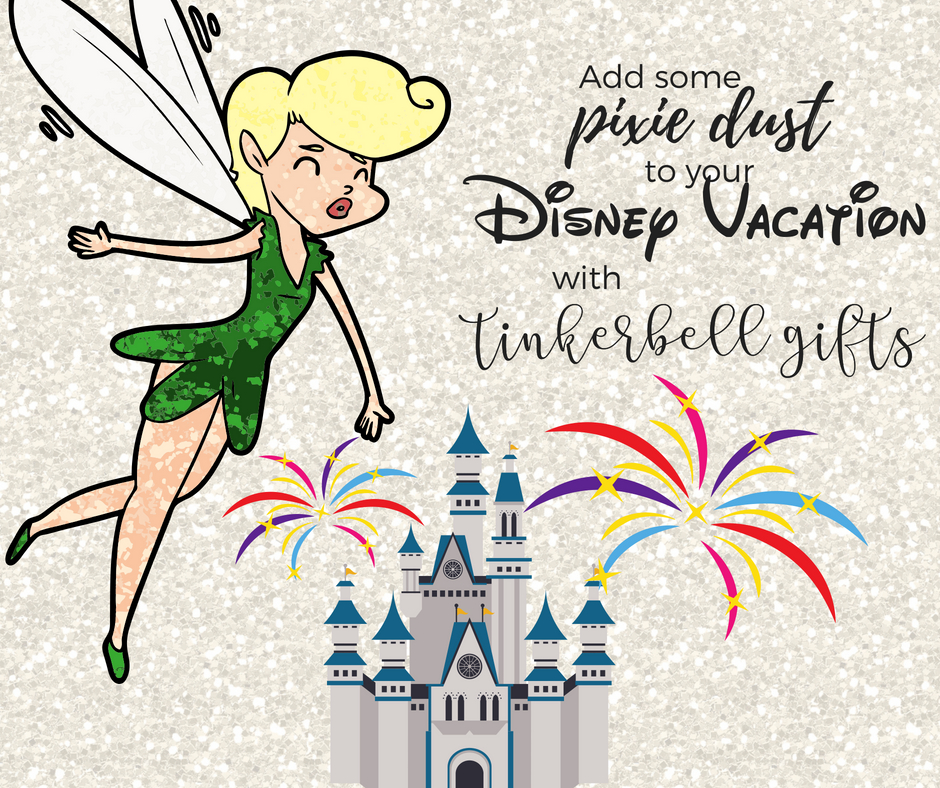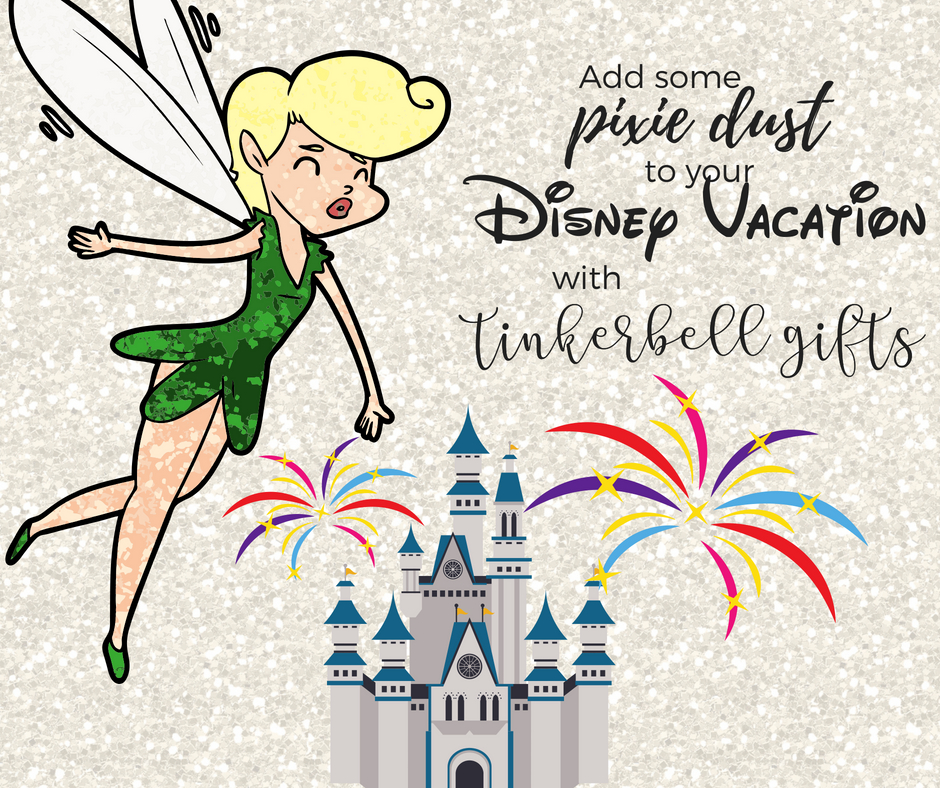 What others are reading: