Here's my top 10 tips for how to stay cool at Disney World. Disney World in July is quite sweltering….actually Disney World during April through September is pretty much a sauna. But that's not going to stop me from visiting the most magical place on Earth during the summer months!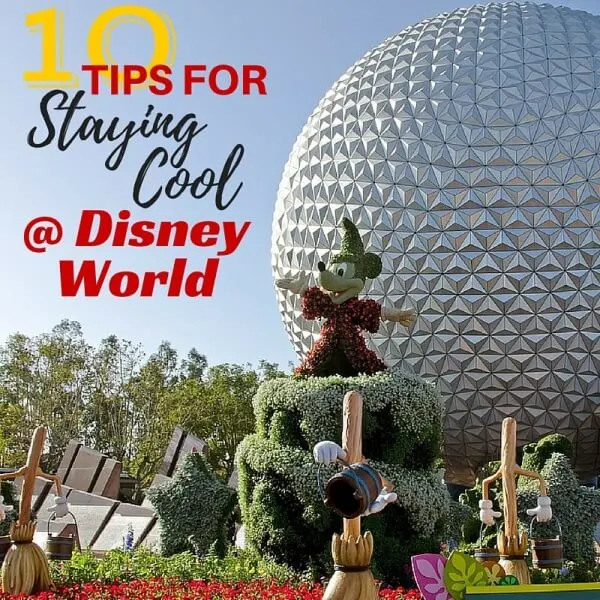 Top 10 Tips for How to Stay Cool at Disney World…
Have you ever been in the blistering hot sun on a humid July day in Orlando? If you've never had the joy– you're not missing much! But, there are a few tricks you can learn for how to stay cool at Disney World!
Why Walt decided to build the most magical place on Earth in the center of hot humid Florida I will never know….according to the One Man's Dream movie shown at Hollywood Studios it's because the land was cheap and would be able to hold everything he and his imagineers could dream up. But I would think that IF he had kept looking he could have found just as much cheap land in the foothills of cooler Tennessee or the Carolinas– I guess it just doesn't have the same ring though– I mean who really wants to go on a "Magical" vacation to Tennessee?!
Even though Florida can get stifling hot during summer months it's still America's #1 family vacation destination– heck, Hubs and I plan to move to Florida one day. Even so, there are ways to stay cool at Disney World despite the heat index.
If you're flexible about when you can visit Disney World then definitely check out this post on The Best Time to Visit Disney World. For the rest of you who have already booked your vacay…read on for how to stay cool at Disney World.
There's a few tricks of the trade to beat the heat at Disney World. Now, you're not going to be ice cold but here are a few tips to keep cool at Disney!
Tips for How to Stay Cool at Disney World
1. Go between Mid-October through Late March
I know, not always possible with school. But did you realize it's apparently quite common for parents to take their kids out of school for a week to go to Disney? I have several friends that do it every year and their kids are doing just fine in school and they've never had issues with the administration (not that I'm condoning or advising you to take your kids out of school– I'm just sharing what I've heard).
So, if possible go in October! Not only will the weather be PERFECT– warm enough for the pool, cool enough not to break into a sweat the second you step outside– but you could also score some fantastic discounts!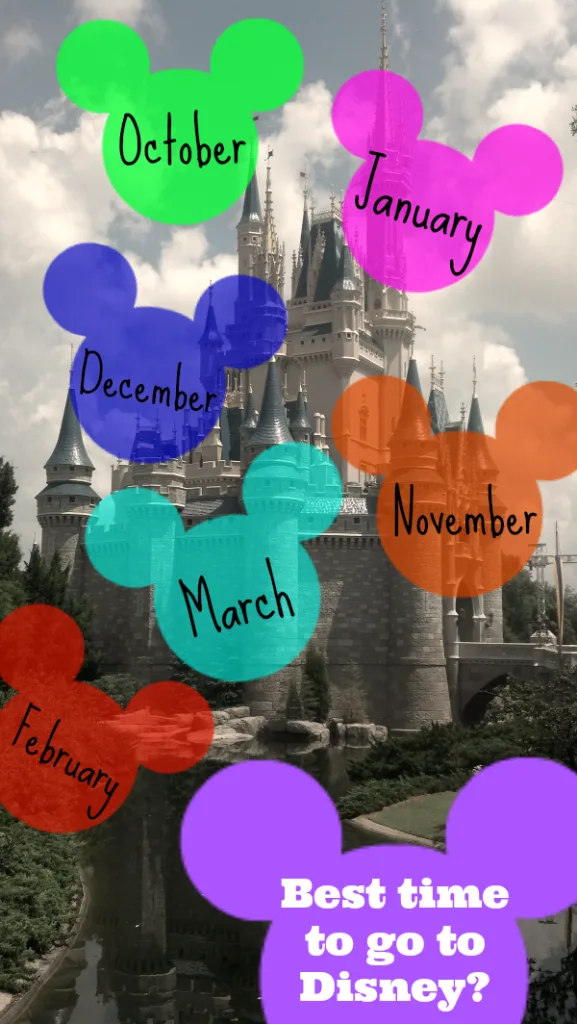 2. Drink Water and LOTS of it
Any quick service or snack location that has a fountain machine will give you a FREE cup of ice water! Don't buy a bottle– ALL of Disney water is on a filtration system so what you get out of the tap is already filtered…or take these filter water bottles to guarantee clean filtered water.
Now, Florida water has a weird taste. It just is what it is– it's been that way since I was a small child. So, buy up some Crystal Light packets to take with you– I personally like these water flavoring packs–they're delicious and easy to throw in your bag!
You May Also Like: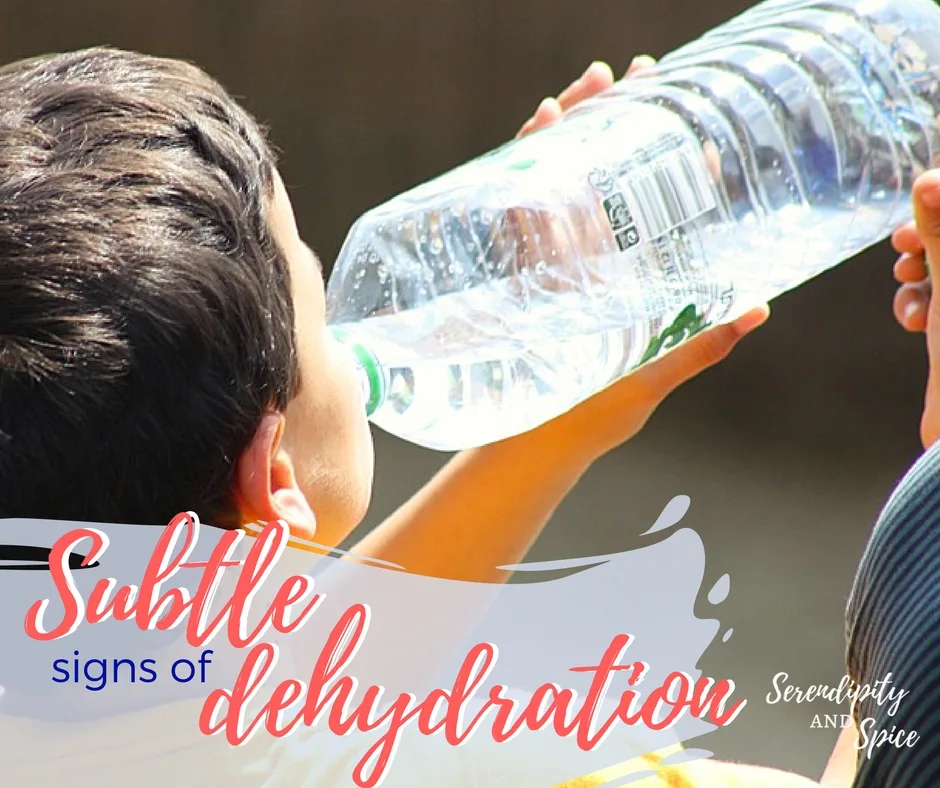 3. Raid Your Husband's Underwear Drawer
WHAT?!
No, I'm not crazy.
Yeah, it may sound kinda weird.
You don't have to raid his personal underwear but here's a pretty awesome thing I learned about the man world…. they don't have issues with chafing (you know- where the insides of your thighs become raw because of all the rubbing on your pants while walking 10 miles a day)– if you've never experienced chafing then lucky you! But I learned that Hubs never has this issue because of his boxer briefs.
Specifically the compression shorts like these. They also help keep you cool and dry!
4. Wear Compression Shirts Under Your Shirt
I thought Hubs was NUTS for telling me to wear 2 shirts when it was HOT as Hades out there. I'm more inclined to wear the lightest tank top available. But it worked!
The compression shirts fit tightly so there's no room for sweat to stay against your skin– which will cause you to heat up. Every time I walked into an air conditioned space the compression clothes would IMMEDIATELY cool underneath my regular clothes.
Hint: When shopping for T-Shirts (not the compression shirt, but the shirt on top) make sure you pick a high quality shirt that features a "tri-blend" or states that it's a "Bella & Canvas" shirt…these shirts are softer than the cheaper Hanes Cotton shirts and are so much more comfortable when park hopping. You'll want a soft shirt when you're sweating- not a stiff and scratchy one. 🙂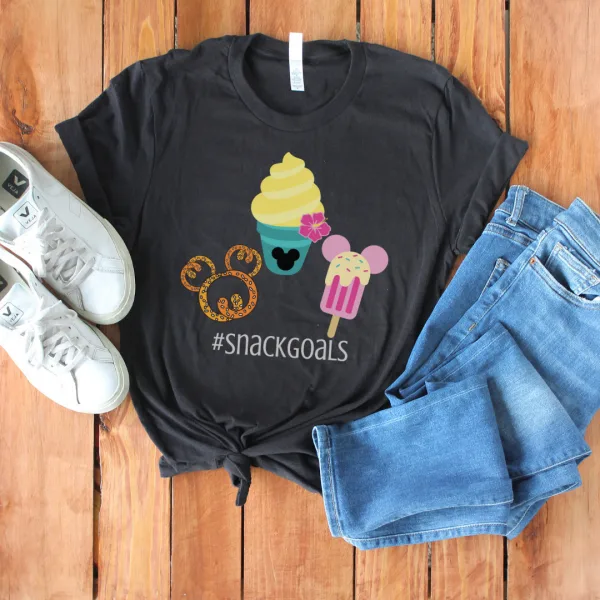 5. Buy a Misting Fan
This was the BEST investment!
I bought 2 of these fans on Amazon before our trip and I should have bought 3 because Little Man stole mine (he didn't care that it was hot pink and said MOM….it kept him cool!).
We would fill them with ice before leaving the resort in the mornings and by the time we were getting hot the ice had melted into super cold water that we would mist on ourselves. My tip– buy LOTS of extra batteries (especially if you don't go during the time frame stated above). We kept both fans running pretty much the whole time we were in the parks!
6. Get a Cool Rag for EVERYONE in Your Party
These Cool Rags are the absolute BEST invention EVER!! I don't know all the logistics of how these things work I just know they work. I thought Hubs' was just exaggerating when he brought these home to use for when he does yard work but then we took them to Disney. They're amazing….you just dunk the towel into water and it immediately gets cold. Now they're not like typical towels– they're kind rubbery and when they dry they're really stiff. But they cool instantly every time you get them wet.
7. Wear Cotton Dresses to Stay Cool
Cotton is breathable which means the air will flow better and help you stay cooler. Little girls LOVE wearing those big princess dresses to match their favorite character BUT after an hour or so in the Florida heat they can be quite miserable.
I suggest getting these adorable cotton princess dresses so they still look like their favorite Disney Princess and then change into the big fluffy dresses for character meals. You're little one will be so much more comfortable and EVERYONE will be raving about her adorbs dress!!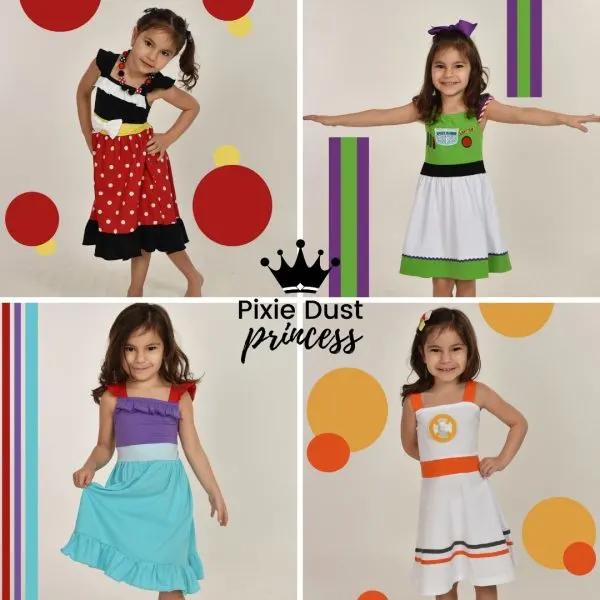 8. Avoid Sodas, Pop, Coke, whatever you call it
When you stay on Disney property you have the option of obtaining a refillable resort mug BUT don't drink the soda. There's nothing wrong with the soda BUT the sugar and caffeine in soda will actually dehydrate you instead of hydrating you. Your BEST bet when at the parks and in the sun is to drink water. By staying hydrated your body can better cool you!
9. Stroll through the Shops
Most of the shops at the theme parks are connected. So stroll through them instead of the hot sun! The cast members know it's hot and are very understanding if you need to hold your little one under an air vent for a few minutes.
10. Visit the duller rides and attractions.
The less popular rides and attractions don't normally have much of a wait and they are just as well air conditioned as the more popular ones– in fact they may be cooler because there are less bodies warming the place up.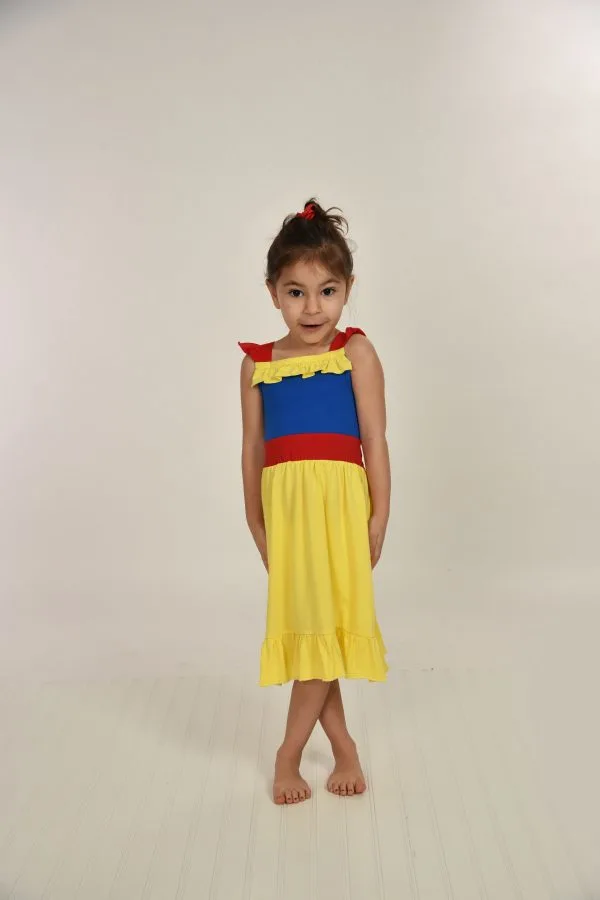 Stay Cool at Disney's Animal Kingdom
At Animal Kingdom visit the Conservation Station in Rafiki's Planet Watch- this large building is air conditioned and you may even meet Rafiki himself. There are also little rooms located against the wall– GO IN THEM! They are the perfect spot to calm overstimulated children, nurse, or settle little ones for a nap. These little rooms are the perfect size for small families. They have a couch and headphones on the wall. If you press the button and listen to the headphones the room will darken and you'll be sitting in the cool dark room listening to the rainforest.
We pressed the button about 4 times (the place was empty so we weren't holding up the line– but if there is a line please be kind and just use your one turn) Little Man was able to decompress and fall asleep….and we were able to cool down!
Stay Cool at Disney's Magic Kingdom
At the Magic Kingdom the Hall of Presidents is always a good one….it's boring but educational and air conditioned!
The Monsters Inc Laugh Floor is good because it's a pretty long show and you get to wait inside while the show before yours is going on.
Pirates of the Caribbean is one of my favorite lines because you feel like your underground and there's a nice cool breeze.
Stay Cool at Disney's Hollywood Studios
At Hollywood Studios head to The Magic of Disney Animation building for a nice spot to cool down. You'll meet characters, there are interactive games for the kids, and if you head around to the back you can see an animator drawing in their office…..this is a good low traffic area that's perfect for trying to get a baby to nap.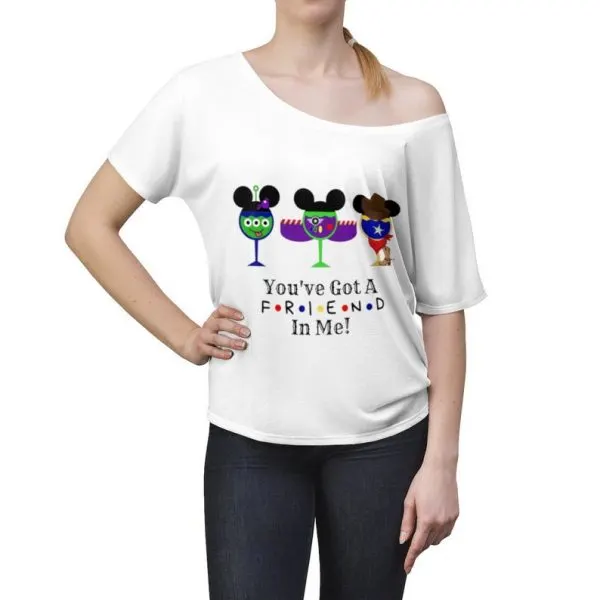 Another fun one at Hollywood Studios is the Great Movie Ride…the line is usually much shorter than the ever popular Toy Story Mania and Star Tours. Again, you get to wait inside and the boat ride seats a ton of people so the line moves quickly.
One of my favorite ways to cool down at Hollywood Studios is venturing through One Man's Dream. It's the history of Walt Disney and how Disney World came to be. I love seeing how Walt's dream came to life and they even have a short film that chronicles the life of Walt with video of him….it's a true Disney fan's treat!
11. Avoid the Heat of the Day
Plan to arrive at the parks about 20 minutes before opening (*tip- they will usually open up and let people in about 15 minutes before actual opening- plus they usually do a cute opening ceremony too).
Arriving early will allow you to do the most attractions in the shortest amount of time. By 11:30 or noon head back to your hotel for a much needed break, go swim at the pool, get some lunch, take a nap, continue the Disney magic with a Disney movie, etc.
Then head back to the parks around 4pm. This will help you avoid the hottest part of the day….now here's another Florida tip….it WILL rain between 3pm and 4pm.
It's like clockwork….everyday!
It will only rain for about 20 minutes and then once it's done it will be like it never happened. This is a GOOD thing. Many non-Florida people don't realize there is a daily shower and they will run for cover, leave the park, or go eat at that time– this will give you an opening for some shorter lines.
Now, during peak season the lines may not get shorter but I try to avoid peak season at all costs! It's just not worth it during peak season– too many people, too hot, HEAT+PEOPLE=GRUMPY PEOPLE which kills the magic.
12. Try to Avoid going to Disney World June through August
June through August are the HOTTEST months in Orlando. The heat and humidity are so ridiculous that you will literally feel like you are melting. The temperatures are in the upper 90's and being in the 100's is a typical day. But, if you're mother's birthday is on July 20th and you promise her a trip to Disney then I'll see you there– I'll be the sweat soaked mom with her arsenal of supplies to stay cool! 😉
So there you have it…. my Top Tips for Staying Cool at Disney World.
Do you have any tips for staying cool at Disney World?
Other Disney Posts You'll Want to Check Out:
When is the BEST time to visit Disney?
Surviving Disney: Toddlers & Characters
Mickey's Not So Scary Halloween Party
Follow my Disney Pinterest Board for more Disney Tips:
Follow Melissa @Serendipity and Spice's board Disney World – The Happiest Place on Earth! on Pinterest.