Going to Disney World this year? Then you'll want to check out these adorable Disney Princess Ariel Gifts for Disney World and share your love of the Little Mermaid!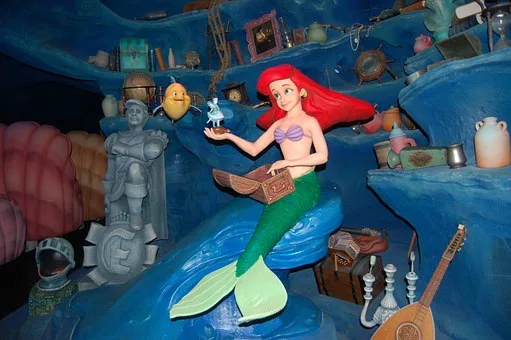 Disney Princess Ariel Treasures
Being a child of the 80's I grew up mesmerized by The Little Mermaid along with Beauty and The Beast….it truly is a toss up as to whether I'm Team Ariel or Team Belle. But, there's no denying that I'm a total Disney fiend!
We try to visit The Happiest Place on Earth at least once a year…truth be told…I squeeze a bit of Disney magic in every time we visit the state of Florida. 🙂 My dad lives about an hour north of Orlando which makes it really easy to take a quick detour and visit Walt Disney World a lot.
Anyway, since I love Disney so much I'm always looking for cute finds and I have compiled some of my favorite Princess Ariel Treasures for you below. Each item is numbered and has a link below the photo so you can easily find these treasures too.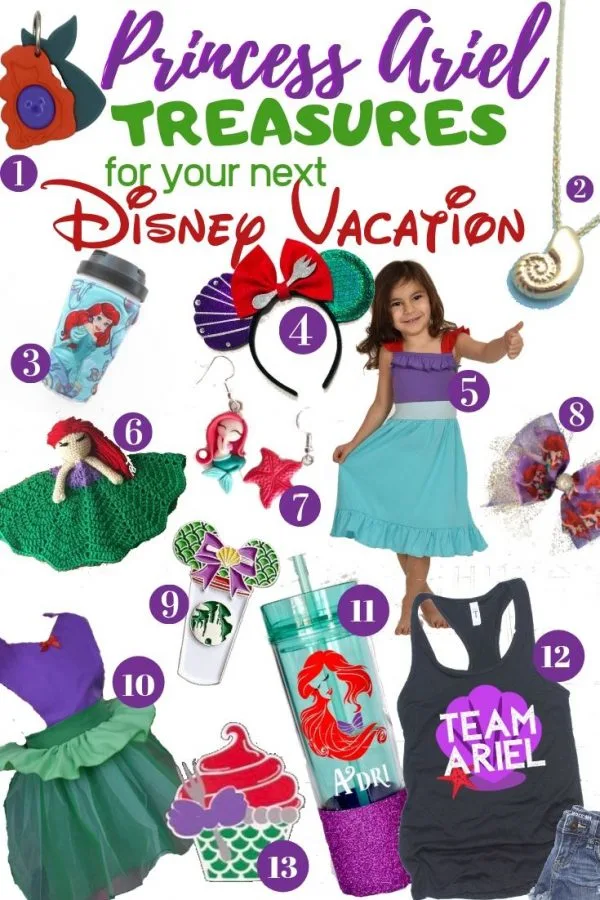 What others are reading right now: When is the BEST Time to Visit Disney World
Disney's Princess Ariel Treasures:
What others are reading right now: Tips for Staying Cool at Disney World