These top 10 gifts for moms who love gardening are perfect for this Mother's Day! Embrace mom's favorite past time by getting mom one of these gifts for gardening enthusiasts!

Top 10 Gifts for Moms Who Love Gardening
Get Mom a Gift She'll Love with These Gardening Gifts for Mom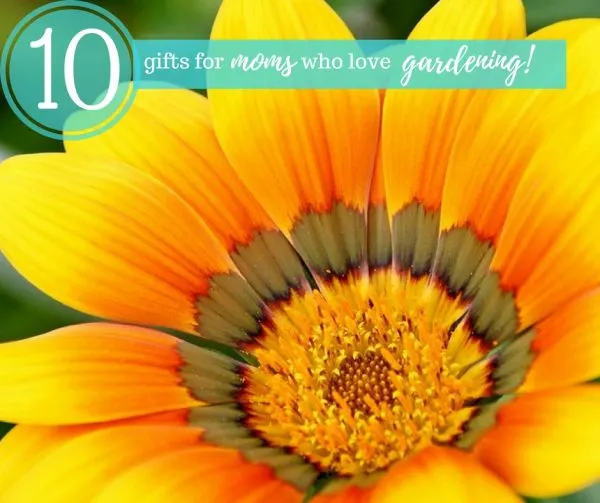 Do you want to give your mom something different than the standard flowers and chocolates this Mother's Day? Why not give her something she adores? When you're buying for someone who likes to tinker in her garden all the time, there's a huge selection of great gift ideas out there.
It doesn't matter how much you have to spend, how big or small her garden might be or the type of gardening she prefers to do; our 10 Great Gift Ideas for Mothers Who Love Gardening will help you find the perfect present.
1. Herb Kit
Does your mom enjoy cooking just as much as she appreciates gardening? Then an herb kit is perfect. The majority of herb kits feature the most common plants used in cooking such as sage, thyme and rosemary.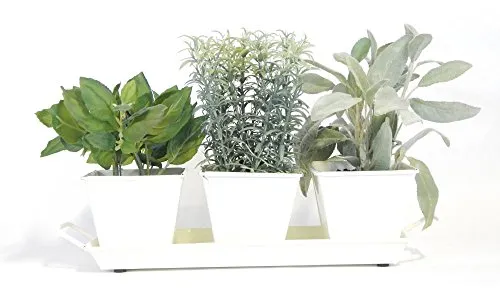 They're very easy to grow so would make a great choice for moms new to gardening. Another benefit is the fact that they can be grown inside as well as out. If she's living in an apartment or home with no yard she'll get to grown her garden that she wants and that is why an herb kit is ideal.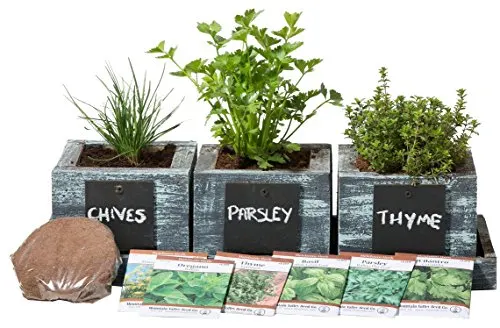 This Reclaimed Barnwood Mini Herb Garden is adorable– check out my full review of why it makes a great gift for mom.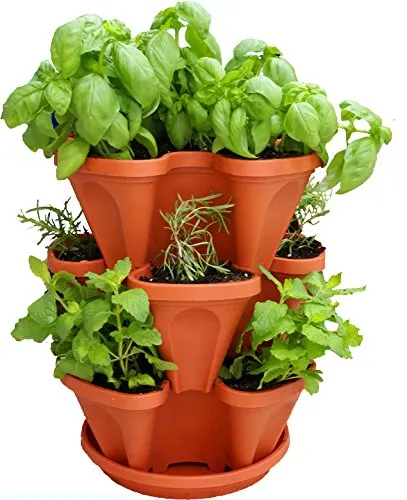 2. Gardening Books
Gardening books can be very useful, especially for the beginner – featuring plenty of tips, tricks and advice. The right book could help her understand exactly how to grow the perfect plants and flowers.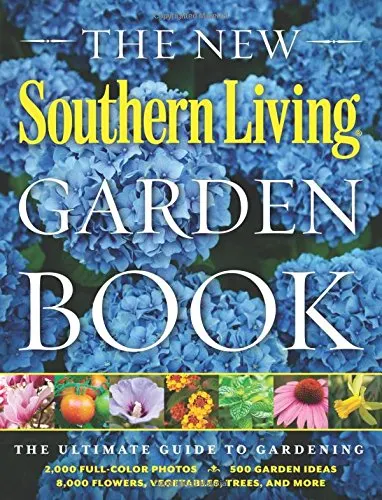 Even a more experienced gardener would benefit from a book about a subject she's passionate about. There's always something new to learn about planting techniques.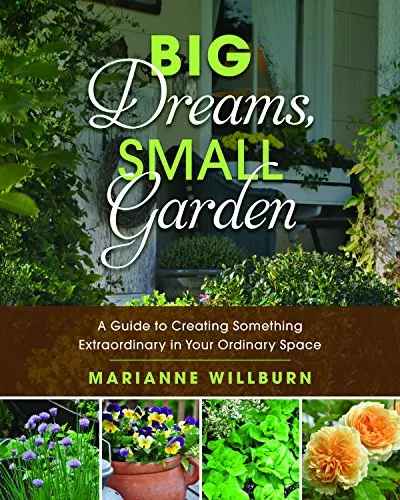 3. Gardening Accessories
There are a lot of accessories out there that can help make gardening more comfortable, as well as easier. Show her you care by giving her knee pads to help protect herself as she's tending to her garden. Or make her job easier with a brand new shovel or digging tool.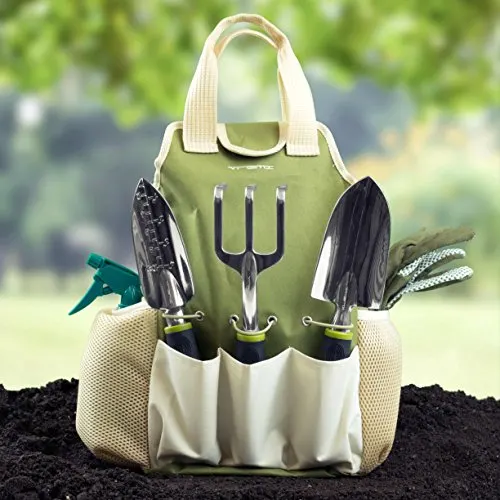 This VREMI Horticulture Helper 9 pcs Garden Tools Set makes a perfect gift for the mom that loves gardening! Check out my full review on the VREMI Horticulture Helper 9 pcs Garden Tools Set here.
4. Composter
Ok, so this might not sound like an exciting present, but it's a great idea for moms who also care about the environment. A composter helps to create high quality compost that can help her plants and flowers grow. It also reduces the amount of waste sent to landfills.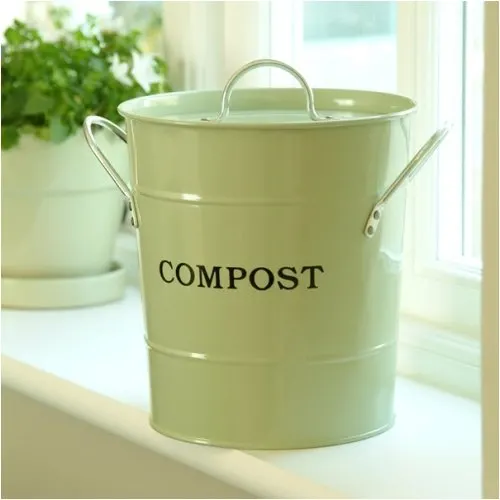 Whether you choose an indoor compost bin or an outdoor composter mom will be thrilled with a practical and environment saving gift.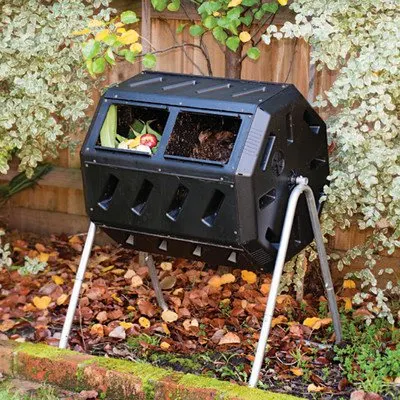 And, make sure you don't forget the compost starter compound!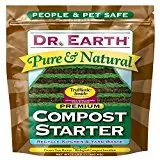 5. Gardening Clothing
If you're buying for a mother who does her best to look good at all times, why not surprise her with trendy gardening clothing? A lot of the time she'll be out in the garden during hot, summer days.
A hat can help keep her protected while providing shade from the sun. I LOVE that this one has a slit in the back for a ponytail to go through!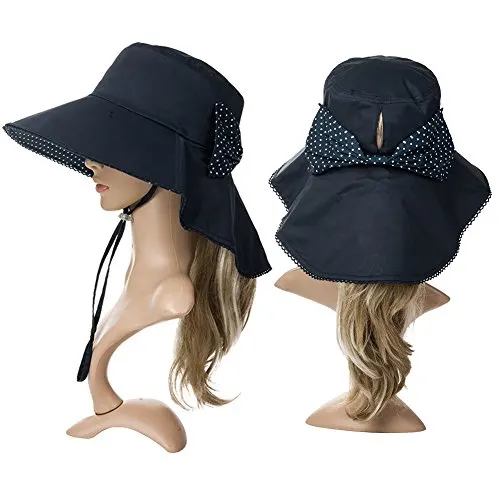 Gloves are another essential, helping to protect her hands. By giving gardening clothing you're showing you care about her well-being, her hobby and her style.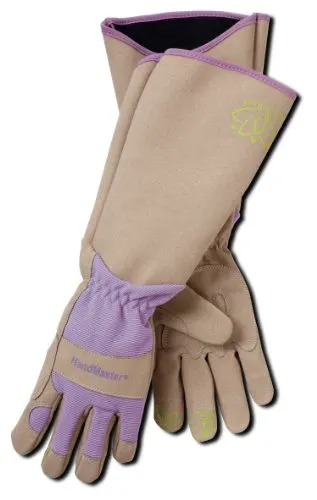 Get a fun yet practical gift for mom with these Freddy Kruggar looking gloves….they're actually really great for digging in the garden and protecting the tips of her fingers!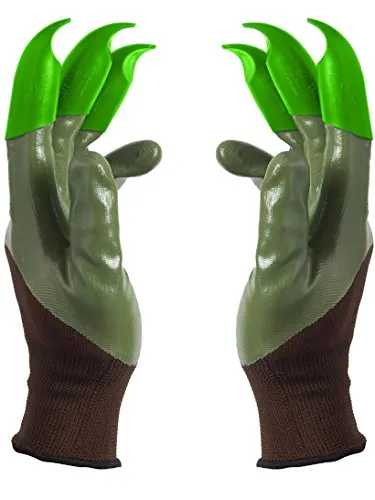 6. Garden Décor
Garden décor really helps to personalize and brighten up an outdoor space. Why not give her a beautiful Suncatcher? They come in various nature inspired designs and you could even choose a style that suits her personality.
A nice set of windchimes that create beautiful music are always a great choice. Personally I love the detail of these Chinese Chimes that have a beautiful melody.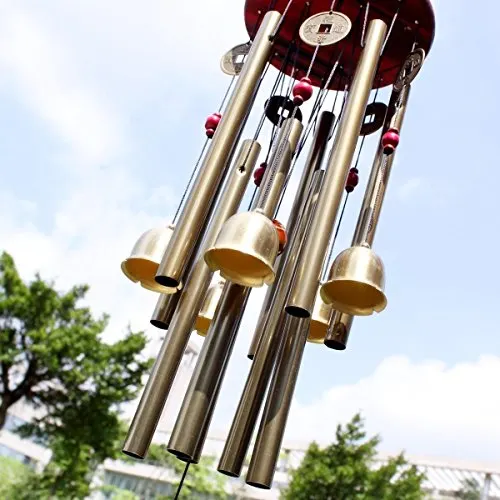 Or, if she enjoys bird watching check out my review of the Woodlink Wooden Bluebird House or choose a birdhouse that fits her style, like this hummingbird one.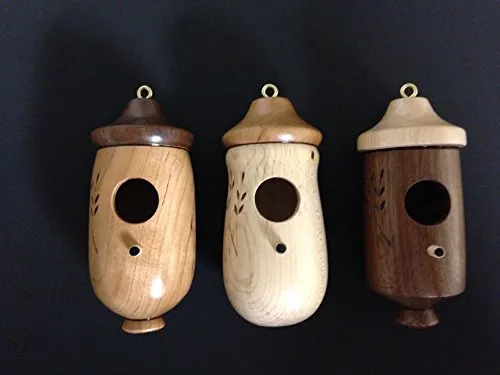 7. Seeds and Bulbs
Help to make her garden look beautiful by buying her new seeds and bulbs. This gift can also be given in connection with gardening books. You could buy specific seeds that she's never grown and then buy a book on how to grow them.
It's worth keeping in mind that there are a few factors you need to consider before buying them for her. For example, you need to make sure they are compatible with the type of soil in her garden. You'll also need to check whether they need to be grown in a greenhouse or can be grown directly in the garden. The last thing you want is to buy her something that she isn't going to be able to grow. Talk to your local garden center and ask what they recommend.
8. Hanging Baskets
Flowers are a traditional Mother's Day present, but hanging baskets can be even better. Featuring a range of colorful flowers, they add a really decorative look to the garden and last a lot longer than flowers bought from a florist.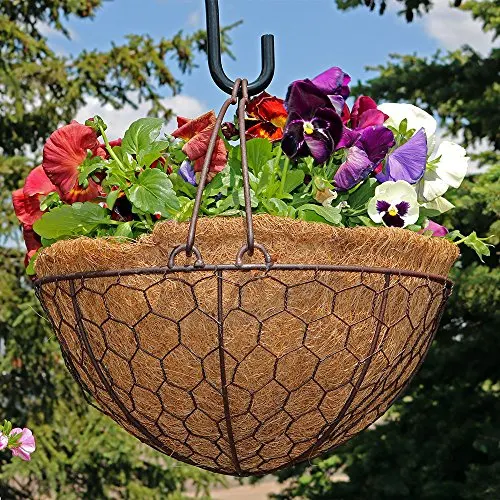 You could even create your own hanging basket if you have the right gardening skills.
9. Greenhouse
Working with a bigger budget? Splurge on her Mother's Day gift by surprising her with a greenhouse. Give her a dedicated space to grow everything from flowers to fruits and vegetables. A high quality greenhouse could turn into her pride and joy.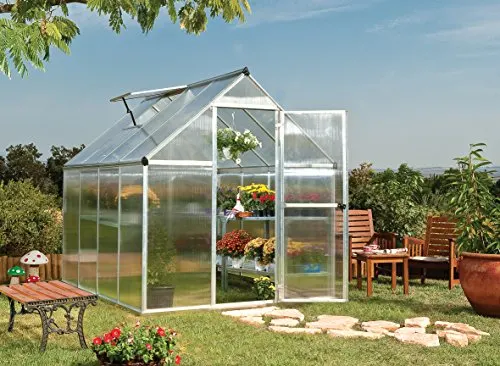 There are a lot of greenhouses out there with various features. Consider how much growing space she will need and how often she will likely use it to help you pick the right one.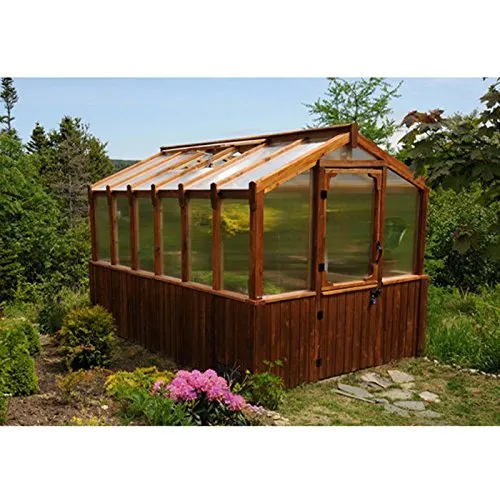 10. Storage Shed
Another more expensive, impressive item is a storage shed. If she does a great deal of working in her garden, she'll no doubt have a lot of equipment she needs to store. Help her unclutter the garden and the garage with her very own shed.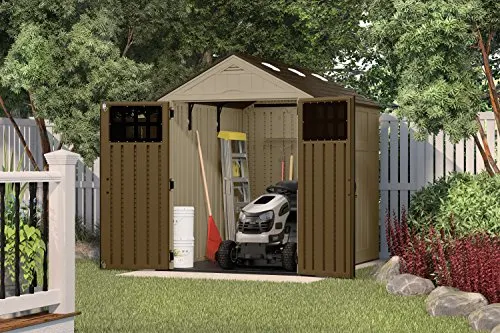 Keep a lookout for sheds that also feature a built on greenhouse. These are often referred to as potting sheds and provide both space to grow plants and flowers, as well as to store important gardening tools and equipment.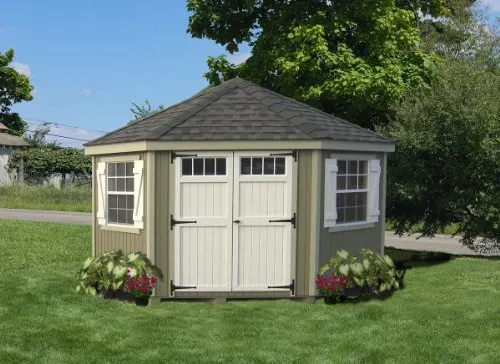 So there you have it – 10 of the Best Mother's Day Gift Ideas For Moms Who Love Gardening. As you can see, there's something for everyone on the list.
You can also choose to buy more than one item above and create a little basket that is all her garden. Surprise her with something she is passionate about this Mother's Day and show her how much you care.