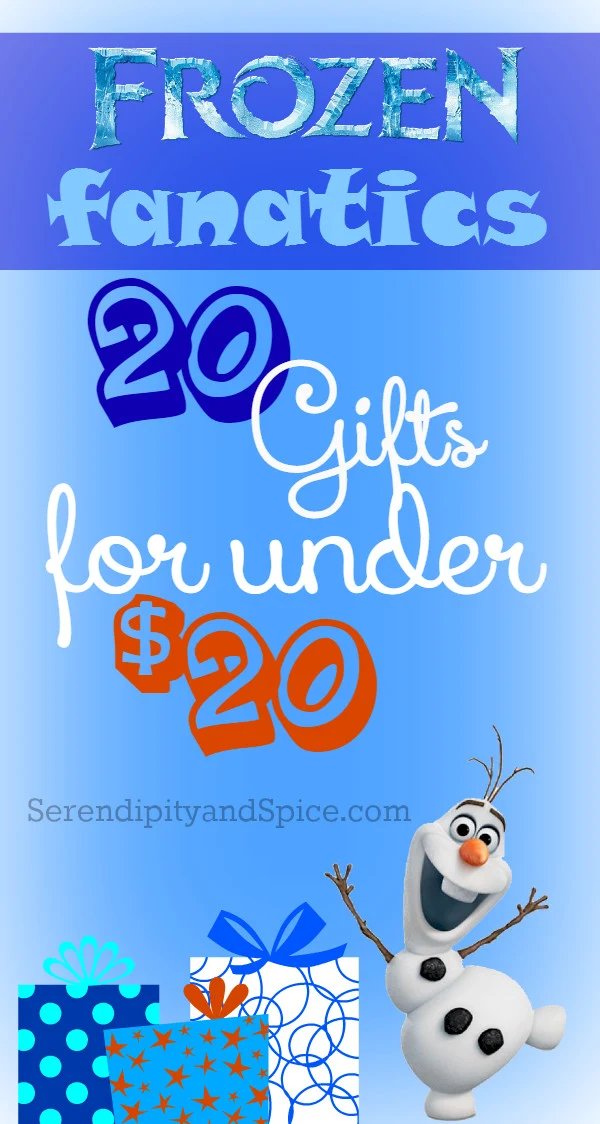 Top 20 Frozen Gifts Under $20
Get your Frozen fanatic a gift they'll melt over this year! All gifts are gender neutral.
So I'm sure if you're child is anything like mine and ALL of his friends then yours is addicted to Disney's Frozen as well. It's probably my own fault…Little Man had no idea who Anna, Elsa, Olaf, Sven, or Christoph were a year ago. No, it wasn't until Frozen was released on HBO that I decided it was time to check out what all the hoopla was about…..well….you can guess what happened next. It was as if a wave of Frozen hysteria hit Little Man like a ton of bricks! The first time we watched it we thought it was so adorable how he danced to all the songs and was completely mesmerized by the movie. It was cute the next day when he asked to watch it again. For about a week I was mesmerized as well…I even compiled this list of the BEST Let It Go Mom Parodies (you should check it out…they're all pretty hilarious!).
Then the full blown addiction hit Little Man and all was lost. He has asked EVERY day for over a month to watch "Let It Go" (what he calls Frozen) and there are many days that we do watch…especially when we went through a major heat spell then pouring rain for several weeks straight. The breaking point was a few weeks ago when Little Man insisted we ONLY listen to the Frozen soundtrack on the way to Florida. Yep, we listened to "Let It Go" "Summer" and all the others for 7 straight hours!
But I'm a sucker….and even after all of that I still indulge him with all things Frozen…especially this Christmas. But Frozen toys can get quite expensive and can be hard to find….and it's going to be even more expensive and elusive the closer we get to the Holidays. That's why I decided to put together a list of the TOP 20 Frozen gifts under $20. And, all of these gifts are gender neutral….I mean Frozen is TOTALLY NOT just for girls! Anyway, don't delay…because who knows how long these will be in stock!
Ready…
Top 20 Frozen Gifts Under $20
Little Man saw this set when we were at Disney World and he went nuts over it….although the price wasn't nearly this affordable! This is perfect for Little Man's kitchen…he's always "cooking" up yummy treats for Hubs and I.
I mean what kid doesn't LOVE having their own set of dishes?! I remember feeling so special with my very own plates, cups, bowls, etc.
The game Trouble is a blast to play with toddlers and young kids….can you imagine all the fun with the Frozen theme?
DIY No Sew Olaf Toddler Throw Blanket $10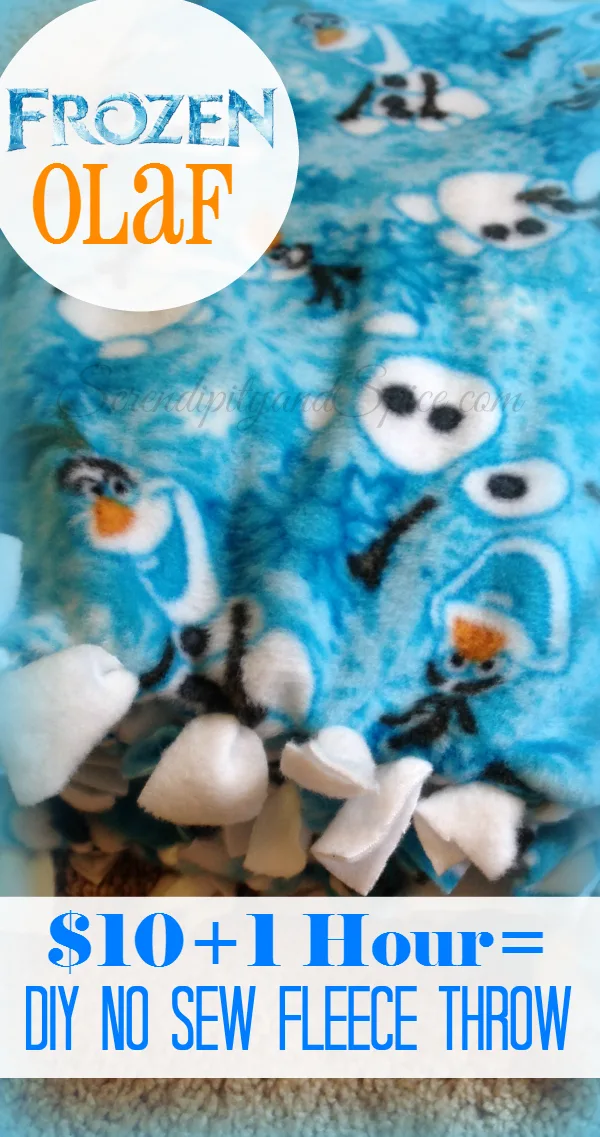 If you're feeling even the slightest bit crafty this is an awesome throw that ANYONE can make! Little Man sleeps with it EVERY night and loves that I made it especially for him!
Frozen 2 Disc Deluxe Soundtrack
Hubs and I attribute this CD to the improvement of Little Man's speech delay. Little Man had a bit of a speech delay about a year ago– we took him to a hearing specialist and a speech language pathologist to have him checked out because he just refused to talk…he preferred to use the sign language we taught him as a baby. Well, once I got this CD and started playing it in the car Little Man started singing along and now his speech has improved dramatically!
Little Man LOVES look and find books…it's like a fun little treasure hunt before bedtime!
Even though Little Man doesn't use his backpack for school he LOVES the fact that he has a backpack! He loads up toys in it to take to Nonnie's house or on vacation….and it's quite convenient for me as well…it keeps all his treasures in one place while we're away!
Join Anna, Elsa, and Olaf as they travel through twists and turns in this pop-up board game. As you move along the path will you follow the daring and optimistic Anna? Maybe you will follow Elsa, the Snow Queen with magical powers. Perhaps you will travel with the funny snowman, Olaf, who likes warm hugs. Any character you follow will lead you along an enchanted journey.
'The Sky's Awake So I'm Awake"…. Wall Decal
I swear this has become Little Man's new mantra! He'll come running in our room at the crack of dawn and jump on Hubs and me as he plays out this scene of the movie!
Talking Olaf & Sven Plush Toys (Set of 2)
Spot It, Disney Frozen Alphabet Game
Journey with Elsa and Anna to match letters and images from the enchanting cast of Frozen. Familiar characters and objects invite kids to learn, while devoted fans will be swept away into their wintry world. Between any two cards there is always one and only one, matching image. Spot it first to win!
Not that I really believe there's a child that doesn't already own the movie! If for some bizarre reason your little one doesn't have this movie….GET IT! They will LOVE it!
Kid's Fleece Frozen Throw Blanket
There you have it…my Top 20 Frozen Gifts Under $20!
What is THE toy that you're shopping for this year? Share in the comments below!
You May Also Like:
When is the BEST Time to Visit Disney World?!
Candy Free Stocking Stuffers Under $10
Santa's Library- A Holiday Tradition