I was given this great new toy to try out thanks to Sverve and Walmart, but all opinions are my own.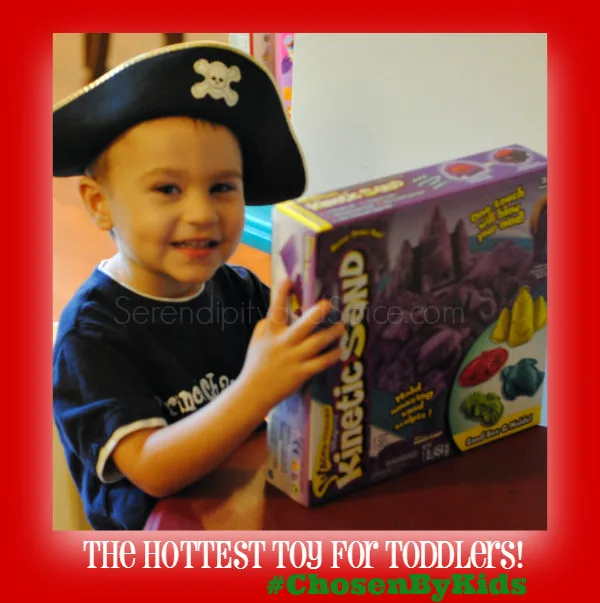 The HOTTEST Toy for Toddlers this Christmas #ChosenByKids
Toy Testing Leads to a Victory!
Last weekend we attended Walmart's Toyland event….it was a blast! They had several #ChosenByKids tables set up with the hottest toys for the Holidays and very friendly toy tester hosts. Little Man got to be a toy tester and he fell in love with the Spin Master- Kinetic Sand Box Set!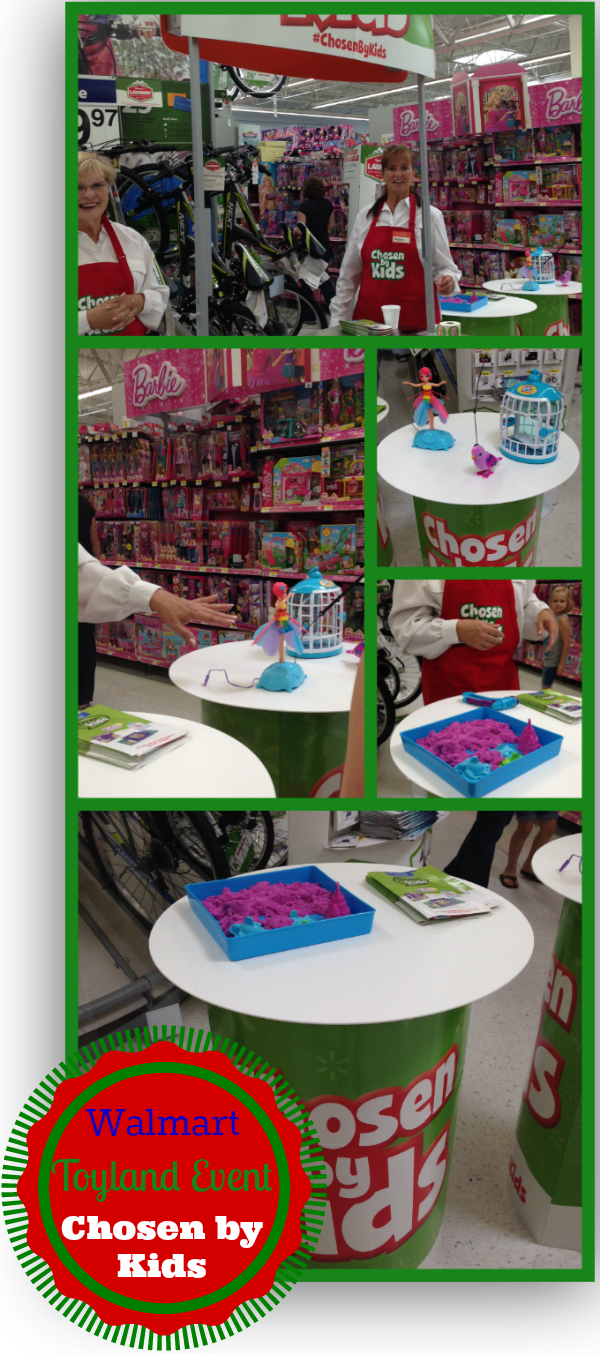 If you've never played with Kinetic Sand then you really must give it a try! It's similar to playing with the sand at the beach but not nearly as messy….the perfect gift for a toddler!
The neat thing about this kinetic sand is that it sticks to itself and not your hands like regular sand….it almost puddles off of itself and just glides right through your fingers. Little Man just turned 3 and he thought that this was the coolest stuff he's ever seen…..I'm in my 30's and I'm pretty much right there with him! I mean, I LOVE playing in the sand when we go to the beach and having the Spin Master- Kinetic Sand Box Set is like bringing a little bit of the beach home with us!
The neat thing about the Spin Master- Kinetic Sand Box Set is that it comes with every thing your child needs to get started playing and costs less than $20! Talk about scoring a FUN and AFFORDABLE Christmas gift! I swear….this stuff kept Little Man occupied and playing quietly for over an hour….MOMMY WIN!!
Some fun features about the Spin Master- Kinetic Sand Box Set:
Comes with a sand box to contain the sand.
Comes with 4 fun ocean themed molds.
Sticks to itself for easy clean-up.
Not harmful if eaten…it's even gluten free!
Never dries out.
Currently comes in purple and brown.
Easily moldable and fun for tots!
You can learn more about Spin Master- Kinetic Sand Box Set at www.wackytivities.com
Toyland Toy Tester events throughout the Holidays so make sure you swing by and check it out!
Walmart is hosting several
Up Next: