Gatlinburg, Tennessee is a great vacation destination located in the Smoky Mountains. It's the perfect season to visit Gatlinburg with kids and have a ton of family friendly fun!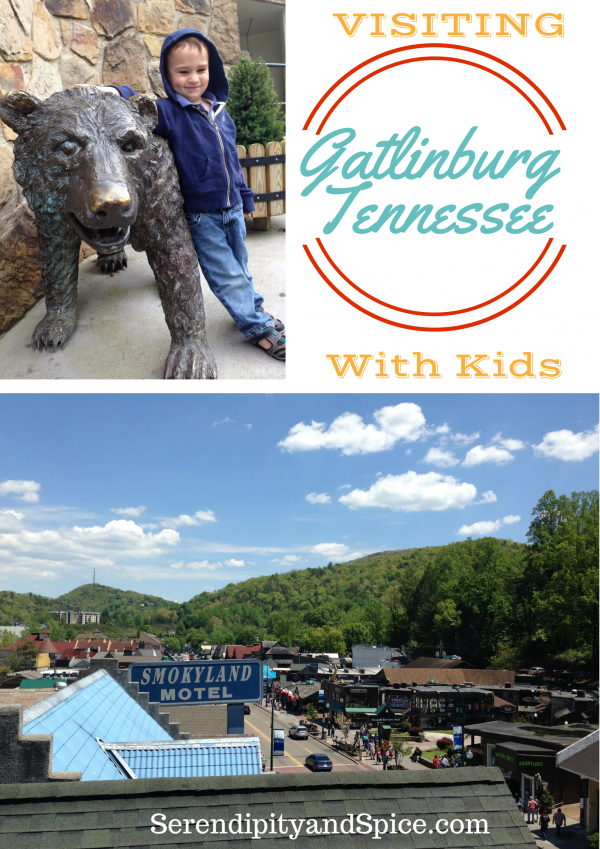 Visit Gatlinburg with Kids
A Family Fun Destination in the Smoky Mountains
Last weekend Hubs and I got to visit Gatlinburg with the kids. If you've never been to Gatlinburg, TN it's this fun little town located at the foothills of the Great Smoky Mountains. There's something fun for everyone in Gatlinburg, TN and it's a great destination when you're looking to vacation on a budget!
We stayed at The Greystone Lodge on the River also referred to as The Greystone Lodge at the Aquarium…I was a bit confused and thinking these were 2 separate hotels but they are one in the same. The hotel is undergoing a huge renovation and we loved it! We stayed in a king size room with a fireplace….YES, a fireplace….it was awesome!
The Greystone Lodge is centrally located among the attractions….it's right next door to Ripley's Aquarium and the Trolley picks up right in front of the lobby. The views from the rooms are breathtaking! You can either get a river view (which I HIGHLY recommend) or a mountain view. You can check out my full review of The Greystone Lodge over on Raising Jetsetters!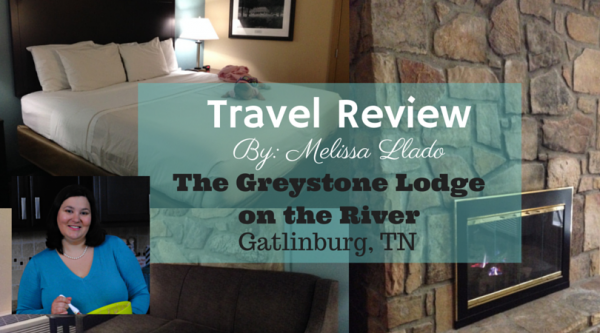 Getting around downtown Gatlinburg with kids is a breeze! We mainly walked everywhere…like I said, the Greystone Lodge is nestled right in the center of town among all of the attractions. I put Miss Jellybean in her Baby Bjorn carrier and we were happy as can be walking around seeing all of the sites. You can also ride the trolley system for just $2 all day. There are about 5 different lines that will take you all over Gatlinburg and one even goes to the neighboring town of Pigeon Forge.
One thing you'll notice about Gatlinburg is that they LOVE pancakes, Ripley's, and mini-golf!
Our first morning there we ate at Pancake Pantry. All I have to say is get there EARLY! With the kids in tow we're pretty early risers so we got there about 8:30am….when we left a little after 9am the line was out the door and down the street! People LOVE this place!! The place was so adorable…they serve coffee in little tea cups and cream comes in a little copper kettle! The menu is basically all pancakes….there's pretty much any pancake flavor your heart desires. Oh, and bring cash….they don't take credit cards!
The next morning we went to Crockett's Breakfast Camp and I'm deeming this the BEST restaurant in all of Gatlinburg….probably the BEST breakfast restaurant in all of Tennessee!! I loved this place so much that I wrote an entirely separate post about it over on Raising Jetsetters….check it out!
There are attractions galore in Gatlinburg…after 3 days of non-stop fun I'd say we only got to experience 1/10th of what all Gatlinburg has to offer! Ripley's has a huge market in Gatlinburg and all of their attractions were fabulous! I recommend getting the discount package for Ripleys to save you some moo-lah.
Ripley's Aquarium of the Smokies is one of the most beautiful aquariums that I've been to! If I wrote about how awesome this aquarium is then you would be reading a 30 page post! Instead just check out this video!

Besides the aquarium there's Ripley's Believe It or Not Odditorium and Ripley's Guiness Book of Records Museum….both of these are a MUST DO if you have young kids! I absolutely LOVED how both of these places mixed educational information with hands on fun. As you go through the exhibits you get to learn about fun facts and information that incompasses more than just the display…they give a bit of history. But, you also get to try your hand at different things…which is great for youngsters that want to touch EVERY thing!
The Amazing Mirror Maze (another Ripley attraction) was one of Little Man's absolute FAVORITE attractions! He loved it so much that we did it twice! Your ticket is good for all day so you can go back and do it again as many times as you like. He loved trying to lead us through the tricky maze….the infinity room freaked him out a little because his senses were overwhelmed but he loved the rest and kept begging to go back all weekend!
Hubs' favorite attraction was The Hollywood Stars Cars tour (here's a more in depth review). At first this place looks super tiny but once you get upstairs it goes on and on! The cars ranged from the Beverly Hillbillies' old station wagon with Granny on the roof to the Flintstones mobile that you can sit in to the most recent Avengers' Hummer. There were at least 20-30 vehicles throughout this museum and each was in it's own themed area with other memorabilia.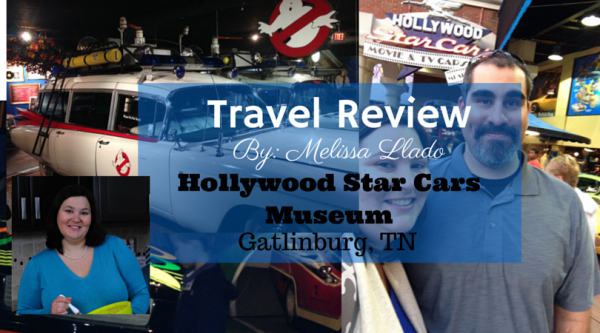 My favorite attraction wasn't an attraction per se but all of the candy shops throughout town! I know…..I have a huge sweet tooth! But these candy shops aren't just candy shops….you get to watch them actually make the candy…and you can find candy that you can't find anywhere else! Have you ever tried dark chocolate covered honeycomb? It's AMAZING!
We didn't even get a chance to check out all of the wonderful parks and outdoor activities that encompass the Great Smoky Mountains! Next time I would love to go hiking and check out some of the nature trails or take a rafting ride down the river.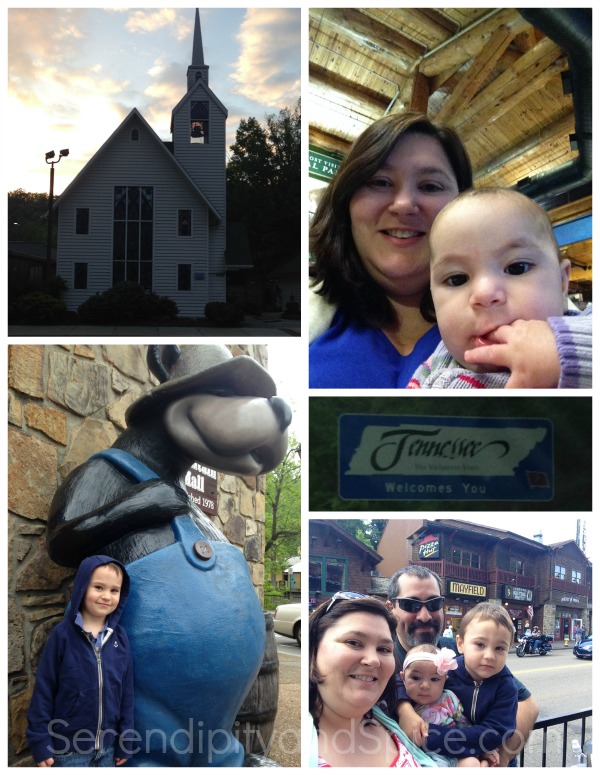 Make sure you visit me over at Raising Jetsetters and follow along on YouTube as I share more reviews about our trip to Gatlinburg with kids. I'll also be sharing my TOP vacation spots with kids for the summer over there! Hint- Gatlinburg is definitely on that list! 😉
Have you ever visited Gatlinburg, TN? Tell me what you would love to do there in the comments below.