Disclaimer: I was provided complimentary tickets to facilitate this review. As always all opinions are my own and 100% true.
Join Big Bird, Elmo, Grover, and the rest of the gang as they meet a new friend during this Sesame Street LIVE show.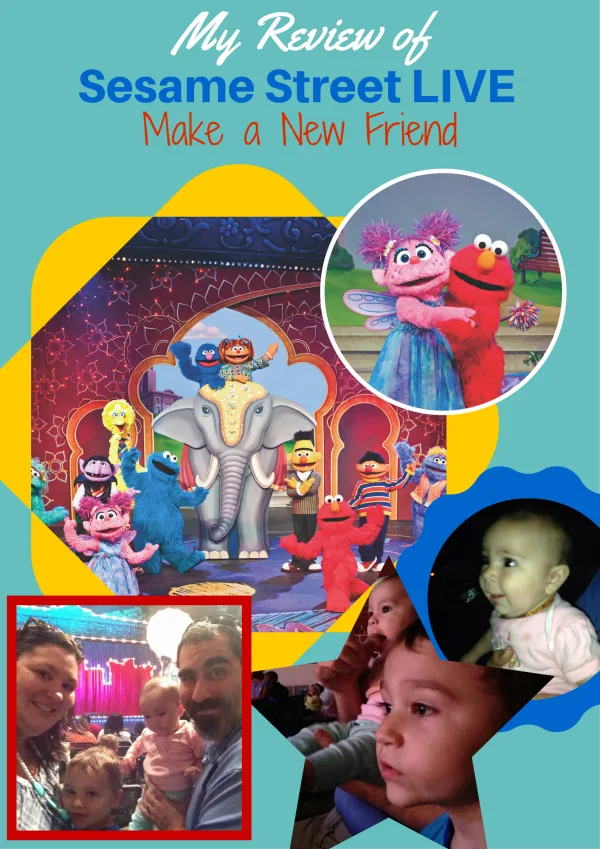 Sesame Street LIVE Review
Last night Hubs, Little Man (3), Miss Jellybean (5 months), and I went to go see Sesame Street Live: Make a New Friend.
If you have young kids and Sesame Street Live comes to your area it's definitely a show you don't want to miss! It was fun for the kids and adults too!
If you're in the Gold Circle Level you get up close and personal with the characters! The entire show is highly interactive. The kids are encouraged to get up and dance while the Sesame Street gang makes several trips off the stage and into the audience to dance, sing, high five, and hug!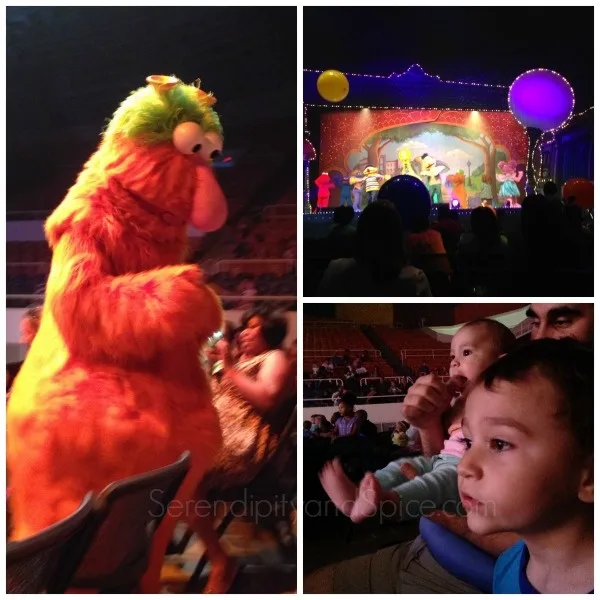 I wasn't sure how Miss Jellybean would do with being so young but I think she had more fun than anyone there!! From the time the show started until the very end she was completely mesmerized and wore herself out laughing and bouncing.

Little Man just can't stop talking about how much fun he had!
The show is even fun for adults. It conjures up classic childhood memories while incorporating contemporary music and effects.
The stage sets were amazing! I must say, my favorite was when we were transported to India. The set was a nighttime scene with sparkling stars and the Taj Mahal in the background…it was a beautiful!
The music was fantastic! There were the classics like the Sesame Street theme song but there were new songs set to contemporary melodies…the best had to be the dance off among the characters that was set to the melody of The Moves Like Jaggar but instead it was changed to The Moves Like (insert each characters' name). This made the show quite entertaining for adults as well as the kids.
Sesame Street Live: Make a New Friend was a fantastic production that I definitely recommend! Seeing the joy on your child's face is worth it's weight in gold!!