VREMI Horticulture Helper 9 pcs Garden Tools Set makes a wonderful gift for any gardening lover.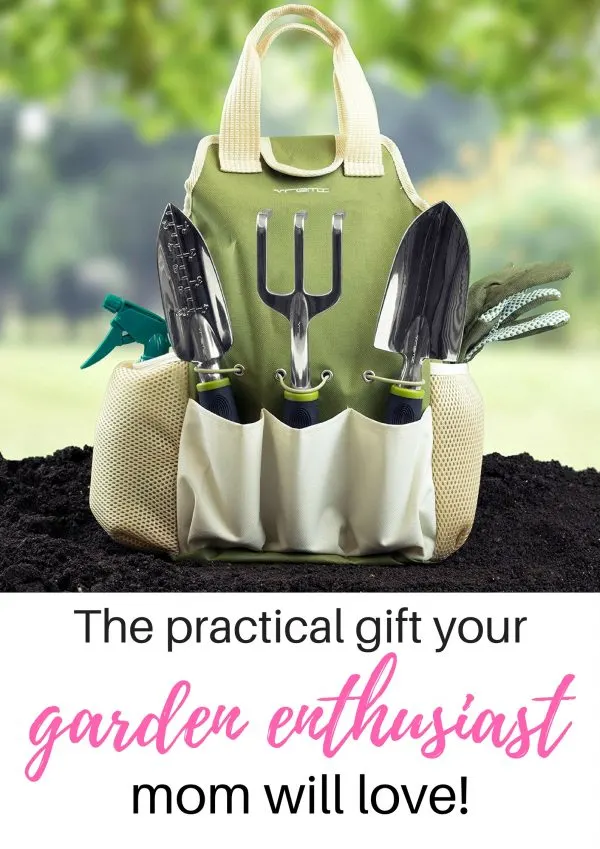 VREMI Horticulture Helper 9 pcs Garden Tools Set
The perfect gift for any mom who loves spending time in the garden!
Has your mom always wanted to start a small garden? Or maybe she has one, but you keep hearing her say that she needs to buy some more gardening tools. This Mother's Day help her get the tools that she needs with VREMI Horticulture Helper 9 pcs Garden Tools Set.
Everything she'll need to get her garden beautiful. This practical tool set is sure to be very much appreciated this Mother's Day.
Constructed with strong cast-aluminum style heads, these tools are sturdy and durable enough to take on a wide range of gardening jobs. The manufacturer has also made them small enough to be used with potted plants too. So whatever type of gardening she does, these tools will really help make her job easier and cleaner.
The kit contains a spade, planter, trowel, rake, weeder, pruning shears, heavy cotton gloves, carrier and a spray bottle. The addition of the gloves and carrier will help to protect her hands and store the tools in a convenient, easy to reach location.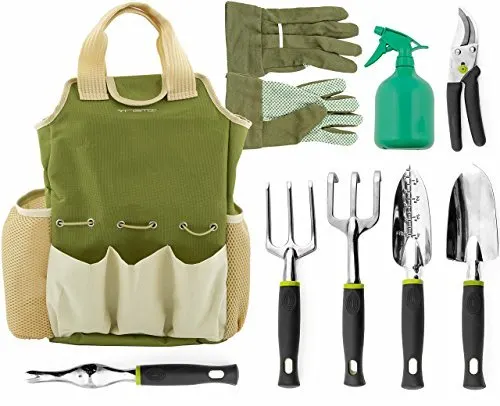 While they are very much designed with heavy duty use in mind, VREMI have ensured each of the tools is comfortable to use. They have done this via soft-grip, ergonomically designed handles. So she won't have to worry about getting sore hands, even if using them for long periods of time.
The tools also come with holes at the top so they can easily be hung onto the wall when not in use. So if she doesn't want to use the carrier to store them, she has the option to hang them in the shed or a storage cupboard.
The soft cotton gloves provided come in a medium size, suitable for most women's hands. Despite being really comfortable to wear, they are also created to be long-lasting. So you can be sure they're going to last for years no matter what gardening jobs she uses them for.
Perhaps the best thing about this tool kit is that it comes with some tools that aren't commonly found in other kits. This makes it a unique purchase. It also comes with a space at the side of the carrier to fit a water bottle. This is a great additional feature as it helps her to stay hydrated as she gardens in hot weather.
If she is new to gardening, this gift could also be combined with an herb growing kit if you're looking to spend a little more.
Overall the VERMI Horticulture Helper 9 Pcs Garden Tools Set is an excellent thoughtful gift that she's going to get many years use out of. They're some of the highest quality gardening tools on the market, boasting a comfortable yet sturdy design.
Other fun gifts for your gardening mom:
CobraCo Two Tiered Garden Cart FC100 Review
Reclaimed Barnwood Mini Herb Garden
Gifts For Someone Who Has Everything