Happy National Watermelon Day! These watermelon recipes will have you enjoying this sweet and healthy fruit in no time!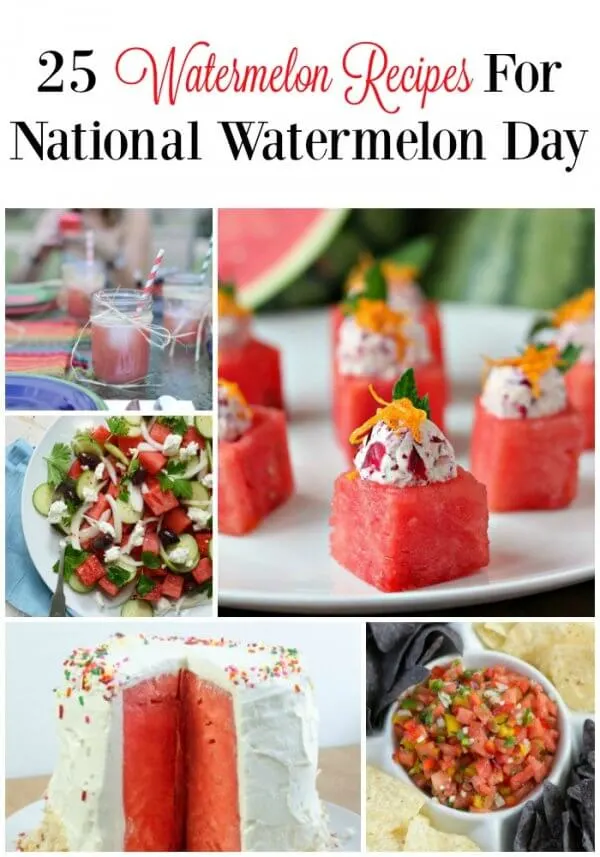 Watermelon Recipes
Celebrate National Watermelon Day on August 3!
You know I'm a total watermelon addict during the summer! It's so sweet and juicy…watermelon seriously makes the perfect dessert on hot summer days. A few weeks ago I shared with you how to pick a perfect watermelon and all of the health benefits of eating watermelon….now it's time to share some delicious watermelon recipes!
Enjoy everything from ice cold treats and watermelon flavored drinks to delicious appetizers and more. I love how versatile watermelon is! You can mix it in a salad for a savory meal or add it to ice cream as a delicious dessert or even mix it in water for a refreshing drink. Here are the BEST watermelon recipes found on Pinterest….go ahead and give them a try! Click through the slide show to see all of the delicious recipes!