Roasted White Peaches with Honey and Vanilla Ice Cream is the perfect dessert to celebrate National Ice Cream Month!
Roasted White Peaches with Honey and Vanilla Ice Cream
A Delicious and Simple Dessert for Late Summer!
Summer is in full swing and boy is it HOT!!! We've traded our heavy winter clothes for shorts, tank tops, bathing suits, and flip flops.
In the south we've hit record highs over the last month and the heat index is soaring. The kids and I have been visiting our local parks, hiking around our neighborhood, swimming, and enjoying time outside all while trying to stay cool! One our favorite ways to cool down is with ice cream!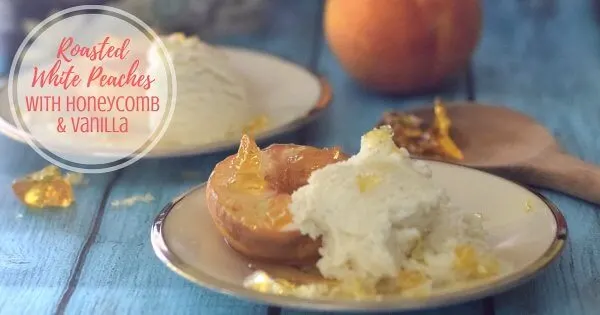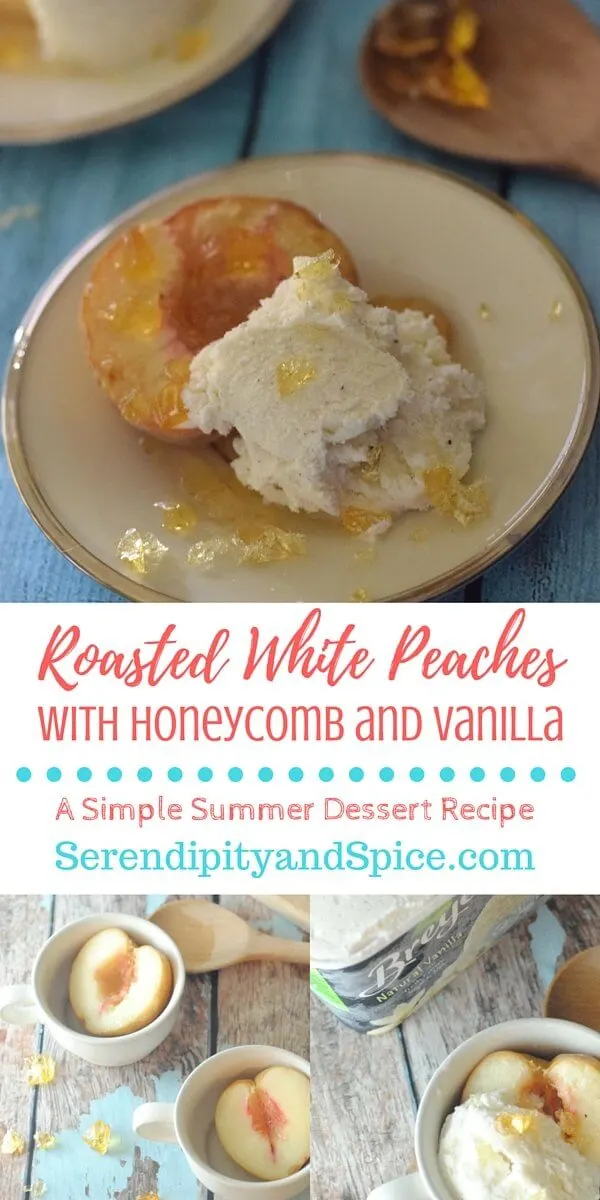 Yield:

8
Roasted White Peaches with Honeycomb and Vanilla
A simple dessert that's perfect for a late summer treat.
Ingredients
1 lemon, zested
4 ripe but firm white peaches, halved, pitted
1/3 cup honey
4 cups Vanilla Ice Cream
Instructions
Preheat oven to 425°F.
Arrange peaches, cut side up, in a 13x9-inch baking dish.
Pour 2/3 cup water into dish.
Drizzle honey over peaches.
Roast peaches for 25 to 30 minutes, or until peaches are slightly softened and have released their juices.
Place peach halves in a bowl and top with 1/2 cup vanilla ice cream.
Sprinkle with honeycomb if desired.
The sweltering heat hasn't been enough to keep us shut up indoors though– but we have spent a large majority of our time at the pool trying to stay cool.
After all, what's better than spending the summer splashing around in the water?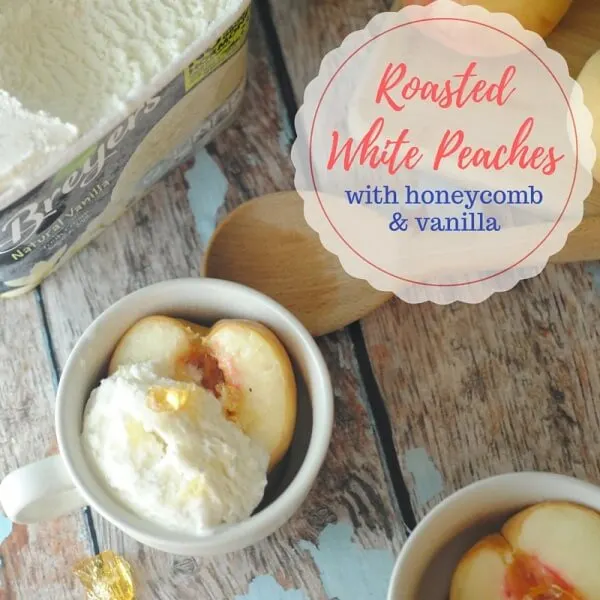 I made this delicious dessert for our pool party this weekend and everyone raved about the amazing flavors! It's oh so simple to make and your friends will be raving for the recipe!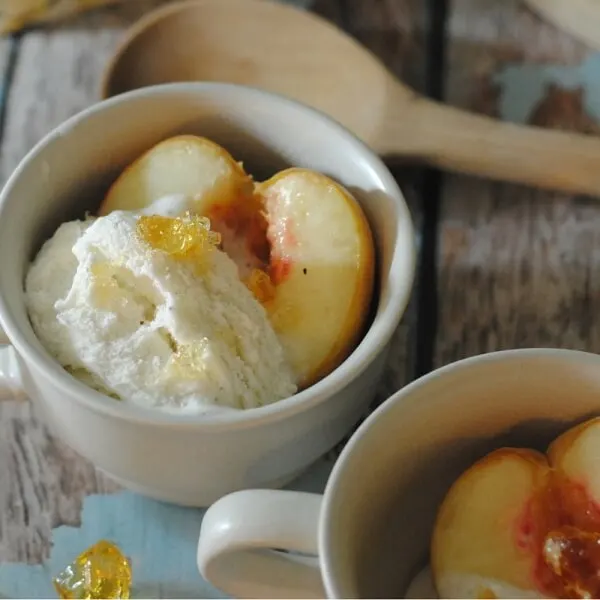 3.3.3070
Do you have a favorite summer time dessert recipe? Share in the comments below!
You May Also Like:
Toasted Almond and Vanilla Arancini Recipe
Peach Bread Pudding Recipe with Croissants
Cookies and Cream Popcorn Recipe