Adult coloring books are all the rage right now!  Download this adult coloring page free printable to get started coloring today!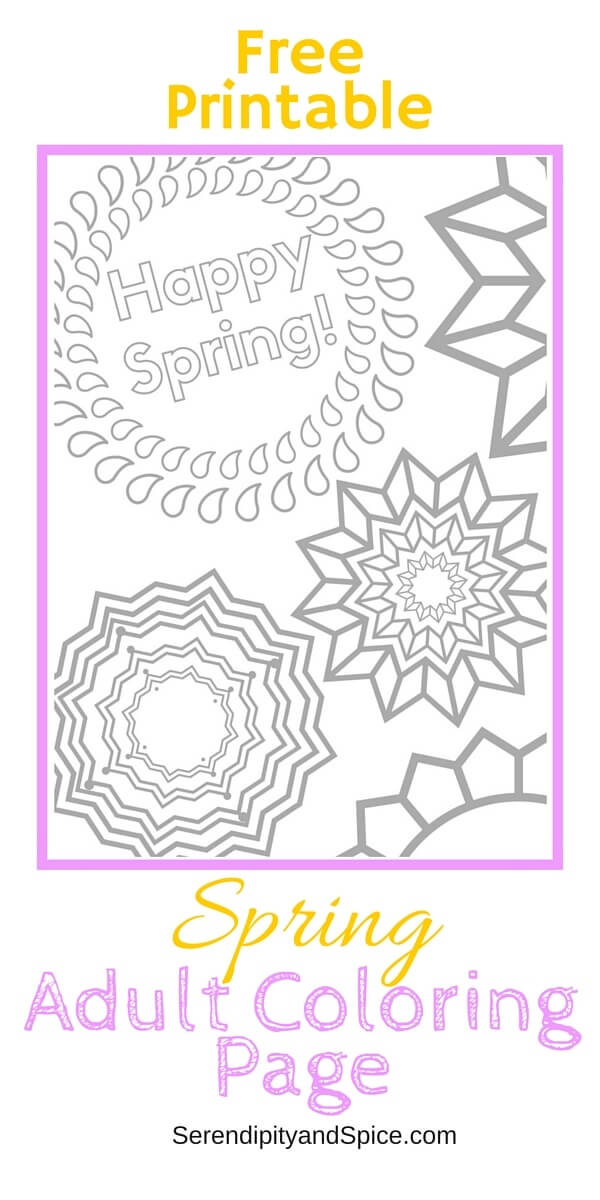 Adult Coloring Page Free Printable
Happy Spring Coloring Page for Adults
I love coloring!  It's just so relaxing and really lets my mind rest….even coloring with the kids is fun and relaxing!  I'll give each of the kids a coloring book while I grab my own and we'll just sit and color for awhile– it's so peaceful!
So here's a fun Spring inspired coloring page that you download and print right now to start your coloring journey!
Click to Download Coloring Sheet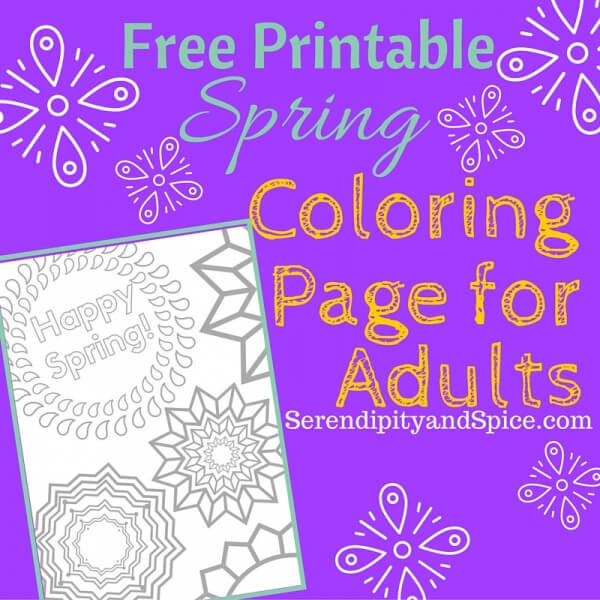 If you like coloring as much as I do then check out some of my favorite adult coloring books below….all of them are under $10 and the pictures are so pretty!
Thrive Market
- It's like the Costco of organics...this is where I get all of my sugar, flour, baking supplies, kids snacks, etc.
Zaycon Foods
- This is where I buy most of my meat products in bulk.  The quality is amazing and the prices just can't be beat!  I mean, $1.89 a pound for boneless all-natural chicken breasts!!  It is bulk but you can always split with a friend or make up a bunch of freezer meals like I do!