This Caramel Apple Bread Recipe is a fall favorite!  A little bit sweet a little bit savory…absolutely delicious Caramel Apple Bread Recipe that's perfect for making with the kids!
Caramel Apple Bread Recipe
A Delicious & Nutritious Treat to Make with the Kids!
So I'm on a total apple kick right now….I really think it's this beautiful fall weather that we've been having lately!  Yesterday I shared the Baked Apple Roses recipe that I made for my sister's bridal shower and today I'm sharing this delicious Caramel Apple Bread Recipe.  It's the perfect blend of delicious fall flavors and is a blast to make with the kids!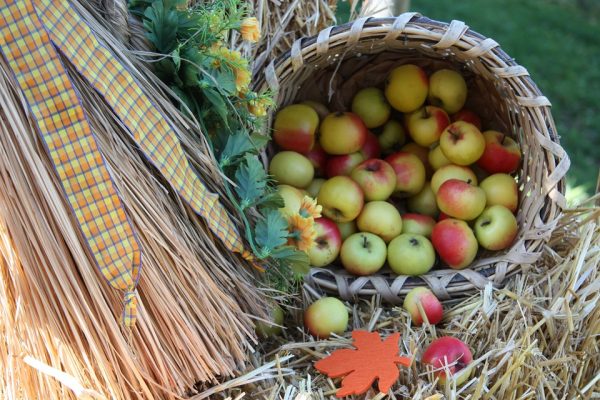 Every year we go apple picking and have an amazing time.  There's this apple orchard called Sky Top Orchard in Flat Rock, NC which is about 2 hours away from us.  It's an all day affair to go apple picking but I love that it's way up in the mountains and the views are just breathtaking!  Plus, it makes for a really inexpensive fun day out!  At Sky Top they just charge for the apples you pick and their prices are cheaper than the grocery store!  Can you believe you get a day of fun AND apples for around $1 a pound!  Because, you know, they have more than just picking apples to do there!
They have a fun play area for the kids.  The BEST apple fritters I've ever tasted.  Tons of varieties of apples, trails to walk through, animals to see, and so much more.  No, I haven't been paid to write about them….I just really love visiting Sky Top Orchard!
Anyway, one reason I love this caramel apple bread recipe so much is that the kids can help with making it and we can have a farm to table learning experience with this recipe.  It's always great when you can merge education and yummy goodies. 🙂
When we go out to the orchard to pick the apples Little Man and I talk about how the farmers plant the trees and how they grow and produce apples.  We'll talk about how delicious apples are and how good they are for our bodies….then we talk about all of the delicious food we're going to make with the apples.
By doing this you're not only talking your little one through the steps of where our food comes from but they are getting to experience it and that makes it so much more fun!  Whenever we go apple picking we make sure that we buy enough apples to make homemade apple sauce, this caramel apple bread recipe, grandma's easy apple crisp recipe, and our newest favorite the baked apple roses recipe.  There are so many delicious apple recipes to make with kids….I've compiled a pretty yummy list.
Now on with this delicious Caramel Apple Bread Recipe!
Do you have any favorite apple recipes? Share in the comments below!
You may also like:
Candy Corn Fall Popcorn Recipe
Delicious & Nutritious Polenta Recipes
Chicken and Apple Baked Polenta Recipe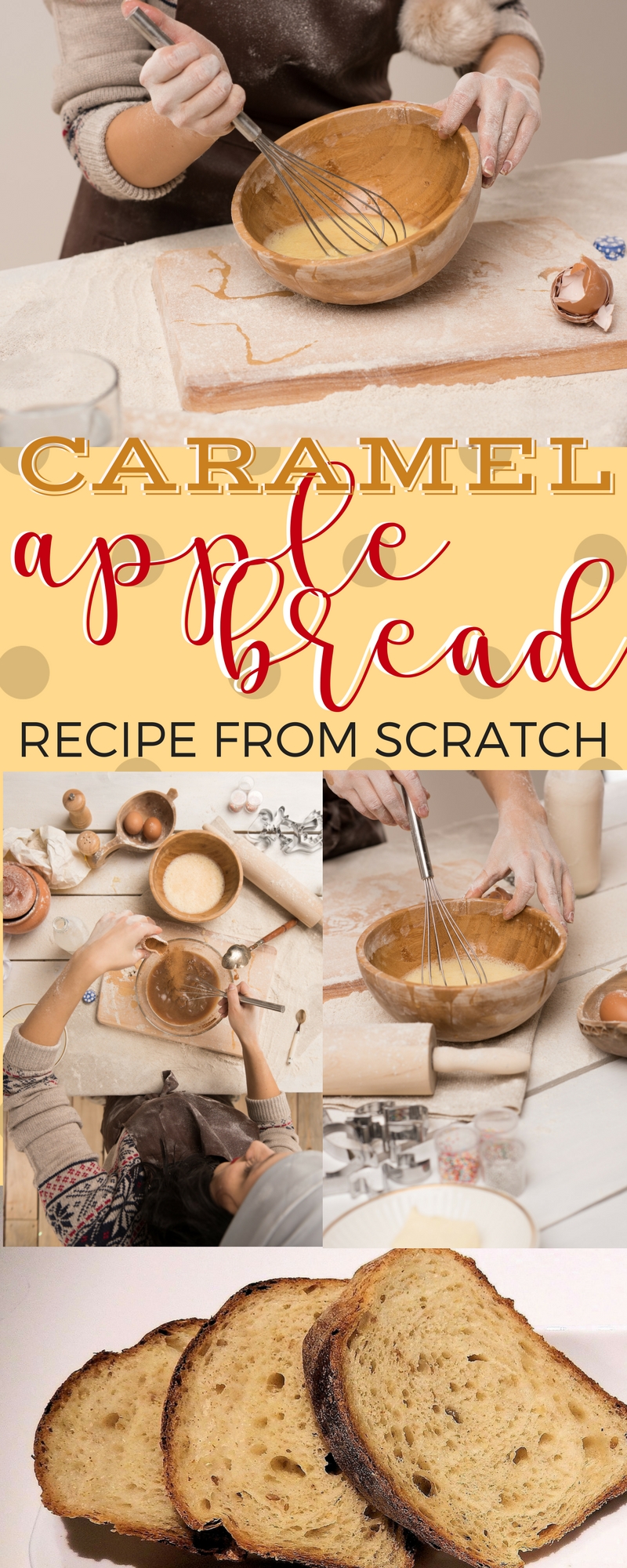 Thrive Market
- It's like the Costco of organics...this is where I get all of my sugar, flour, baking supplies, kids snacks, etc.
Zaycon Foods
- This is where I buy most of my meat products in bulk.  The quality is amazing and the prices just can't be beat!  I mean, $1.89 a pound for boneless all-natural chicken breasts!!  It is bulk but you can always split with a friend or make up a bunch of freezer meals like I do!