This Chocolate Peppermint Cookies Recipe is a favorite dessert recipe that the whole family loves!
The product, information, and gift card have been provided by the makers of In The Raw® so that I could try the product and share my thoughts and information about Stevia In The Raw®. The opinions expressed in this post are my own and do not reflect the opinions of the makers of In The Raw® sweeteners.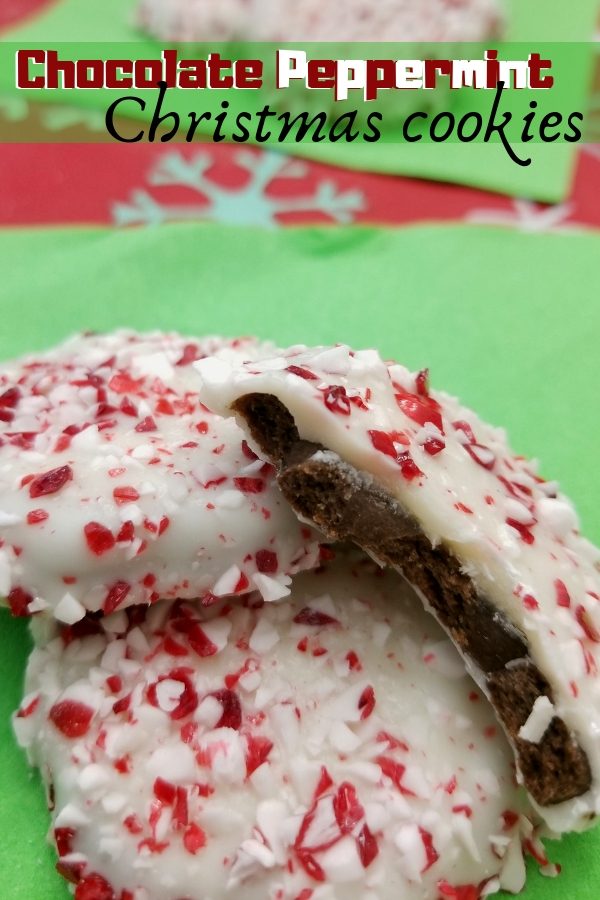 Chocolate Peppermint Cookies Recipe
A delicious and easy dessert for the holidays!
There's something about chocolate and peppermint that just screams the holidays to me! I love love love these cookies because they combine the delicious goodness of chocolate with the fresh winter taste of candy canes…my kids refer to these as the Candy Cane Cookies…and I must say they are always a hit when I take them to Christmas parties!
With Christmas coming next week we have been in sweets overload!
Don't get me wrong…I love all of the delicious goodies this time of year…but I'm not a big fan of all the extra calories my family is consuming…specifically, all the sugar the kids are downing every day.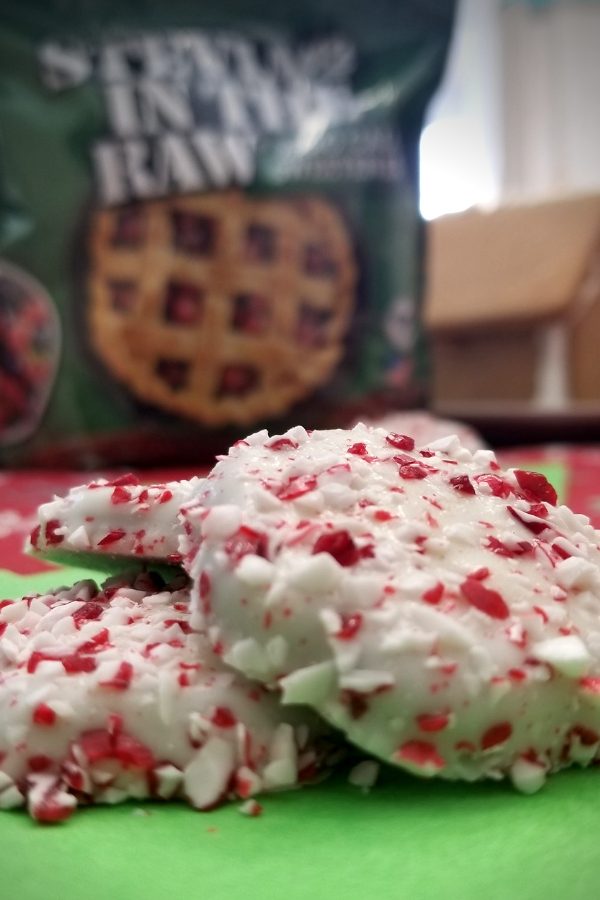 That's why I try to swap out sugar for Stevia In The Raw® when I'm baking goodies. Stevia In The Raw® is a no-calorie sweetener made from the leaves of the stevia plant. And best of all, the Stevia In The Raw® Bakers Bag has a conversion rate of 1:1. Which means when one of my recipes calls for sugar I can simply switch it out with the same amount of Stevia In The Raw® knowing that the sweetness will stay the same.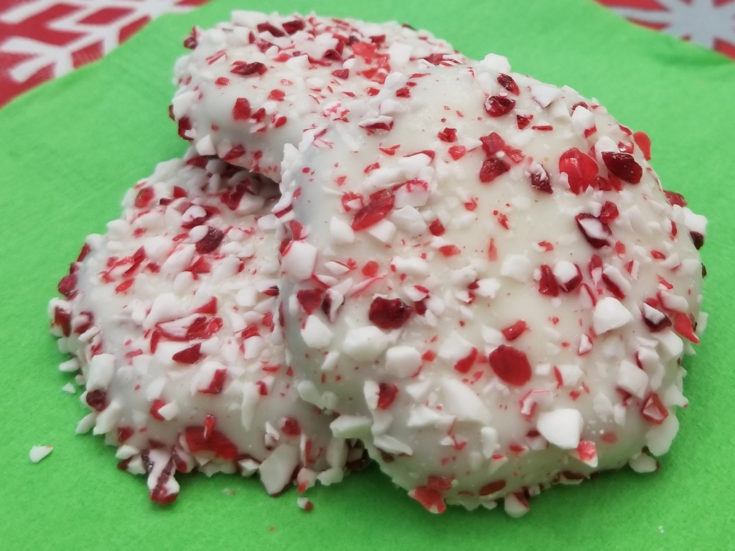 Chocolate Peppermint Cookies Recipe
Ingredients
1 Cup of Butter (melted)
1 1/2 Cups Stevia In The Raw®
2 Eggs
1 TSP Vanilla Extract
3/4 Cup Cocoa Powder
2 Cups Flour
2 Cups White Chocolate Melts
1 Cup Crushed Candy Canes
Instructions
Preheat oven to 350 degrees.
Mix together butter, vanilla, and Stevia In The Raw® until creamy.
Add in Eggs and combine thoroughly.
Slowly mix in cocoa powder.
Blend in flour 1/2 cup at a time.
Drop cookies on baking sheet with 2 inches of space between each cookie drop.
Bake at 350 degrees for 10-12 minutes or cooked through.
Let cookies cool completely.
Melt white chocolate according to package instructions.
Dip cookies in white chocolate.
Sprinkle heavily with crushed candy canes.
Let dry completely before serving.
Do you do much holiday baking? What's your favorite treat to make during this season of sweets and treats?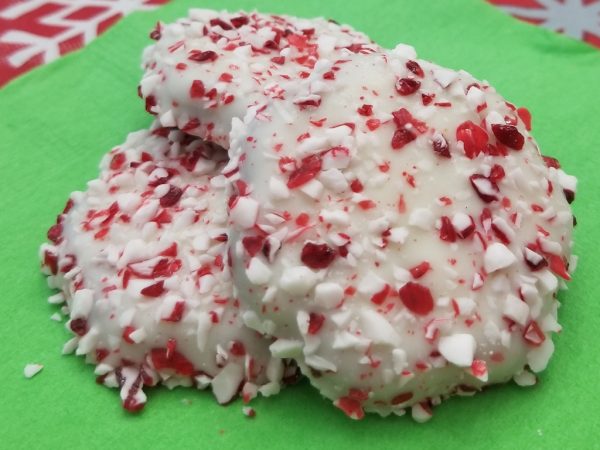 For more delicious recipes using Stevia In The Raw® check out these yummy dishes:
Holiday Recipes: