This site contains affiliate links, 3rd party ads, and sponsored content. For more information please read our Disclosure Policy. As always, I only recommend products or services I personally use and love!
This Espresso Pumpkin Spice Cookies Recipe is a total crowd pleaser!  If you like coffee, chocolate, and pumpkin spice then you'll love these Espresso Pumpkin Spice Cookies!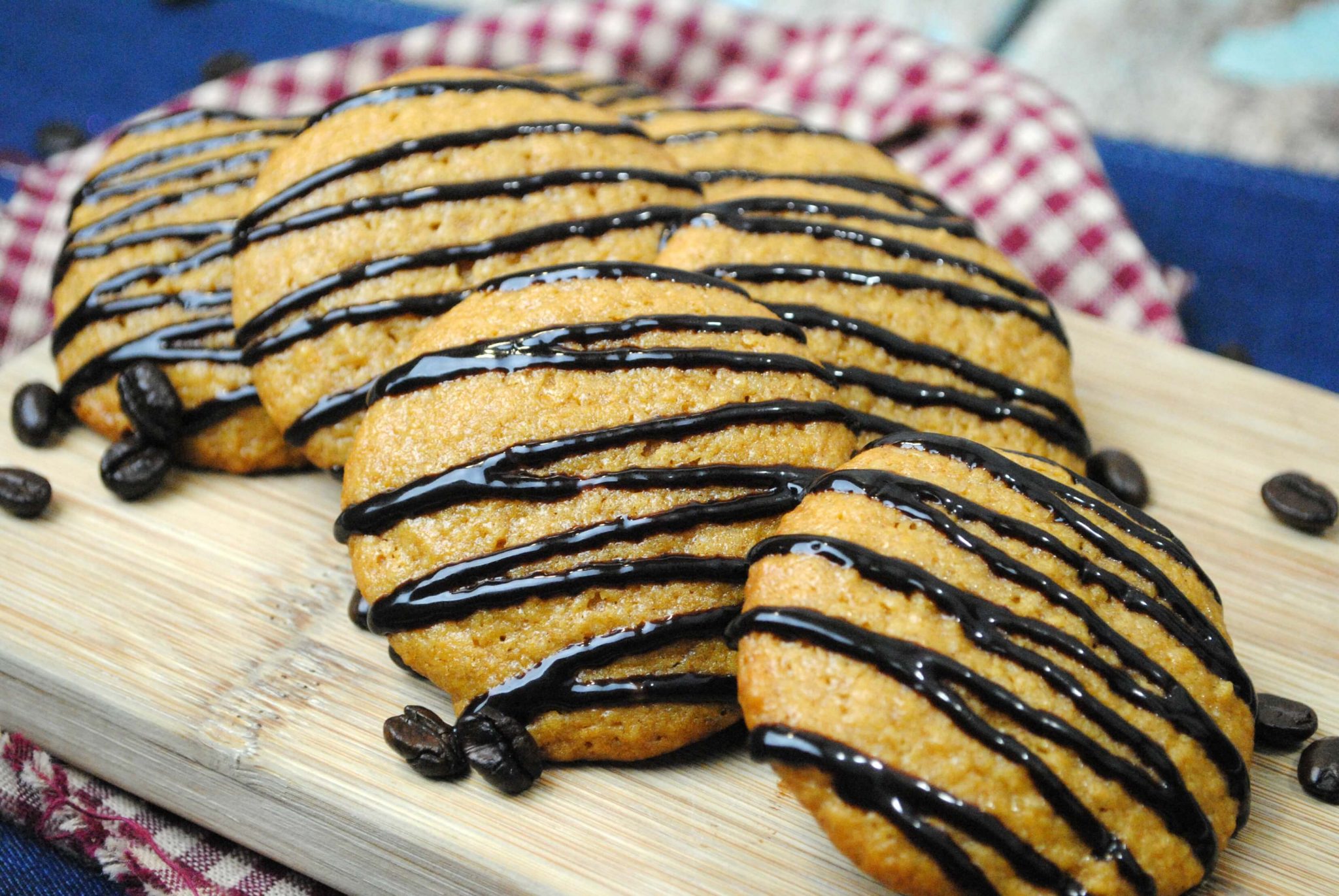 Espresso Pumpkin Spice Cookies Recipe
Chocolate, Espresso, Pumpkin Spice, and Everything Nice!!
Fall is in the air…which means pumpkin spice is in our drinks, our pastries, and now our cookies too!  There's nothing better than a little chocolate, a little coffee, and a whole lot of pumpkin spice…especially in these cookies.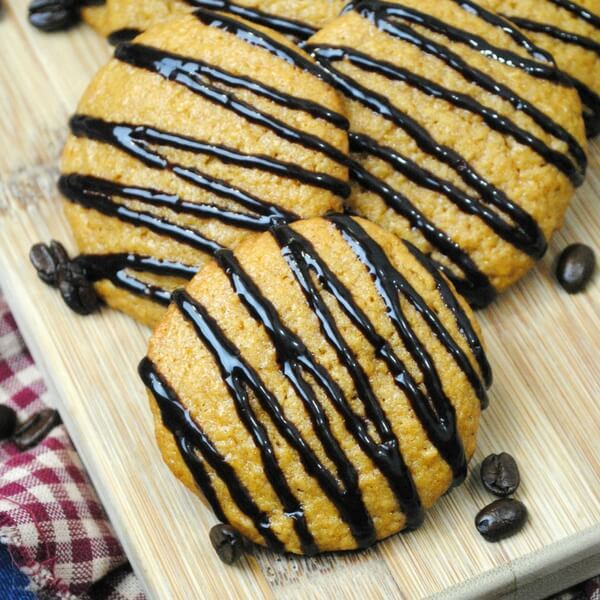 If you bake a lot of cookies I recommend grabbing one of these baking mats— they make clean up a breeze and you don't have to constantly buy parchment paper.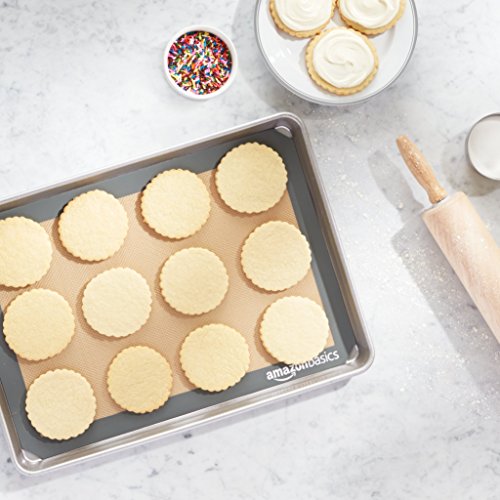 Espresso Pumpkin Spice Cookies Recipe
Ingredients
1 C sugar
2 TBSP molasses
6 TBSP pumpkin puree ( use only pumpkin puree)
½ C shortening (not butter)
1 egg. Room temp
2 tsp baking soda
2 ¼ flour
2 tsp instant dark roasted instant coffee
2 tsp pumpkin pie spice
½ tsp cinnamon
1 tsp salt
1 jar Ghirardelli hot fudge sauce
Whole coffee beans
Instructions
Pre-heat oven to 375 degrees.
Line your cookie sheet with parchment paper.
Add the sugar, molasses, pumpkin puree and shortening in a bowl stirring after each addition.
Now whisk in the egg.
In another bowl add in the dry ingredients flour, instant coffee, pumpkin pie spice, cinnamon, salt and baking soda stir until all ingredients are well blended.
Slowly scoop in a small amount of the dry ingredients into the wet ingredients. Mix after each addition.
Using a small ice cream scoop to make your batter into balls placing each one on the lined cookie sheet.
Bake your cookies for 7-8 minutes or until they appear puffy and slightly undercooked.
Allow them to cool on the cookie sheet before moving them to a wire rack for the chocolate drizzle.
Place a cup of the fudge sauce into the microwave for 5-10 seconds for it to melt.
Using a teaspoon begin to drizzle the melted chocolate sauce over each cookie.
Garnish each coffee with a coffee beam.
(Your cookies will harden as they cool)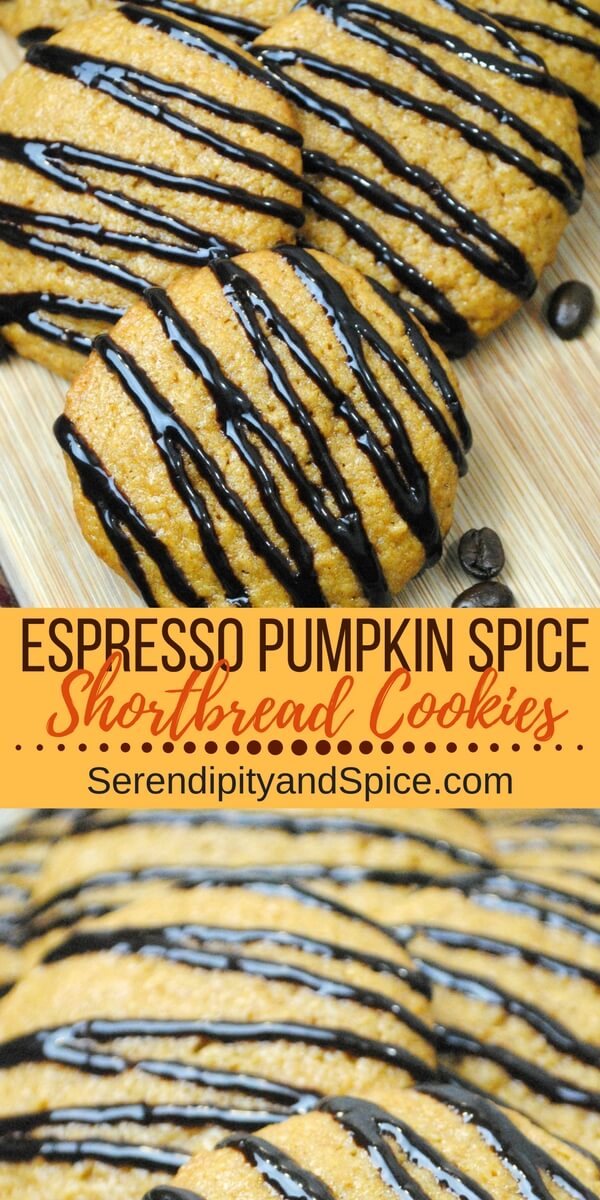 Sharing is caring! We'd love it if you shared this post: