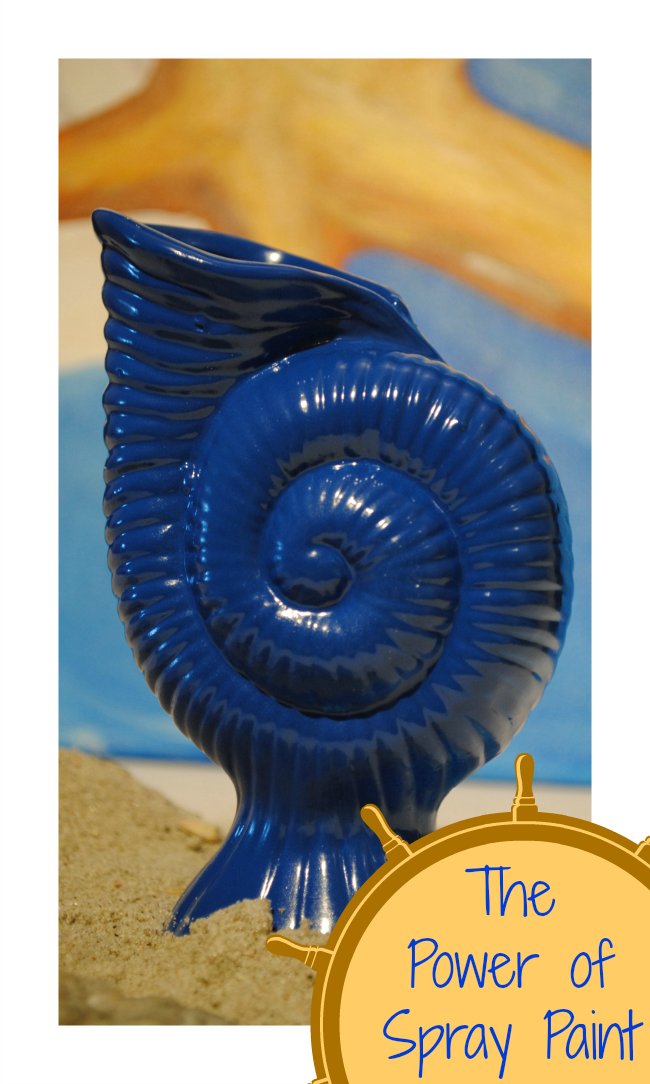 So right before the BIG move mom and I stumbled across a yard sale that was FULL of super cheap items….I mean there was TONS of cool stuff there….it was all just a little bit out of date…but that's nothing I can't fix…and over the next few weeks I'm going to start sharing with you the power of paint!
The Power of Paint
Yard Sale finds before and after!
Yard sale season is right around the corner and I must admit…..I CAN'T WAIT!  I LOVE getting up early on Saturday mornings, throwing on sweats, a t-shirt, and a hat….forget brushing my hair…although I do get the teeth! 😉 Very quietly I sneak out the door and back the car out of the driveway as quietly as possible (I don't dare wake Little Man) and I'm off to swing through Dunkin Donuts for some yummy coffee and a morning snack then it's straight to the sales!  You have to get there early to find the good stuff!
Remember last year when I shared with you the Anchor Clock I got for like $3 or the poop brown step stool that was $3 but now it looks like a Pottery Barn original?  Well, that's why I love yard sales and paint so much!
And this year since I have a whole house to decorate I'm SUPER SUPER SUPER excited for yard sale season to begin.  You can find fantastic treasures at yard sales….. you just need the desire to save money and the vision for making the old and tacky turn new and beautiful.
I mean, check out what this little seashell vase looked like before: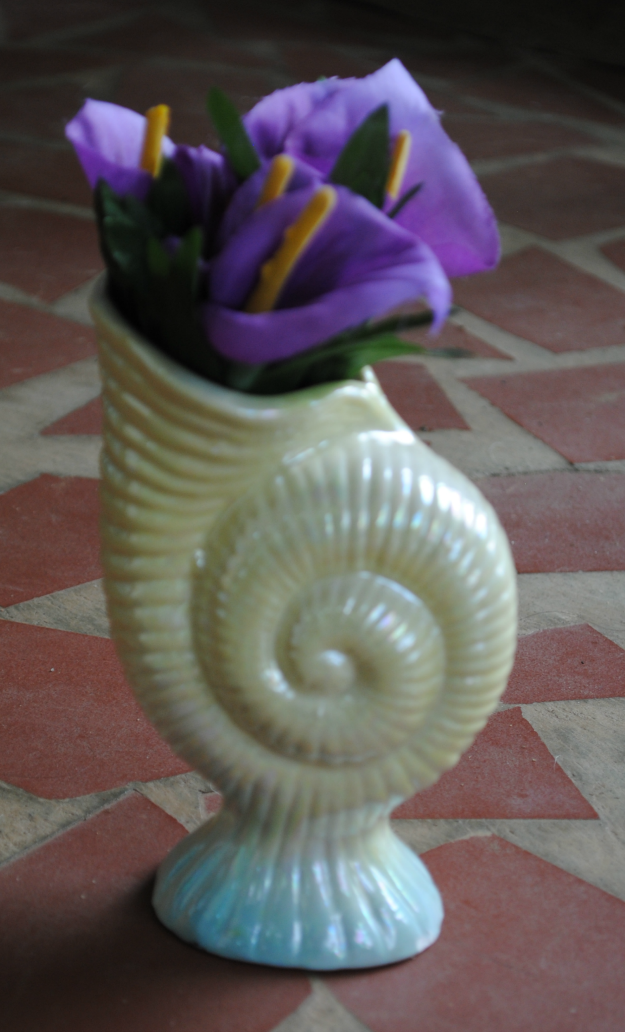 Oh yes…this little beauty cost me a whopping 25 cents in it's 1980's glory of two tone irredescent paint scheme and lovely fabric flowers!  But, with just a little bit of blue spray paint this little gem is now suitable for our downstairs guest bath and I have plenty of paint for several other projects!
Now, when using spray paint you need to be careful!  Lay down plenty of newspaper several feet around your intended item to be painted….that's the one negative about spray paint….it likes to travel with just the slightest breeze!  So make sure you pick a relatively breeze free day to spray paint.  Then just lightly coat your item….don't spray it on too thick or else the paint will bubble.  I put about 3 thin coats of paint on this little vase….and I let each coat dry completely before doing the next.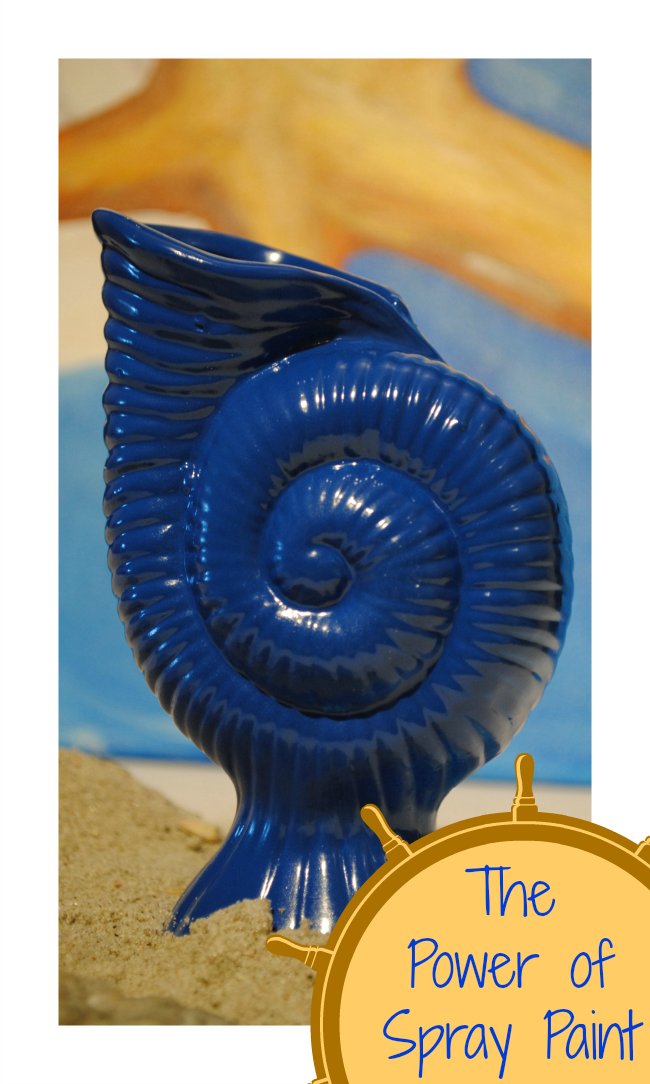 So what do you think?  Quite the transformation huh??
Whenever you're unsure how to upstyle an old dated item it's usually best to just go with a single bold color.  It makes a dramatic change but is so simple to do!
Hubs hates going to yard sales– he feels like we're invading other people's property– even though they have invited us in and want us there to buy their stuff.  But he doesn't mind all the fantastic deals I bring home!
Do you like yard sales?  Why or why not?