There is a definite chill in the air which has me thinking this is going to be a crazy cold winter. And with crazy cold winters come lots of snow days. Be prepared with these 10 most AWESOME snow tubes.

10 Most Awesome Snow Tubes
Go Down the Slopes in Style
Whether you go to the ski slopes or the backyard for some winter fun, you'll definitely want to check out these snow tubes! When I was a kid, my dad would just grab the lid off the garbage can and that's what we would use for sledding….hey, we grew up in the south so snow only happened once every few years.
But now, you can get blow up snow tubes that don't take up much room at all when there's no snow in sight. So be prepared for that first glistening snowfall and impress the neighbors with these awesome snow tubes….they make great gifts for the kids too!

Peppermint Snow Tube – $29.95This snow tube is right at home on a brisk winter day-just imagine yourself speeding downhill on a gigantic 4-foot wide peppermint and try not to smile. Simply inflate, find a snowy hill, then grab the comfort grip handles and take off. The thick, durable

Polar Bear Snow Tube – $29.95Now you can ride a polar bear without the risk of getting eaten on the ice. This humongous snow tube is over 4-feet long and great for snow days or winter vacations. Simply inflate it, find a snowy hill, then grab the comfort grip handles and take off. T

Pink Frosted Donut Snow Tube – $29.95What's more fun than gliding down a hill on an enormously fun, 3-foot wide donut? Complete with sprinkles, it's a sweet and guilt-free treat for a snow day or winter vacation. Simply inflate, find a snowy hill, then grab the comfort grip handles and take

Snow Cone Snow Tube – $29.95
Speeding downhill has never been this much fun. This humongous 4-foot long snow cone is great for snow days and winter vacations. Simply inflate, find a snowy hill, then grab the comfort grip handles and take off. The thick, durable construction is great

Winter Mitten Snow Tube – $29.95
This huge, 4-foot long snow tube is shaped like a giant mitten so you can speed downhill in comfort and in style. Simply inflate, find a snowy hill, then grab the comfort grip handles and take off. The thick, durable construction is great for sledders of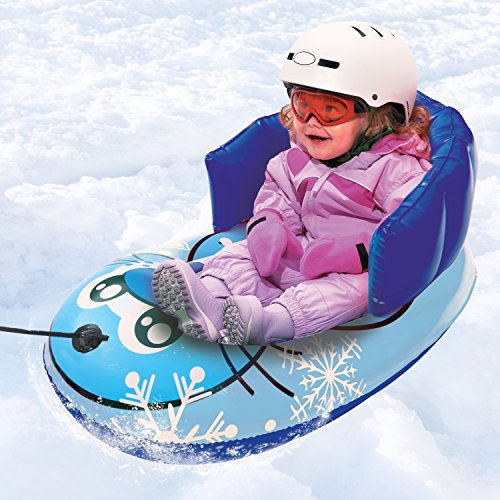 33″ Kiddie Snow SEAL Character Pull Sled
Wham-O 44-Inch Snow Boogie Tube (Penguin)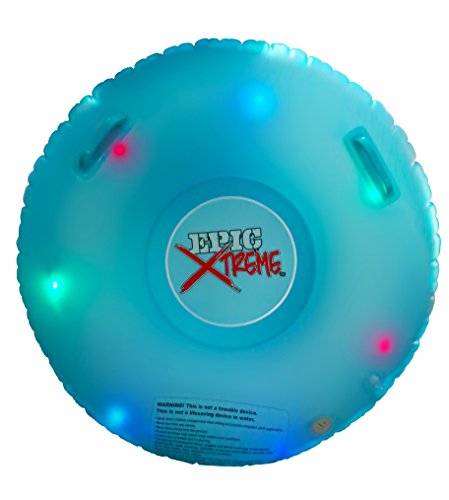 Epic Extreme EXIST100 Epic Xtreme LED Light Snow Tube Ride On