Today Heidi is sharing with us about keeping your children secure in a separation. Make sure you check out Heidi and all of her wonderful parenting advice!
A separation can be incredibly hard on a person, and during one we can be so busy trying to adjust to a new life, that we forget to also take into account how our children are dealing with it. Here are a few ways to help your kids process your separation, and help them cope and keep secure through it.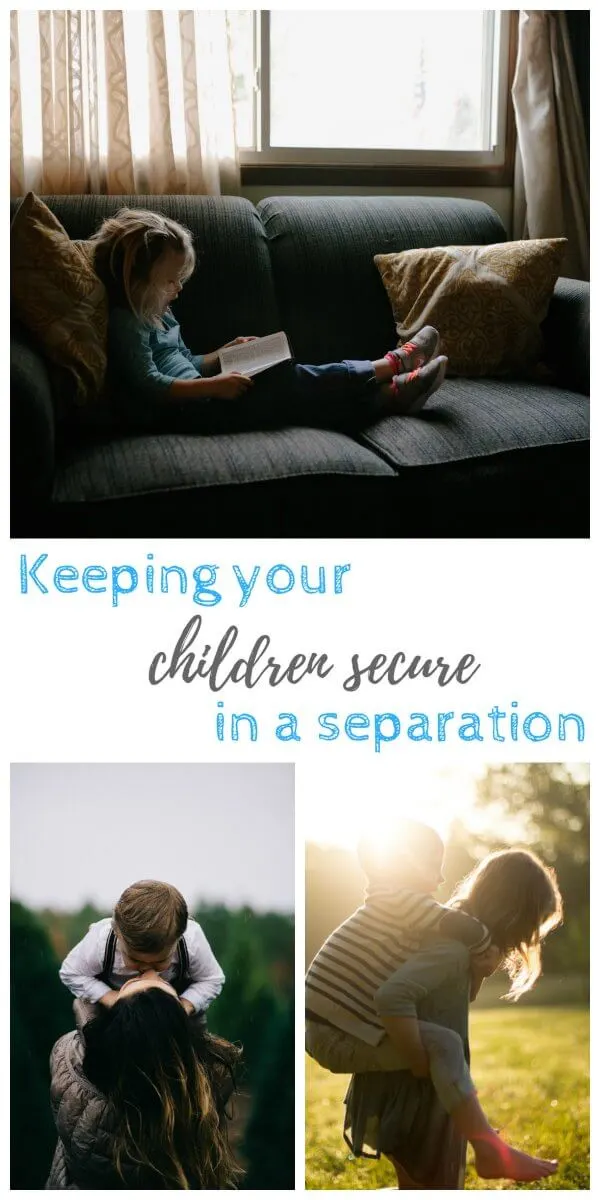 Keeping Your Children Secure In A Separation
Helping your children cope emotionally
I'm a divorced mom of three young children, and love writing about family and relationships. When I'm not writing I'm walking on the beach, teaching my kids, reading or tutoring Maths.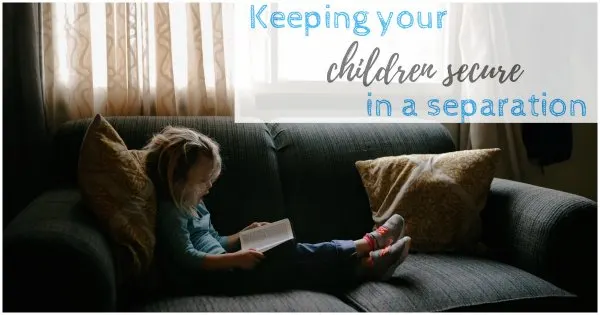 Set strong boundaries
Typically, when you separate with your ex, there's a period of crazy emotional stress where all normality in routine disappears. It's hard to keep things going at the same pace and in the same way now that you are raising kids on your own. Setting strong boundaries and keeping them tightly reinforced will help your kids feel secure, knowing what they can and can't get away with. This is especially true of moms of boys, who tend to want to push boundaries and act out a bit. The separation is hard on them too, and now that there's no father figure around as much, they may try and test what the new boundaries are. Try to establish some new boundaries and let your kids know where they stand, from the beginning of your new set up at home!
Keep respectful of your ex in front of the kids
Regardless of how you feel personally about your ex, keep in mind that your ex is still awesome in your child's eyes. Your kids aren't your sounding board for your personal issues and views on your spouse. Your child loves each of you and it's important that you try and preserve their relationship with your ex. Your issues are between you and your ex, but the relationship between your kids and your ex is important and crucial to your kids having a secure childhood – preserve the relationship and the view your child has of your ex. Also consider how you'd like your ex to speak about you when your kids are with them!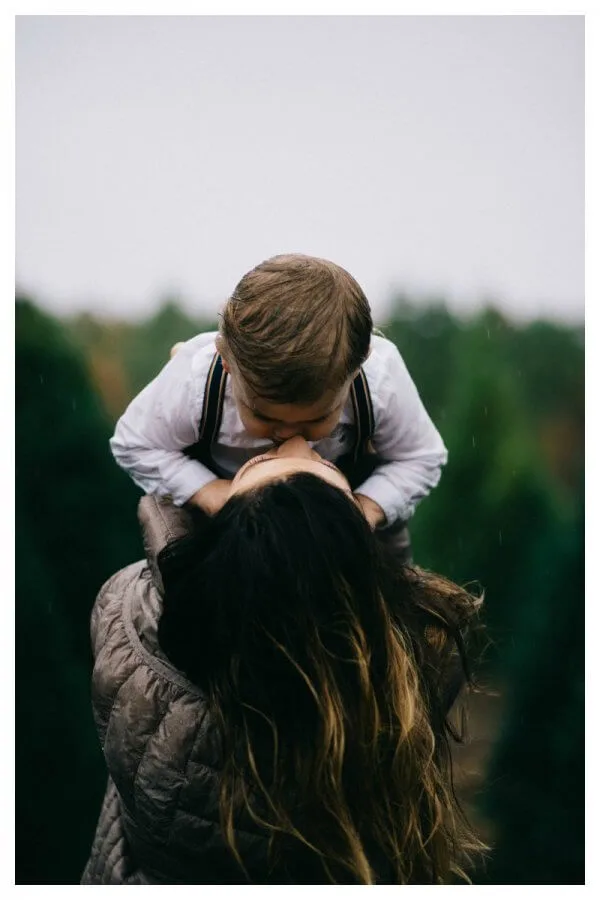 Work as a team with your ex for the good of the kids
Whether it's planning where the kids go for Christmas lunch, or who gets the kids for Easter holidays, make plans based on what is best for the kids. If you live in different cities, it may be tempting to have the kids for Christmas if you are the religious one, but if their father hasn't seen the kids in a while, they may need a happy holiday with your ex. It's not cool for you, but being a parent is a juggling act of sacrificing for the happiness of your kids. Do what is best for them.
Make new traditions and routines as a new family unit
Create some new traditions now that your family unit has changed. Following old traditions may bring up old memories that make everyone relive the old days and feel miserable, but creating new traditions as a new family will help make new, happier memories and reinforce your child's sense of what this new family is like.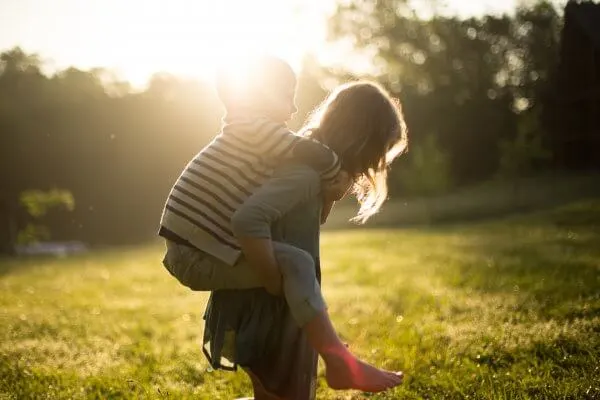 Make a family tree of photos – reinforce a sense of greater family
After a separation, your kids may feel confused as to what it all means now – where they stand with other members of the family. Create a family tree of photos of each member of the family, and let them see that although mom and dad aren't together any longer, they still have each aunt, uncle, cousin and grandma there for them, and explain that nothing else has changed in the larger family structure.
Reinforce that it's not their fault
Younger children may question whether the separation is their fault or not. Even if they don't verbalize it, take some time to talk privately with each of your children and make sure they understand that the break up was only between you and your ex, and had nothing to do with them or anything they did or did not do.
When parents separate, it's not easy on children. But following a few steps in your home can help them process the separation, and help keep them secure regardless of what you and your ex are going through. If you have been through a separation or divorce, what are some ways you have helped your children emotionally? I'd love to hear your tips and thoughts!
Save