This post brought to you by DairyPure Milk. The content and opinions expressed below are that of Serendipity and Spice.
This 5 Minute Gingerbread Mousse Dip Recipe is a must have at any holiday party! Your guests will be begging for this easy gingerbread mousse recipe that you can have ready in just 5 minutes!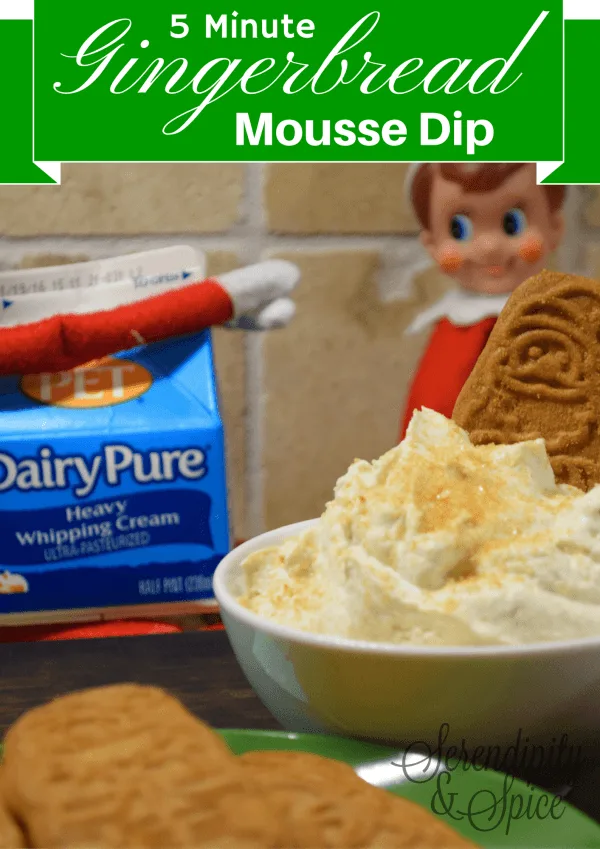 5 Minute Gingerbread Mousse Dip Recipe
The BEST & Easiest Dessert for Your Holiday Party!
Christmas is only a few weeks away and if you're anything like me then you've been quite busy getting everything ready for the holiday fun. Whether you're cleaning your home from top to bottom to prepare for the family you have flying in or baking up a storm to feed said family, I know these next few weeks are going to be the busiest of the year.
Personally, I have a large family which means I'll be spending a lot of time in the kitchen prepping dishes, baking treats and cleaning until my appliances are gleaming. Thankfully, over the years I've developed some super SIMPLE and delicious recipes that seem like I've worked forever making them….but, like this Gingerbread Mousse Dip, only take about 5 minutes of prep work!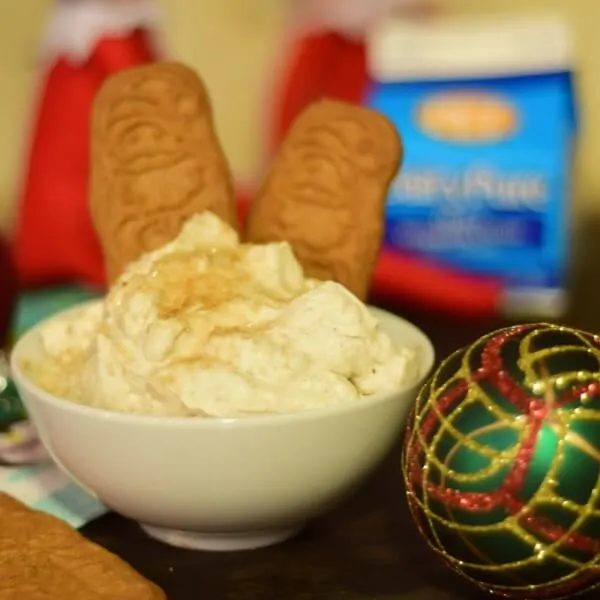 I LOVE this 5 Minute Gingerbread Mousse Dip Recipe….it's SUPER addictive…I warn you now… you'll want to go hide in the closet with the whole bowl! So not only is it my absolute FAVORITE holiday dessert but it's the easiest thing you will ever make! Oh, and did I mention that it only needs 5 ingredients?!
Yep, you probably already have everything you need to make this Gingerbread Mousse Dip Recipe….so why not whip up a quick batch and give it a try…you'll totally be hooked! All you need is DairyPure heavy whipping cream, ground all spice, ground cinnamon, and maple turbinado sugar (you can use regular turbinado sugar if you don't have maple flavored).
I use DairyPure creamer because with pure and simple as their identifying attributes, Dairy Pure strives to provide their customers with only the best dairy products available. Each milk and cream crafted by Dairy Pure comes from a local farm near you and is available nationwide…it's is a great nutritional choice for health conscious Moms.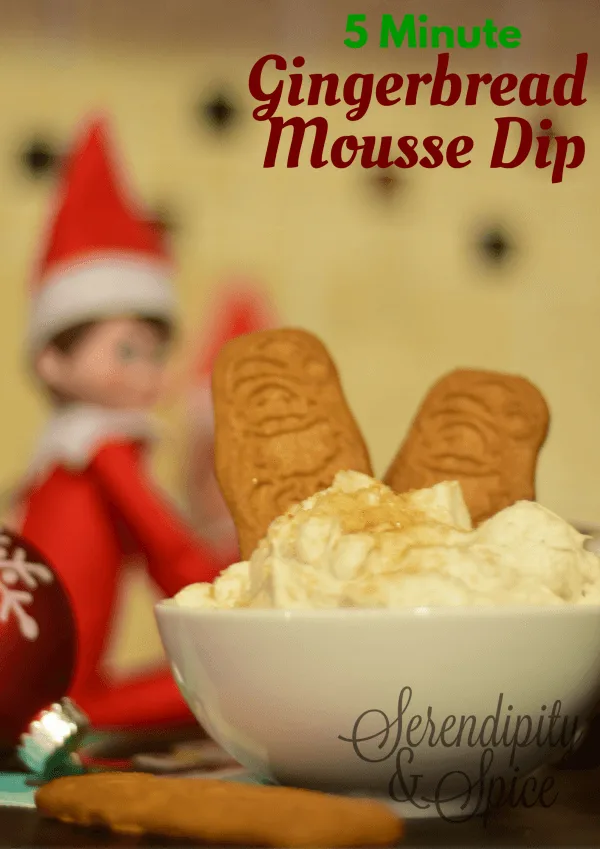 I love DairyPure's 5 point promise of no artificial growth hormones, they continuously test for quality to ensure purity, the farmers only use cows that have been fed a healthy diet, it's from a local dairy, and Alright, now for this delicious 5 Minute Gingerbread Mousse Dip Recipe!
5 Minute Gingerbread Mousse Dip Recipe
Author:
Prep time:
Total time:
Ingredients
8 oz. DairyPure Heavy Whipping Cream
1/4 tsp. Ground Cinnamon
1/4 tsp. Ground All Spice
2 TBS Maple Turbinado Sugar
Gingerbread Cookies for serving
Instructions
Pour DairyPure Heavy Whipping Cream in a mixing bowl.
Add ground cinnamon, ground all spice, and maple turbinado sugar.
Blend on high for 3-5 minutes or until mixture thickens to mousse.
Scoop into serving bowl.
Sprinkle with maple turbinado sugar.
Serve with gingerbread cookies.
Learn more about DairyPure
and their assortment of milks and creams, you can visit them online so you can acquaint yourselves with all things pure and simple. As an added bonus, you can also visit their Facebook and Pinterest profiles to learn about the great recipes and creative uses for their products.