These amazing kitchen gadgets that will make your life easier are going to blow your mind. Seriously, you're going to want all of these kitchen gadgets to make your life easier when it comes to dinner time and cleaning up!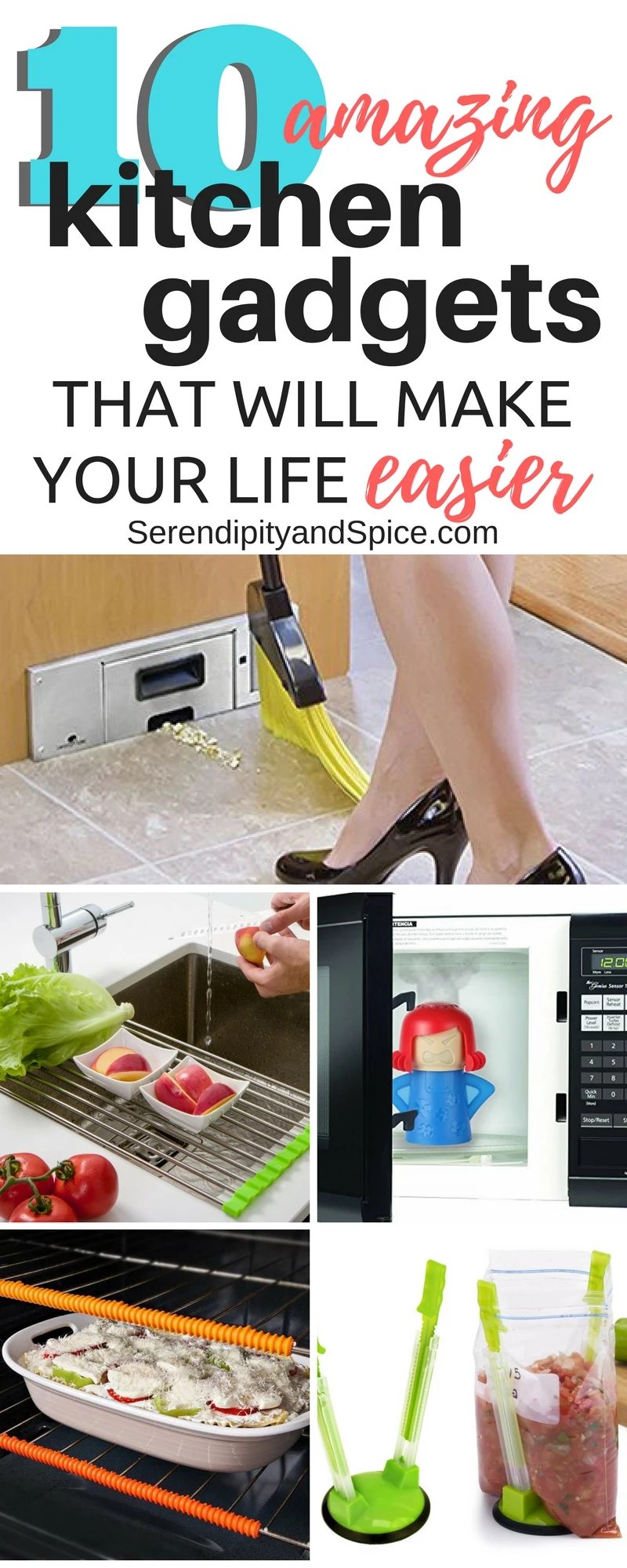 10 Amazing Kitchen Gadgets That Will Make Your Life Easier
The kitchen is most definitely the most used room in our entire house….and has the potential to be the messiest as well. I feel like I'm constantly working in the kitchen, cooking in the kitchen, cleaning the kitchen, feeding my family (seriously, these kids eat NON-STOP!), and just hanging out in the kitchen….it truly is the heart of the home. Since I spend so much time in there I am completely addicted to any hacks or gadgets that make my time in the kitchen easier.
Today I'm bringing you 10 of my favorite and most amazing kitchen gadgets that will make your life easier! I love sharing fun and unique items with the Serendipity and Spice community. These aren't our products or companies that I am working with, but thought it might be something that interests you. I do receive a small affiliate fee when you purchase through the links that I share. If you choose to purchase through these links…Thank You for supporting this site!!
Is there an amazing kitchen gadget that makes your life easier? Share in the comments below!