This Caramel Apple Bread Recipe is a fall favorite! A little bit sweet a little bit savory…absolutely delicious Caramel Apple Bread Recipe that's perfect for making with the kids!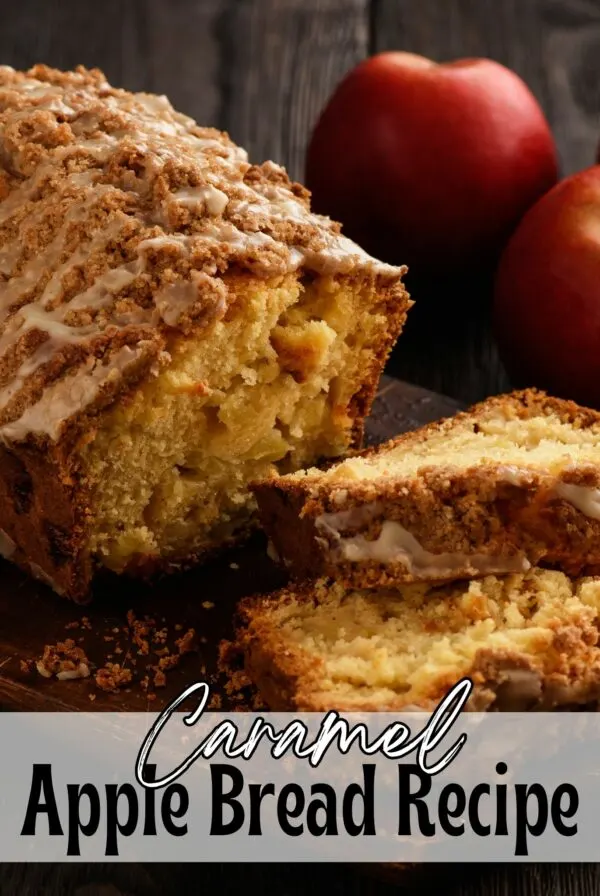 Caramel Apple Bread Recipe
A Delicious & Nutritious Treat to Make with the Kids!
So I'm on a total apple kick right now….I really think it's this beautiful fall weather that we've been having lately!
The other day I shared the Air Fryer Apple Crisp Recipe I love baking with Little Man; as well as this Baked Apple Roses recipe that I made for my sister's bridal shower.
Today, I'm sharing this delicious Caramel Apple Bread Recipe. It's the perfect blend of delicious fall flavors and is a blast to make with the kids!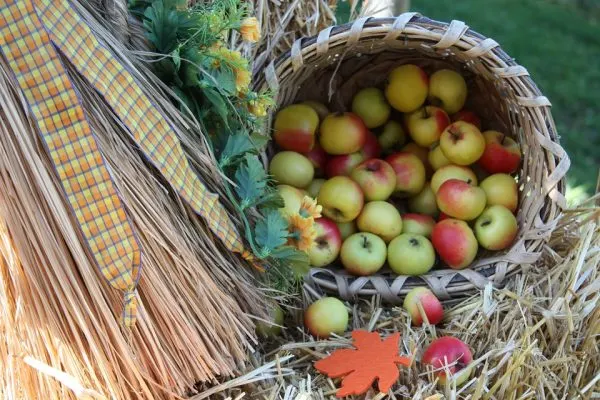 Every year we go apple picking and have an amazing time. There's this apple orchard called Sky Top Orchard in Flat Rock, NC which is about 2 hours away from us.
It's an all day affair to go apple picking but I love that it's way up in the mountains and the views are just breathtaking! Plus, it makes for a really inexpensive fun day out!
At Sky Top they just charge for the apples you pick and their prices are cheaper than the grocery store! Can you believe you get a day of fun AND apples for around $1 a pound! Because, you know, they have more than just picking apples to do there!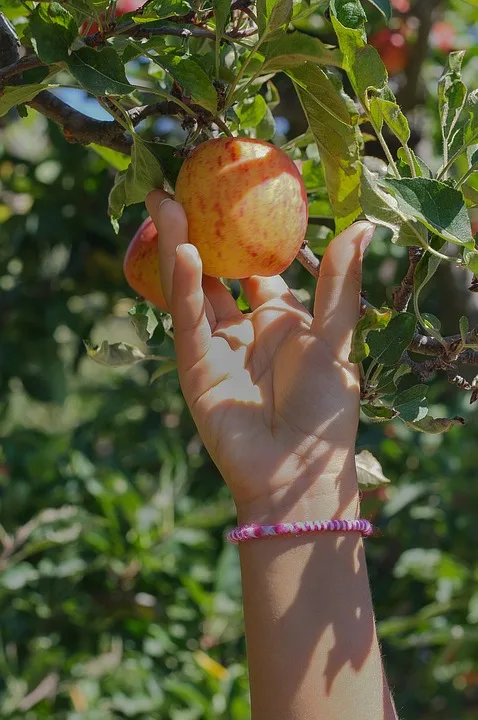 They have a fun play area for the kids. The BEST apple fritters I've ever tasted. Tons of varieties of apples, trails to walk through, animals to see, and so much more.
No, I haven't been paid to write about them….I just really love visiting Sky Top Orchard!
Anyway, one reason I love this caramel apple bread recipe so much is that the kids can help with making it and we can have a farm to table learning experience with this recipe.
It's always great when you can merge education and yummy goodies. 🙂
When we go out to the orchard to pick the apples Little Man and I talk about how the farmers plant the trees and how they grow and produce apples. We'll talk about how delicious apples are and how good they are for our bodies….then we talk about all of the delicious food we're going to make with the apples.
By doing this you're not only talking your little one through the steps of where our food comes from but they are getting to experience it and that makes it so much more fun!
Whenever we go apple picking we make sure that we buy enough apples to make homemade apple sauce, this caramel apple bread recipe, this Air Fryer Apple Crisp Recipe, and our newest favorite the baked apple roses.
There are so many delicious apple recipes to make with kids….I've compiled a pretty yummy list.
Now on with this delicious Caramel Apple Bread Recipe!
Printable Caramel Apple Bread Recipe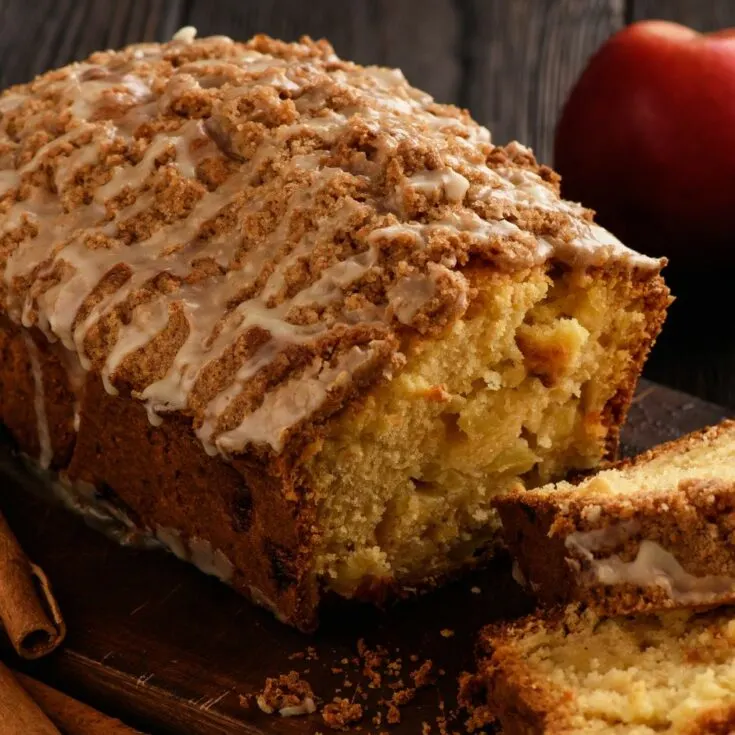 Yield:

6
Caramel Apple Bread Recipe
This caramel apple bread is the perfect fall treat to make with the kids. We make this sweet treat as a yummy dessert after apple picking with the family.
Ingredients
2 C flour
1/2 baking soda
2 tsp baking powder
1/2 tsp fine salt
3/4 tsp apple pie spice
1/2 C sugar
1/2 C packed dark brown sugar
8 ounces Greek yogurt
2 eggs, room temp
2 tsp vanilla
1 1/2 C tart green apples, chopped into small pieces
1/2 C unsalted butter, cubed
Struessel Topping:
1 Cup Flour
1/2 Cup Brown Sugar
1/3 Cup White Sugar
5 TBS Butter
Caramel Drizzle:
1/2 C unsalted butter, room temp
1/2 C packed brown sugar
Instructions
Preheat oven to 350 degrees.
Prep the bread pan by greasing the sides and coating with sugar.
Create struessel topping by mixing together 1 cup flour with 1/2 cup brown sugar and 1/3 cup white sugar. Combine with 5 TBS melted butter and mix well.
Set to the struessel mixture to the side.
Add together the flour, baking soda, baking powder, salt and apple pie spice in a bowl.
Stir in sugar, brown sugar, Greek yogurt, eggs, and vanilla.
Stir until well blended.
Add the wet ingredients to the dry ingredients, mixing well.
Add the chopped apples.
Spoon the batter into the prepped loaf pan.
Sprinkle Struessel topping on top of bread.
Bake at 350 degrees for 50 minutes or until an inserted toothpick comes out clean.
Cool in the loaf pan for 10-15 minutes.
Remove from pan and allow to cool completely on a wire rack.
Caramel Icing Directions:
In a double boiler, add the butter and brown sugar together until it reaches a boil.
Continue to boil for 1 minute.
While still hot drizzle the caramel icing on top of the bread.
Do you have any favorite apple recipes? Share in the comments below!
More Delicious Apple Recipes for Fall