Early Moments Disney Book Club Review from an unbiased mom. Previously, I shared about the Early Moments Dr. Seuss Book Club but today we're taking a look at the Early Moments Disney Book Club. Are the Early Moments Book Clubs really a good deal? Is Early Moments Disney Book Clubs a scam?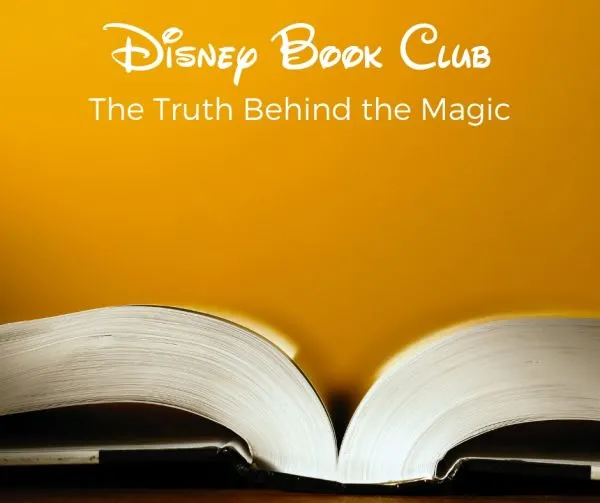 Early Moments Disney Book Club Review – Is it worth it?
What You Need to Know about the Early Moments Disney Book Club
Being an AVID Disney fan I'm usually the one jumping on board with all things Disney! When I first saw the Early Moments Disney Book Club I immediately wanted to sign up…but, just like you, I needed to do a bit of research first.
The Details of The Disney Book Club
At first glance, The Disney Book Club looks too good to be true. It reminds me of the old BMG or Columbia House subscriptions where you get like 12 cassettes or CDs for a penny. Except with BMG and Columbia House you had to buy x number of additional CDs within the next year….The Disney Book Club doesn't have this stipulation. You really can cancel at any time.
So, when you purchase the first 4 books for .99 each you'll also receive a free activity book and free shipping. Plus, you can also order one additional book at 50% off.
The Fine Print of The Disney Book Club
As a member of Disney Wonderful World of Reading, you will also be automatically enrolled in our separate Free PreviewProgram to receive, up to four times a year, 7-day free previews of Disney products to complement your club. We will always notify you by email before we send anything. That email will contain a detailed product description, offer details, price (usually about $15.00 plus shipping and handling), and clear instructions for how to reply.
This is where I decided to put the brakes on ordering the Disney Book Club for my kids. The fact that they "reward" me by signing me up for other auto-ship programs up to 4 times a year seems a bit sketchy to me…plus, I'm disorganized enough and have too much on my plate to keep up with which "freebie" I want and which I need to remember to cancel ahead of time.
For someone who's really organized and on top of it…this might truly be a "reward", but for me it seems more of a shady sales technique.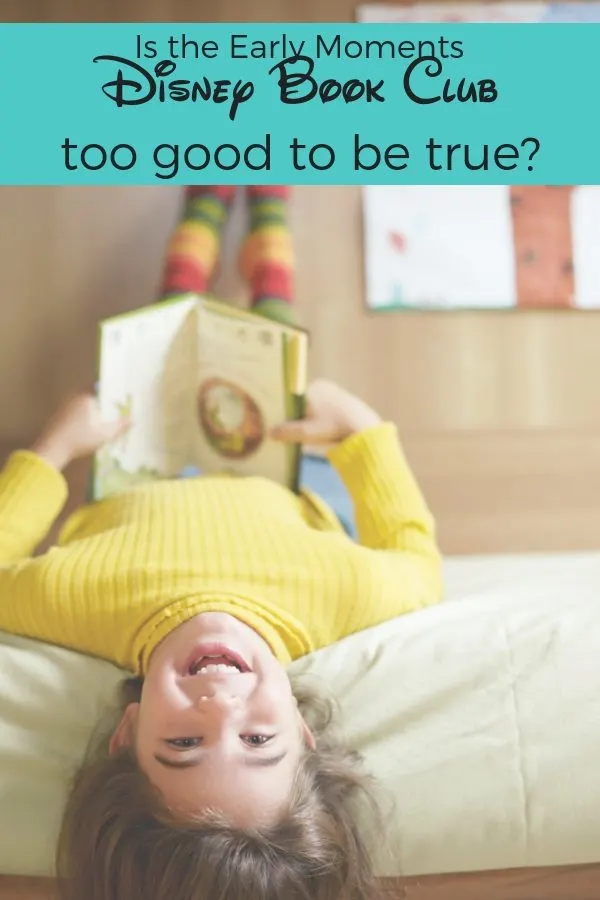 Seriously, let's do the math really quickly…if I'm already getting 2 books a month at 4.99 each plus 3.99 shipping then that's not so bad at roughly $15 a month, but then add on another auto-ship program the next quarter for another $15 a month (plus shipping I'm sure) and we're now at $30 a month, then add on 3 more of those throughout the year and all of a sudden I'm paying $75+ a month for auto-ship products that I may or may not want but I'm getting because I forgot to opt-out.
I'd rather just spend $15 a month and order Disney books through Amazon that I know my kids will love! Plus, I prefer the Little Golden Books because they're smaller and easier for my kids to sit through. The Disney Classic Series books are big, beautiful, and wonderfully illustrated…but they're also long. I prefer 5-minute bedtime stories not the hour-long reads the Disney Classic Series are.
These are some of our favorite Disney books from Amazon: