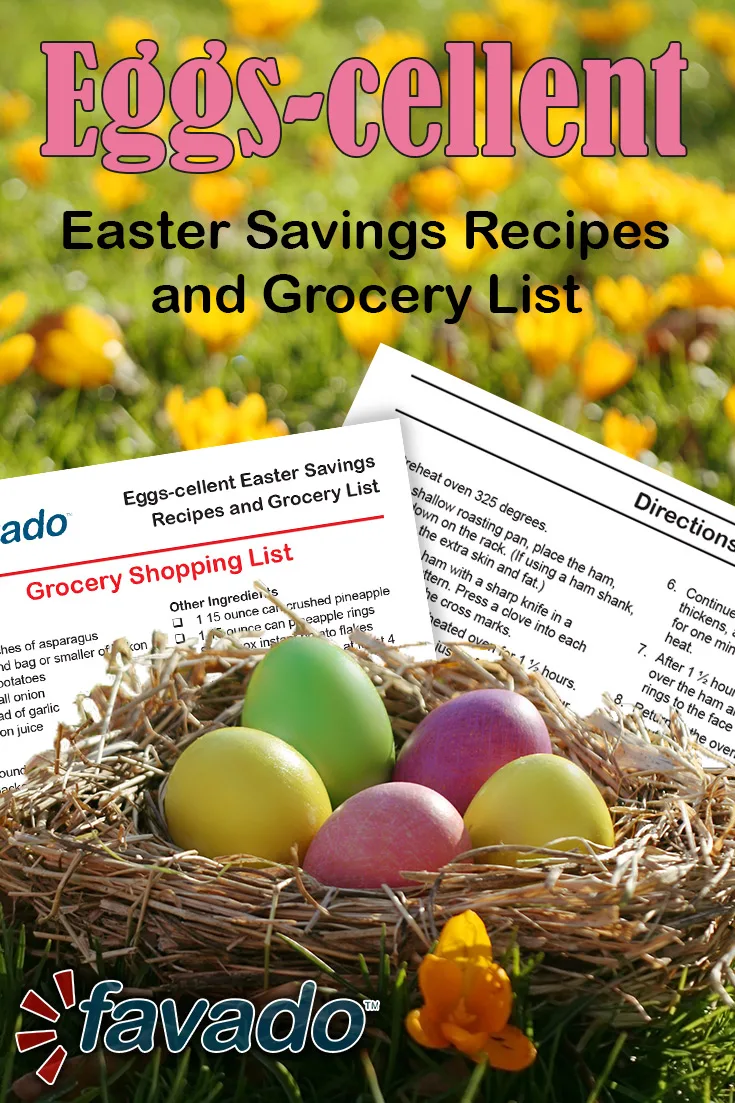 The App for Saving Money on Groceries!
Favado- the Eggs-cellent App for Easter Savings!
Can you believe Easter is next week?! Time is just flying by….I can't believe we've already been in the new house for 3 months! We're still trying to get settled…there's soooooooo much that I want to do around here but it takes money so things are moving a bit slow. BUT, I'm excited that things are going to start moving a little quicker now that I know about the Favado Savings App…it's really going to help me save money on groceries — freeing up some grocery budget that I can use on other projects around the house! 😉
Have you checked out the Favado app? If not you really need to check it out ASAP…it'll start saving you money immediately whether you coupon or not! The Favado app is a busy/frugal mom's dream come true! It helps you find the lowest, rock-bottom price around for items you're already purchasing.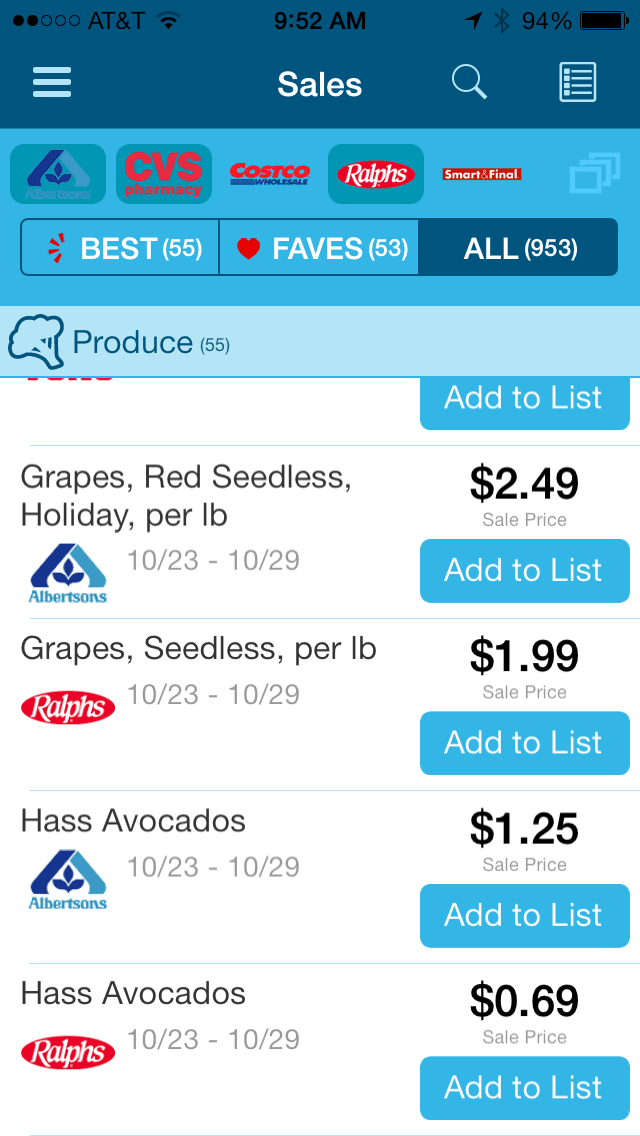 You can use the app to easily make your grocery list and know exactly what to get at each store and know that you're getting the best price possible. I know you've had that instance where you've gone into Store A and bought everything you needed for the week only to go into Store B and realize half the items on your list were cheaper at the latter store…it can add up quickly! The developers of Favado know that aggravation and developed an app to help.
You can search for a specific item when you're at the store to make sure you're getting the best price. You can also set up the app to notify you when your favorite brands go on sale…so you'll never miss a great deal! AND, that's not even the best part…..not only will you get the best price BUT the app will even give you the links for coupons and tell you the circulars where the coupons can be found….saving you even more!
I know with Easter dinner coming up I will be using this app to help me save on my Easter meal…and treats too! I love that this app takes all the guess work out of saving money on groceries and no more second guessing if I could of found a better deal somewhere else!
Saving money on groceries is now so much easier with the Favado app….they're even helping you out with your Easter plan by providing FREE Easter Recipes and a grocery list– check it out below!

So go download the Favado App today and see how much you can save this Easter!
What's on your menu this Easter Sunday?
This post is brought to you by Favado. All opinions are my own.
Related articles across the web