Fifty Shades of Chicken, a Parody in a Cookbook by F.L. Fowler review. This my Fifty Shades of Chicken Cookbook Review…it's definitely NOT your mother's cookbook!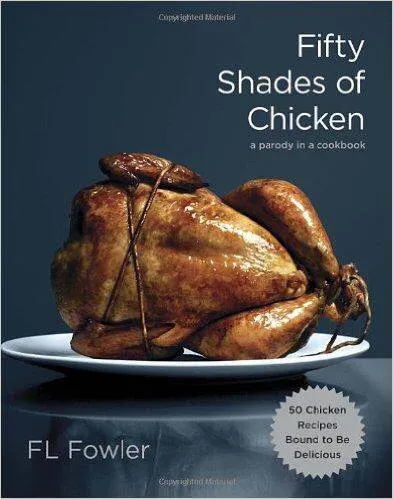 Fifty Shades of Chicken, a Parody in a Cookbook Review
My Personal Review of the Cookbook: Fifty Shades of Chicken, A Parody in a Cookbook
So, you guys know, I've been on a chicken kick lately. Ever since I packed my freezer full of Zaycon chicken I've been on the hunt for new cookbooks and recipes all about chicken. Well, I stumbled across this cookbook called Fifty Shades of Chicken…..and I seriously just could not resist sharing it with you!
"Fifty Shades of Chicken, a Parody in a Cookbook" adds an unexpected and sometimes hilarious culinary slant to E.L. James' hugely popular fictional "Fifty Shades" trilogy.
Now, I'm not a big fan of original "50 Shades" series, so I didn't have high hopes for this parody, either. However, I have to admit I laughed out loud when I saw the cover photo, so I decided to give it a closer look.
Before I get started with this review, let's get something clear upfront… This is definitely NOT your grandmother's cookbook. Well, I guess maybe it could be, but that's not an image anyone wants to conjure up!
Moving on…
The bottom line is this isn't your average "teach-me-to-cook" cookbook. This is more a work of literary fiction wrapped around an intriguing – and delicious – culinary foundation. It's an interesting and engaging combination and as the saying goes… sometimes you need to entertain in order to educate.
So, what can you expect when you buy this book?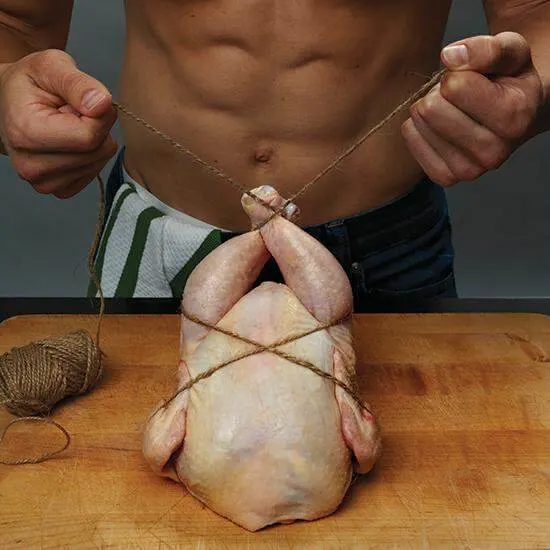 Well, the description on Amazon pretty much says it all:
"Dripping Thighs, Sticky Chicken Fingers, Vanilla Chicken, Chicken with a Lardon, Bacon-Bound Wings, Spatchcock Chicken, Learning-to-Truss-You Chicken, Holy Hell Wings, Mustard-Spanked Chicken, and more, more, more!"
Need I say more?
The tone of the book is clearly established before you place your order. But don't let this discourage you! Behind the naughty names are surprisingly good chicken recipes that you should be able to recreate at home without any problem.
If the concept behind this book appeals to your sense of humor, you may find it to be a great resource to add to your collection…or give to a friend for a bridal shower or birthday celebration. Not to mention the great conversation started when you host a dinner party!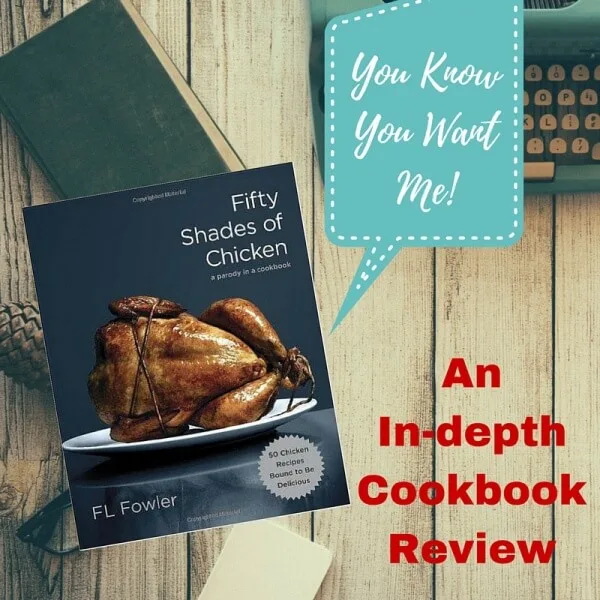 As a cookbook, "Fifty Shades of Chicken" is neither huge nor intimidating. It offers 50 solid chicken recipes, plus plenty of good photos.
Woven throughout are numerous short stories and references to the original books. Fans of the fictional trilogy are more likely to appreciate these clever allusions more than the uninitiated, but the clever writing style still resonates.
I say, Fifty Shades of Chicken is well worth the 12 bucks in entertainment value alone. Add in the delicious recipes and it's a keeper.
You can check it out here.