We spent one amazing week at the Dreams Riviera Cancun Resort and Spa for this year's Food Blog University Conference and it was AMAZING!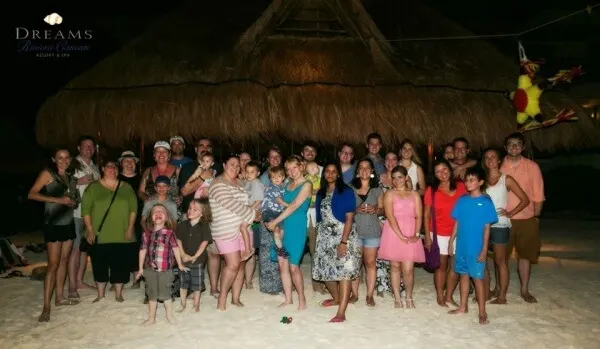 Food Blog University Conference
A Blogger Conference at the Dreams Riviera Cancun Resort and Spa
So as many of you know, last week Hubs and I joined together with my friend Diana of Eating Richly Even When Your Broke and her husband Eric to host a new blogger conference called Food Blog University. This conference was MONTHS in the making. The stress of pulling together a conference is enough on it's own but add that with hosting it out of the country and being the first year with no track record brings that stress to a whole new level.
Diana and I poured our hearts and souls into creating what we believed would be a unique spin on blogging conferences. Through hours of working, promoting, negotiating, conference calls….oh and did I mention we literally live across the country from each other?! I'm in North Carolina while she's located in Washington state! We planned, organized, and brought to fruition our dream of a family friendly conference in Cancun Mexico!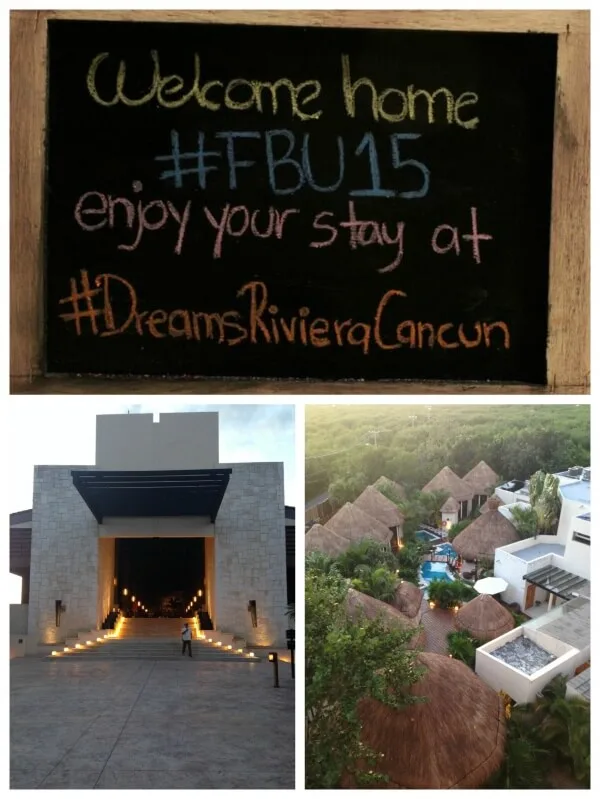 When we arrived at the Dreams Riviera Cancun Resort and Spa my breathe was taken away. When they say "Unlimited Luxury" they truly mean UNLIMITED LUXURY! Upon check in we were greeted with glasses of champagne and the showering of luxury never ended. The resort gives off a truly relaxing vibe and the entire staff is eager to make sure your stay is as comfortable as possible.
For me, I always judge a hotel on their beds….you can stay at a gorgeous 5 star hotel and if the bed isn't comfortable then forget it I'd rather go to the 3 star hotel where I know the beds are super comfy. Well, this resort over delivered in the bed department (as they tended to do in everything!)….the beds were just as comfortable as our beds at home…..they even provided down pillows like what I sleep with every night!
The first day of the conference arrived and our dreams started to turn into a reality! We welcomed Jaden and Scott Hair from Steamy Kitchen as well as Lindsay and Bjork Ostrum from Pinch of Yum and Food Blogger Pro as the special guest speakers.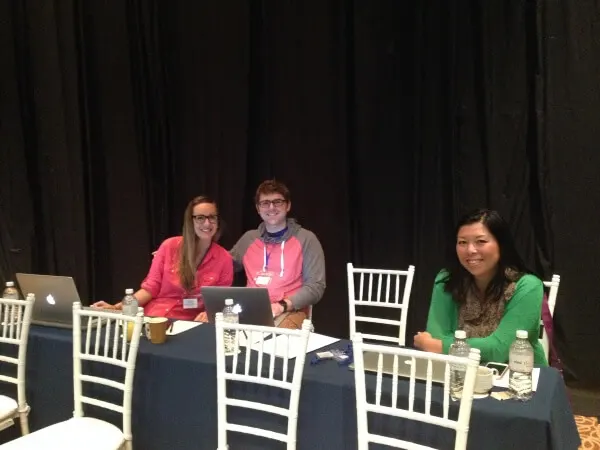 It was so nice to sit down and have dinner with these two amazing yet down turn earth power blogging couples! It was like having dinner with life long friends!
Throughout the days of the conference, Diana and I were in complete aw at how smoothly our plans came together. The resort was the most spectacular setting we could have dreamed up! From the moment we arrived til the time we left the Dreams Riviera Cancun Resort and Spa spoiled us to the core and had special surprises at every turn.
Our social media contact at the resort, Karla, was on hand to help out and was full of wonderful ideas. And our event coordinator Daniella worked tirelessly to make sure that everything we needed went off without a hitch! The entire staff at the Dreams Riviera Cancun was friendly, gracious, and eager to help with anything we needed.
Being at an "Unlimited Luxury" resort was phenomenal! There was decadent food at every turn! Throughout the conference the staff was bringing us fresh fruit, pastries, guacamole, and tons of delicious snacks….not to mention they had an espresso machine set up for us along with a tea bar, juice bar, and soda station….we definitely did not go hungry!
Even outside of our conference group the staff at the resort made a point to go above and beyond to make sure our time there was amazing. When we planned the conference we had a very limited time window and it happened to fall right during Little Man's fourth birthday….I know, poor kid, had to spend his birthday at a luxurious resort in Cancun. 😉 Anyway, we happened to mention his birthday at lunch and our waiter overheard us….in just a few minutes he had balloon animals, a personalized cake, and the staff singing "Happy Birthday". It's these touches that make the Dreams Riviera Cancun Resort and Spa the resort we can't wait to visit again!
To read more about the conference from the attendees point of view please check out the following posts:
Marissa – OMG Food – Food Blog University + Vacationing in Cancun
Mary- Vindulge – Food Blog University (Cancun Mexico) Work + Family Time = Win Win
Brita- B.Britnell – Cancun + Food Blogger University + My First Video
Mellissa- I Breathe I'm Hungry – Mexican Coffee – Low Carb and Sugar Free
And visit Food Blog University for more photos of one amazing conference!