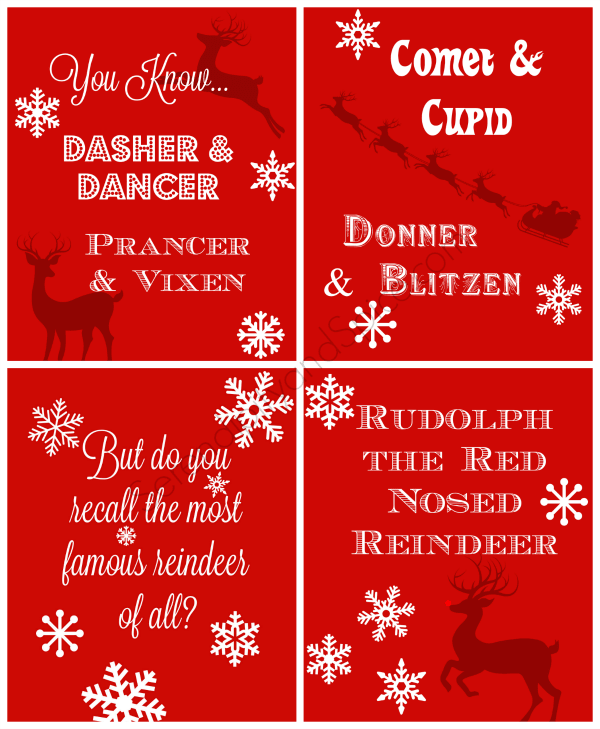 Free Christmas Printables 4 Pack
Rudolph the Red Nosed Reindeer Printables
Well, it's free printable Friday and here's this week's free printables with a holiday theme! I just love this time of year….everything is so festive and bright! These printables will print out as 8×10 photos and are sure to liven up any room!
I love decorating with printables because they're a super simple, super cheap, and oh so easy way to decorate for the season. I have several sets of 8×10 frames throughout the house that I will frequently change out….just to mix things up a little bit and bring in some fresh holiday cheer!
For those of you that don't normally follow Serendipity and Spice, make sure you sign up for the weekly newsletter….it only comes out once a week on Mondays but EVERY week I share an exclusive FREE parenting printable only for subscribers. These are ink friendly printables that you can easily print out and put on the fridge to give yourself a little parenting inspiration for the week. I also share new printables every Friday….so you don't want to miss out!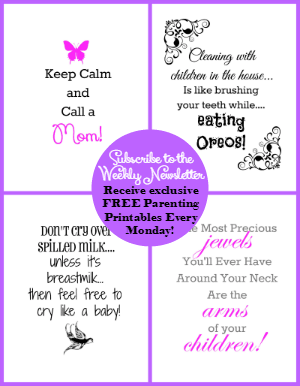 What's your favorite Christmas song? Share in the comments below!