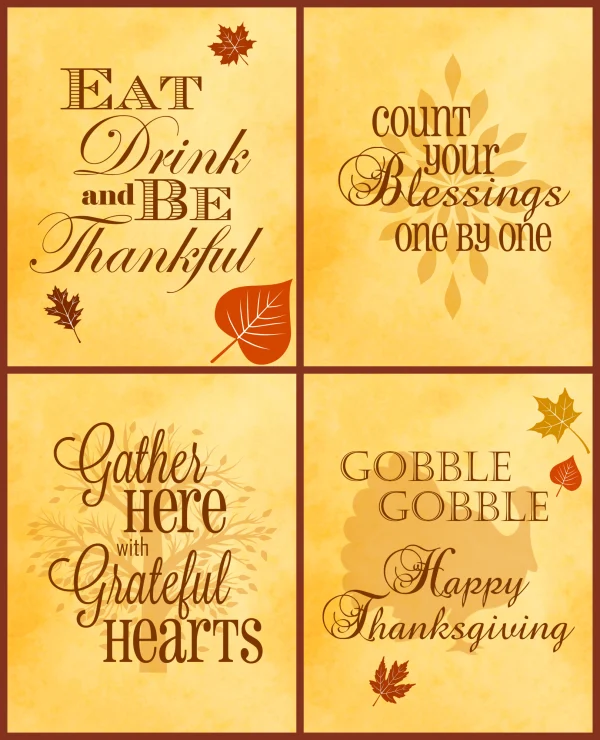 Free Thanksgiving Printables 4 Pack
Classic Printables Make the Perfect Frugal Holiday Decorations!
It's Friday!!! You know what that means….right?
FREE Printables Friday is here!! This week I bring you this classic and fall inspired Thanksgiving Printables 4 pack of 8x10s.
I love decorating with printables because it's an easy and inexpensive way to decorate for the holidays without breaking the bank. It's so incredibly simple to have some 8×10 frames hanging on the wall and just trade out the photos occasionally….these are perfect to do in the entryway or along the staircase…just to add a little special touch!
Visit the links below for your free 8×10 download.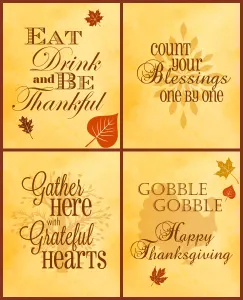 Thanksgiving Printable 1: Eat Drink and Be Thankful
Thanksgiving Printable 2: Count Your Blessings One By One
Thanksgiving Printable 3: Gather Here with Grateful Hearts
Thanksgiving Printable 4: Gobble Gobble Happy Thanksgiving