Going beyond the theme parks in Orlando, FL. Get out of the theme parks and discover all that Orlando, FL has to offer!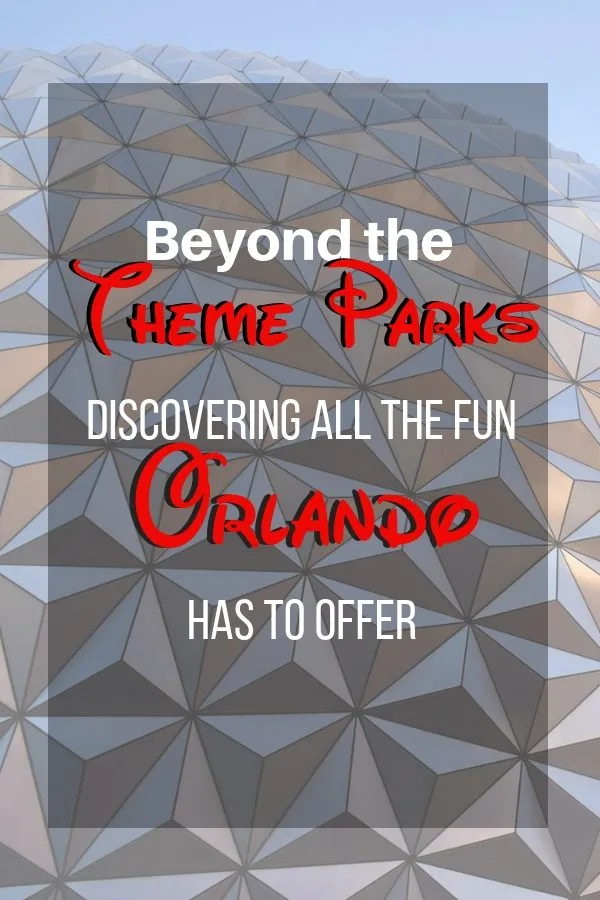 Beyond the Theme Parks
Visiting Orlando Without Visiting the Theme Parks
As you know, we are HUGE Disney fans. But, did you know that Orlando has so much more to offer than just theme parks?! Seriously, you could spend a month there and not see everything that Orlando has to offer!
On our last trip, a few weeks ago, we decided to see if we could have a fun filled vacation without visiting a single theme park…and it was incredible!
Bok Tower Gardens
We started off our trip visiting Bok Tower Gardens. Located just 40 minutes outside of Orlando it was like going to a whole new world! It's situated on the top of a hill and overlooks the small Florida town below. This was the most peaceful and rejuvenating experience on our entire trip. Bok Tower is a beautiful structure that has the bells chiming throughout the day…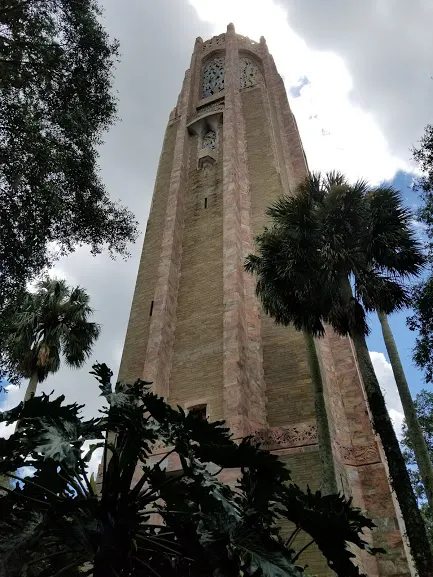 The music is gorgeous!
But what I REALLY love is the children's garden. Everything over there is made of natural elements and it gives the kids plenty of space to run, play, and explore! Plus, there were only a few other families there so it wasn't overrun with people waiting in long lines. There were water fountains, a spring, a stage, and even a fairy garden.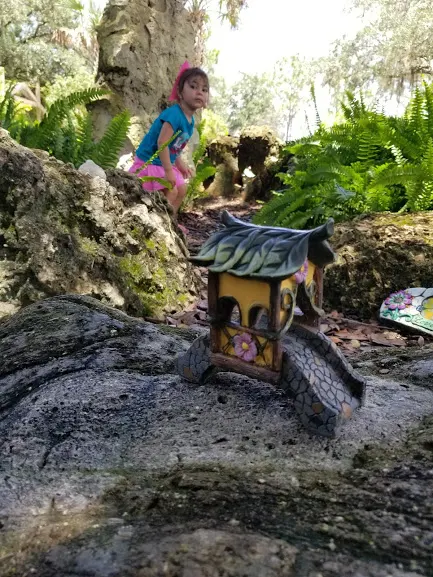 If you get the chance then definitely check out Bok Tower Gardens on your next Orlando vacation! It's a true delight away from the theme parks that the whole family loved!
The Florida Mall
For Day 2 we headed over to The Florida Mall on the east side of Orlando to check out The Crayola Experience, M&M's World, and American Girl.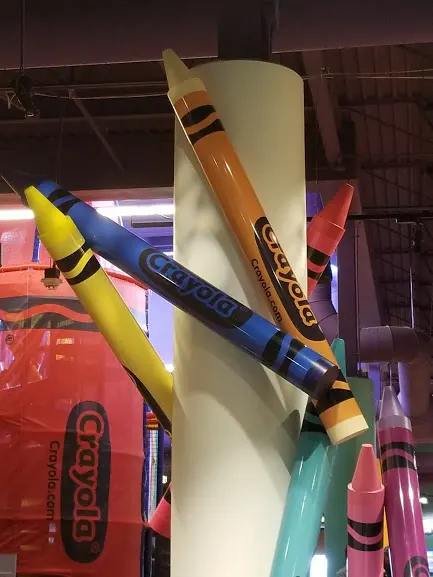 The Crayola Experience was so much fun! Upon entering, the kids were able to make their own personalized crayon and we turned our family into coloring sheets! This was an amazing hands-on experience where the kids got to touch, climb, make, and create all in bright fun colors.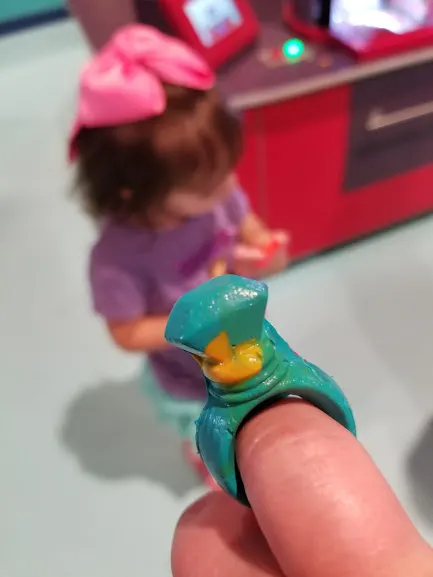 They also had a little magic show where we all learned about silly putty. I seriously had no idea about how Silly Putty came to be! All in all, we spent about 3 hours playing and checking out all of the cool stuff to do. Hubs and I agree that if we lived in Orlando we would definitely sign up for the family season pass…it's such a great deal and the kids had so much fun…I could totally see us going frequently.
[adthrive-in-post-video-player video-id="SLV4FvBA" upload-date="2018-10-09T21:57:21.000Z" name="20170804_161418″ description="The Crayola Experience…the Marker Wall!"]
I originally thought The American Girl store would be something just for Little Miss Jellybean….because, well….seriously, it's an entire store full of dolls. But it was actually a lot of fun for all of us!
They have a little cafe in the back where you can purchase treats and have a tea party with your American Girl doll. But, they also had tons of displays that the kids could check out and play with. And to be totally transparent….I could have spent an hour playing with Luciana's Space Station! It was crazy cool!
M&M's World was our final stop and it was totally for me. Seriously….a huge store full of chocolate….yes please! I find it amazing that you can smell the M&M's all the way down the corridor before you even reach the store. It's pure chocolate heaven!
I would say our favorite part was the M&M wall….they have every color under the rainbow along the M&M wall….and they have flavors you can't find anywhere else. All I have to say is you MUST try the espresso bean M&M's…yes…Espresso Bean M&M's!!!
Madame Tussauds Wax Museum
At first, I wasn't so sure about taking the kids to Madame Tussaud's because, well…to be honest, I thought they would be bored out of their minds.
But I was pleasantly surprised. Madame Tussaud's Wax Museum was probably the MOST fun we had as a family on this trip. The museum isn't just a bunch of stagnant wax figures…it's completely interactive with hands-on activities at every display, educational information, and the wax figures are super lifelike.
The kids really got into this museum and loved every step of the experience. They got to pretend they were explorers discovering new lands, they were astronauts exploring space, Little Miss got to pretend she was the first female President of the United States.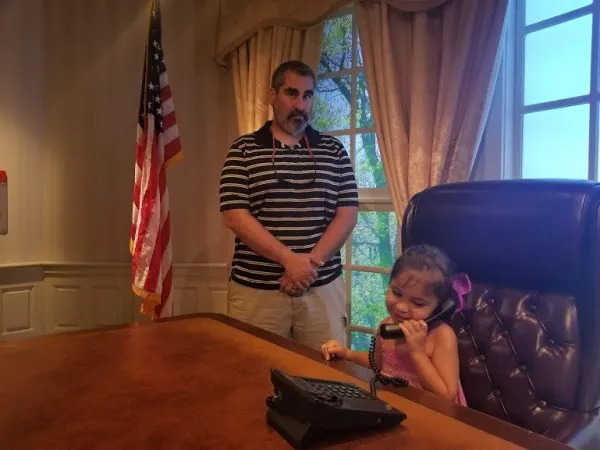 Little Man got to pretend he was a famous boxer while testing out his boxing skills. Of course, true to his personality, he really loved getting the chance to "direct" a popular TV show!
Then we got to enter the ultimate adventure….we got to be SuperHeros! Helping out Wonder Woman, Batman, and Superman fight crime and bring peace to the city. I must say…they completely immerse you into the experience and it's true to what you expect from Orlando…the theming for each section was unique and full of little details!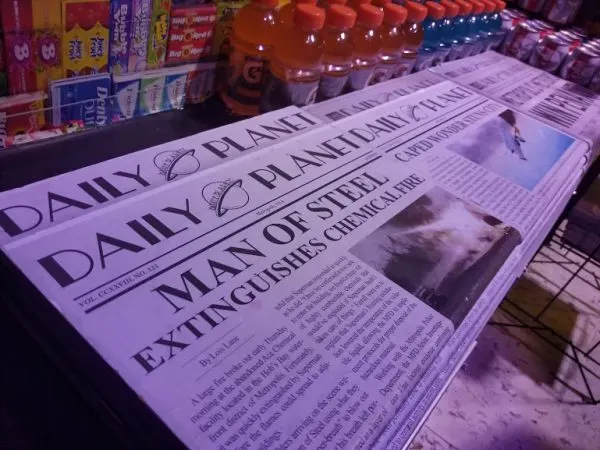 If you've never been to Madame Tussaud's Wax Museum then give it a try…you'll be shocked at how much fun your family will have!
SeaLife Aquarium
We have a SeaLife Aquarium near us and always love visiting. My kids are nuts about all sea creatures and will spend hours mesmerized by watching the fish and stingrays.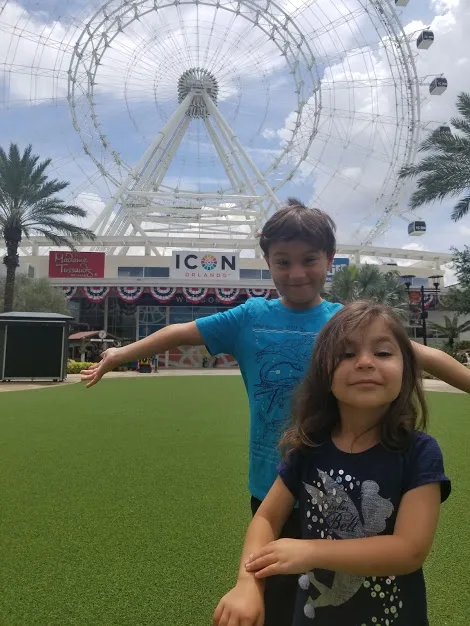 I love the fact that Sea Life is located at ICON Orlando and in the same building as Madame Tussauds. This made for a full day of fun! After our fun at Madame Tussaud's we stepped outside in the gorgeous Florida weather and walked over to The Sugar Factory which was right next door. And…oh my goodness….it was delicious!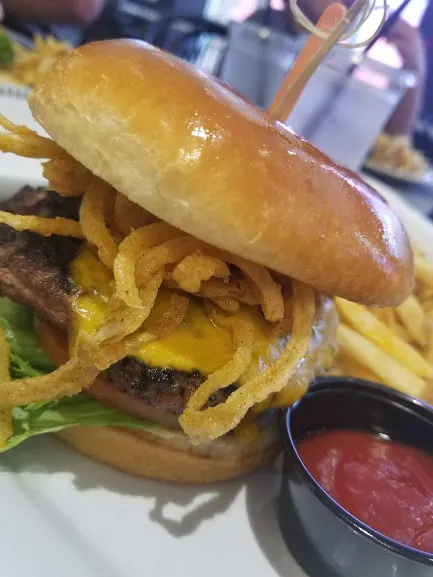 The burgers were amazing…but the true treat is their over the top milkshakes!
Then, after lunch we let the kids play in the open grassy area in front of ICON Orlando before heading in to check out SeaLife. I must say, the theming inside the aquarium is just as amazing as everywhere else in Orlando. It was perfectly cool and a nice retreat from the harsh Florida sun.
For your next Orlando vacation try checking out everything beyond the theme parks!