This Green Eggs and Ham Dr Seuss Healthy Snack is a favorite treat for my kids. I love that it's sugar free and they love that it goes with their favorite Dr Seuss book!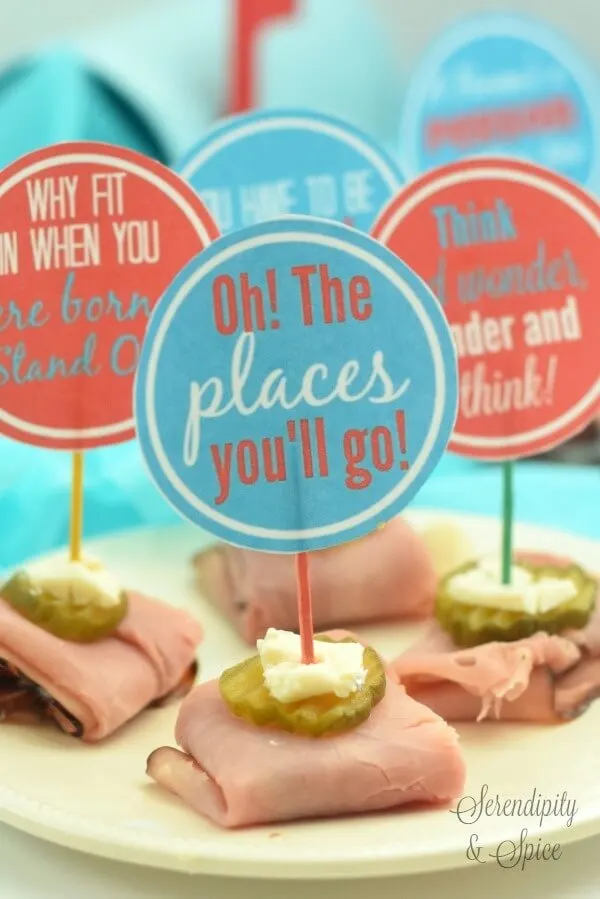 Green Eggs and Ham Dr Seuss Healthy Snack
A delicious and simple treat for the kids to celebrate Dr. Seuss Day!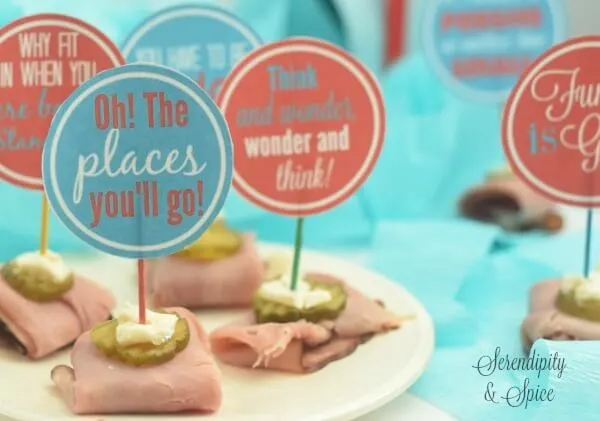 Did you know that Dr. Seuss Day also known as National Read Across America Day is March 2nd? The other day I shared with you my favorite 10 Dr. Seuss Activities for Preschoolers. There are just so many cute ideas for the kids to celebrate Dr. Seuss.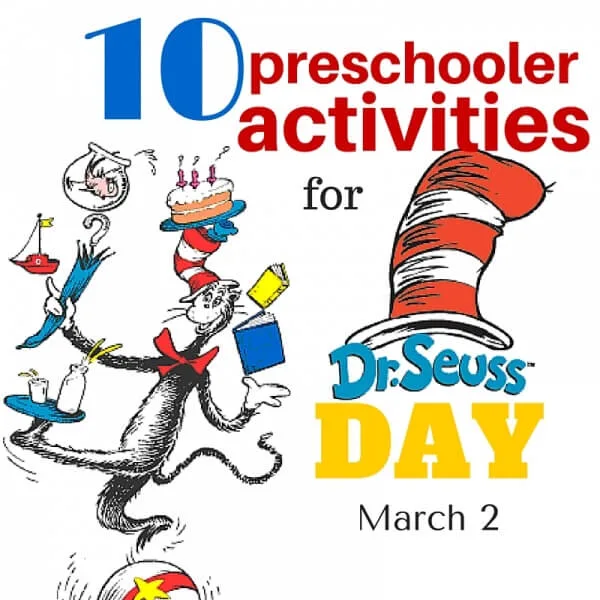 My kids LOVE all of Dr. Seuss' books….I mean I grew up loving them and the silly shenanigans that happen through the pages…so of course my kids are going to love them!
Dr. Seuss Day is so much fun to celebrate because we get to pull some of those crazy shenanigans out of the books and experience a whole lot of silliness in real life. Dr. Seuss isn't just silliness though….he's very inspiring and enlightening.
I've taken some of my most favorite Dr. Seuss quotes and created these little cupcake toppers….that are actually quite perfect for topping any kind of food. Simply print this one page printable on heavy cardstock, cut out the toppers, tape to a toothpick, and use these inspiring Dr. Seuss quotes to decorate any treat!
DOWNLOAD YOUR FREE DR. SEUSS PRINTABLE TOPPERS HERE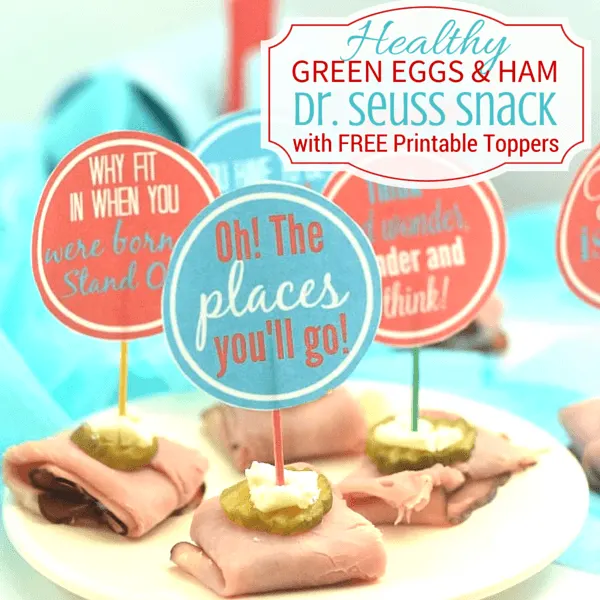 Now for the healthy snack recipe:
Green Eggs and Ham Dr Seuss Healthy Snack
Author:
Prep time:
Total time:
A delicious and healthy Dr. Seuss Snack from the book Green Eggs and Ham. Plus, free printable Dr. Seuss Quote Toppers
Ingredients
Slice of deli ham
Dill Pickle Slice
Laughing Cow Cheddar Cheese Slice
Instructions
Fold Ham
Top with Pickle
Top with slice of cheese
Use toothpick to hold together
Make sure you check out all of the fun Dr. Seuss activities for preschoolers…and more healthy Dr. Seuss inspired snacks for Dr. Seuss Day!
What is your favorite Dr. Seuss book? Share in the comments below!