Holiday Toddler Crafts: Candy Cane Ornaments
Generation to Generation fun Christmas Craft
Make 10 Candy Cane Ornaments for Just $3!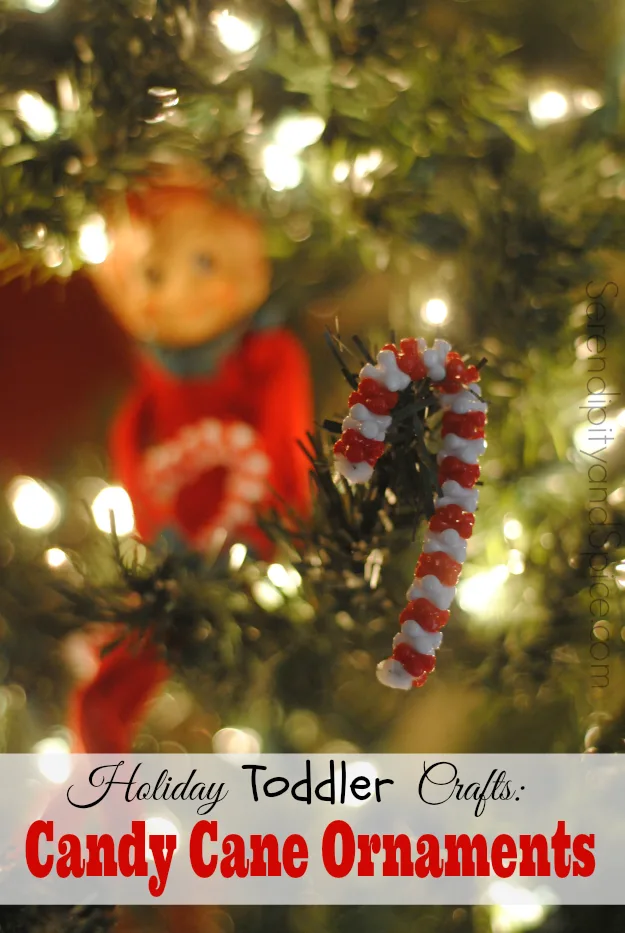 Okay, so I'm bringing back a blast from the past! When I was a little girl we used to make these candy cane ornaments every Christmas in Girl Scouts….I remember we would make TONS and take them to the Children's Shelter to help decorate their tree.
Well I decided that since Little Man is so meticulous in his other craft projects that this might be a fun project to do and result in some pretty ornaments for his grandmas. Well, I think I got a little too advanced for him….but this is a perfect craft for 3 year olds and up! Unfortunately the openings in the beads were just a little too small for Little Man to easily string and he became frustrated (but stay tuned tomorrow to see how I made this craft fail a craft win!)

But, even though this project didn't work with Little Man (we'll totally do it next year) I'm still going to share it with you so you can make some Candy Cane Ornaments with your toddler who may be ready….this is fun for adults too…really any age group except 2. 😉
Supplies:
Pipe Cleaners
Tri Beads in Red and White
Directions:
Cut pipe cleaners in half….smaller candy canes make prettier candy canes…believe it or not.
Fold very end of pipe cleaner to make a little notch so your beads don't fall off.
String beads alternating between red and white.
Each pipe cleaner will hold about 20 beads.
Once the pipe cleaner is full…fold the other end so the beads don't fall off.
Bend pipe cleaner over to create a candy cane shape.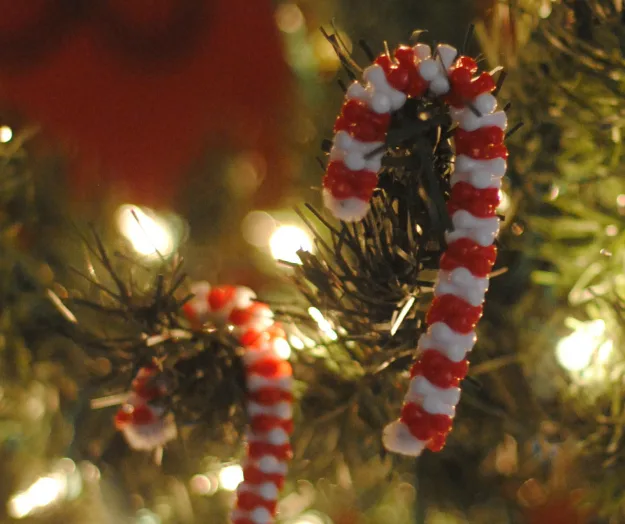 I found the tri-beads already in a bag of red and white at Hobby Lobby for 50% off…so it made them $2 for a bag and the pipe cleaners were less than $1….you'll have enough beads to make about 10 ornaments….not bad at 30 cents an ornament!