Holiday Toddler Crafts: Noodle Bracelet
A fun toddler craft to make and to give!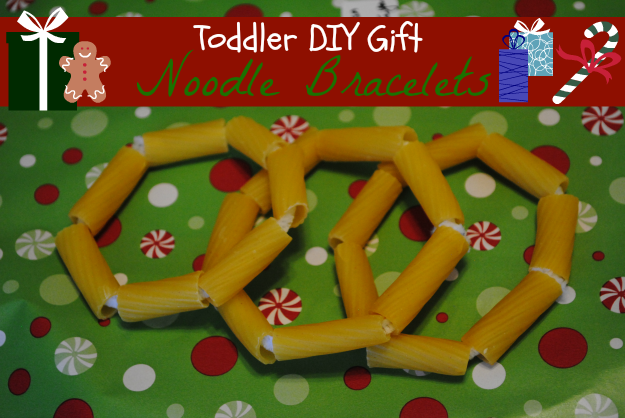 So remember when I shared the Candy Cane Ornaments yesterday and realized they may be a little too advanced for Little Man? I mean they're a great craft for toddlers– just for older toddlers– probably around 3 years old is a good age for the Candy Cane Ornaments. Anyway, while we were working on the Candy Canes I realized we needed to substitute and FAST…before a meltdown ensued because Little Man LOVES doing his crafts.
I ran to the pantry to see what I could substitute for the little beads and found some rigatoni….perfect! I thought about letting Little Man make necklaces but the yarn was too flimsy for him to work with after working with the stiff pipe cleaners. So he (with the help of his Great Grandma) started stringing the rigatoni on the pipe cleaners and had a blast.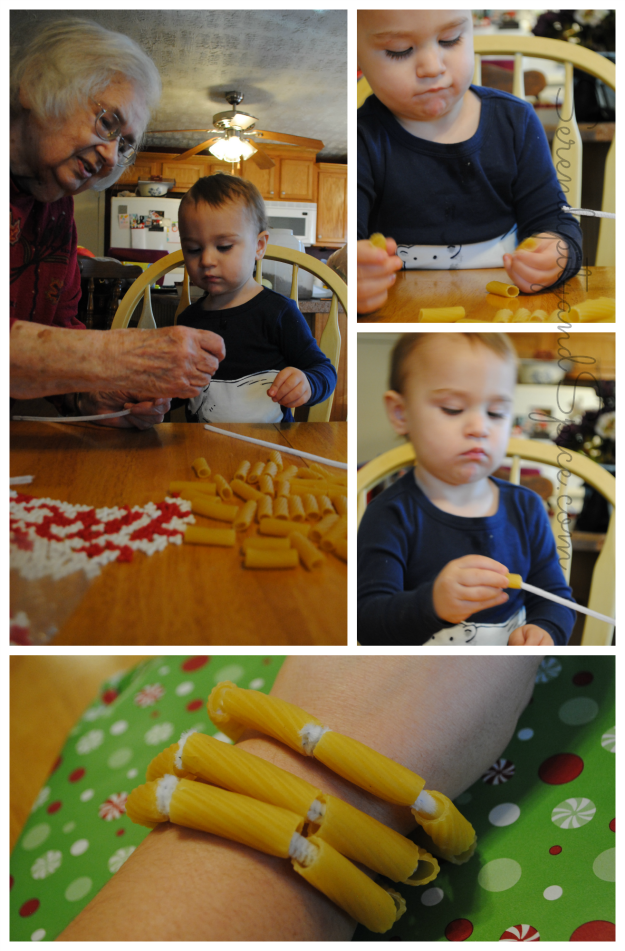 Once he would finish stringing the rigatoni I would twist the ends of the pipe cleaners making them into bracelets. Little Man was so proud of himself and had so much fun giving his creations to his Grandma, Nana, Abuela, and Aunt.
The toddler craft fail was saved and turned into a crafting win!
I thought about letting Little Man decorate the noodles….but he was so excited to give them as gifts I figured why bother making the mess.