Holiday Toddler Crafts: Christmas Placemat
Fun Christmas Craft that improves fine motor skills!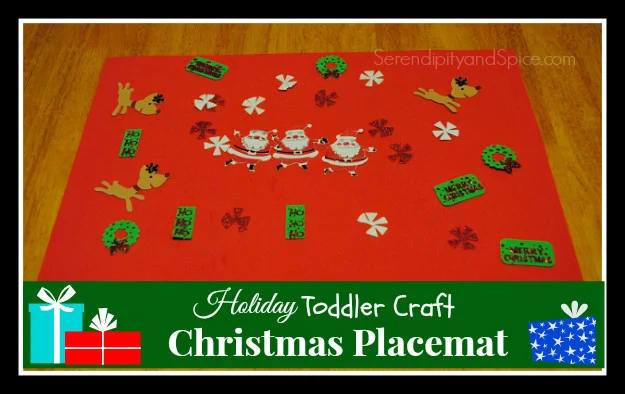 So ever since Little Man started loving arts and crafts I've been addicted to Hobby Lobby and the Dollar Tree! They are great stores for finding fun cheap things to make with Little Ones! Little Man especially loves stickers and he's so precise on where to place each and every one. We've done several projects with foamies and I really do enjoy working with them….and so does Little Man.
I found the materials for this cute placemat project at Hobby Lobby but I've seen the same materials over at the Dollar Tree too. This project costs less than $2 to make and Little Man was enthralled for at least half an hour (which is a REALLY long time in Terrible Two Land!). The materials for this placemat are super simple….I bought a large piece of foam for .89 (and that was regular price!) and a package of foam stickers for $1….all Christmas is 50% off at Hobby Lobby and they had TONS of different Holiday foam stickers!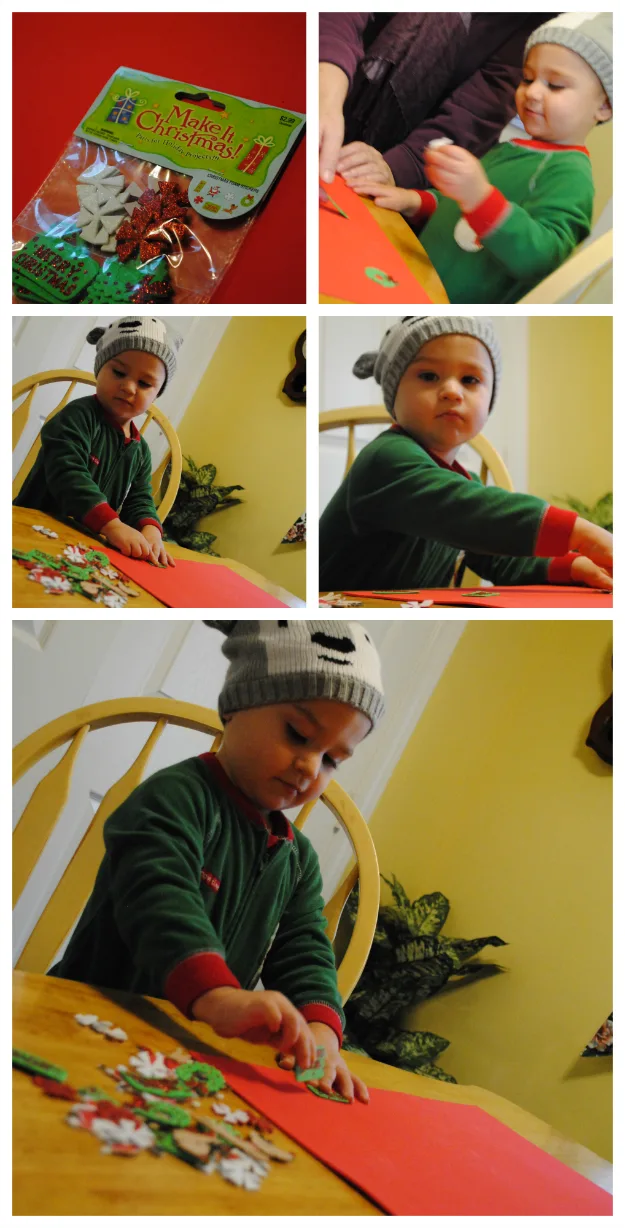 We let Nana help out with this fun little project! Sometimes getting the paper off the back of the sticker is a little too advanced for little hands so we let Nana take the paper off the back and Little Man got to decide where every sticker went.
I was hoping that he would leave some room at the top so I could add his name but it's his project so I just let him go to town placing all the foam stickers.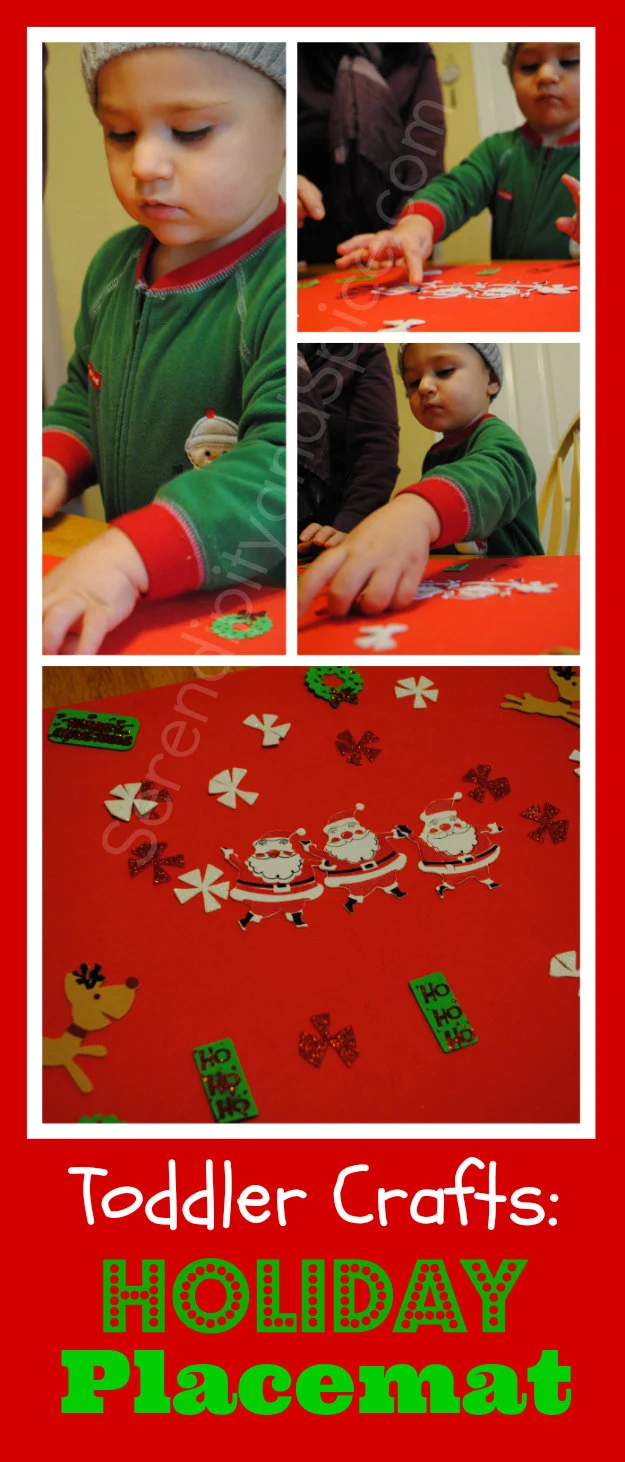 I hope you're enjoying the Toddler Crafts series….Little Man and I have been having a blast making different things to share! This time of year is all about making fun Holiday memories and I know we're making some to cherish forever!
What memories are you creating this Holiday Season?