Holiday Toddler Crafts: Snowman
Crafting with toddlers can be FUN and educational with this Snowman!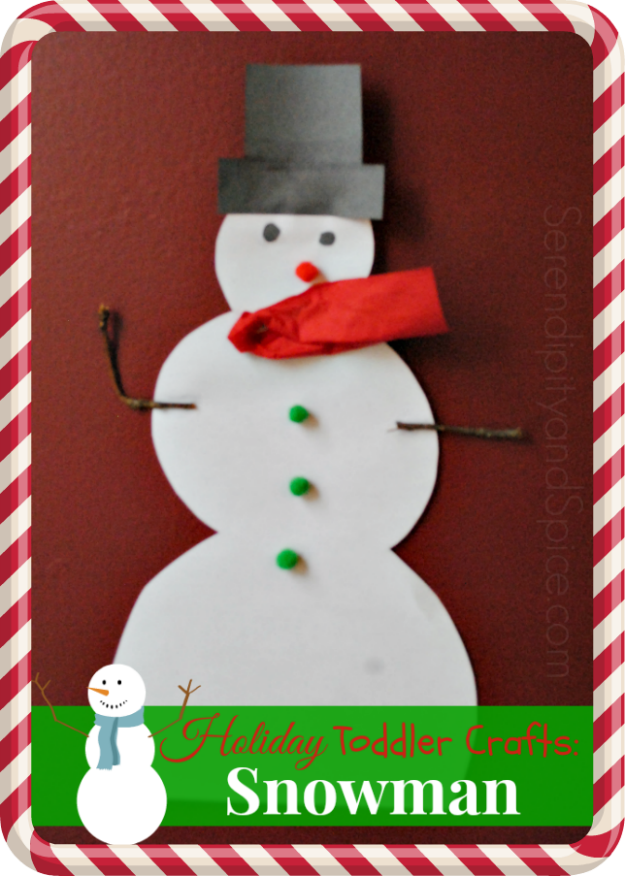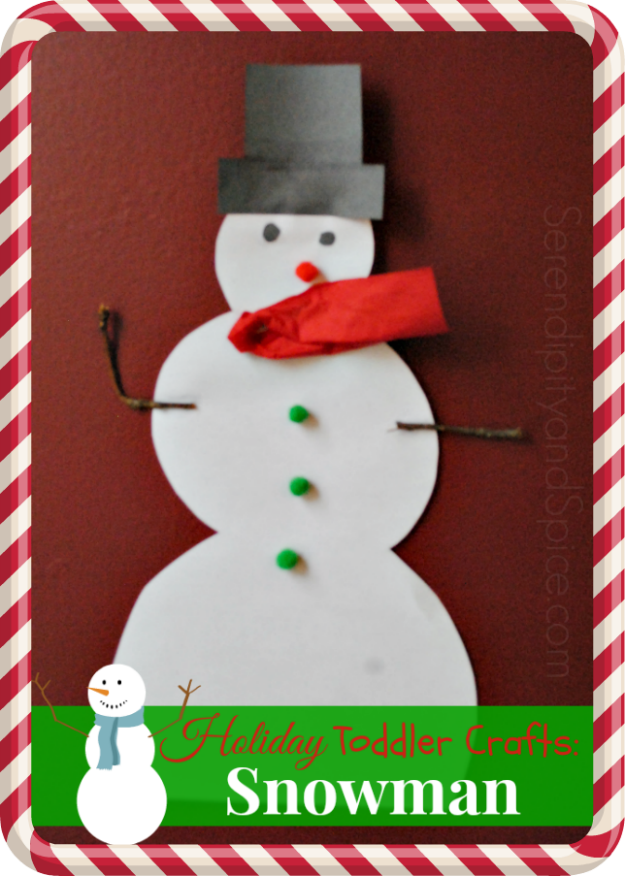 So remember last week when I was telling you how much Little Man loves doing arts & crafts now?! Well we've been having a blast making fun Holiday crafts to decorate with. This simple project uses all of the same materials from the Pom Pom Stocking….so it's a cheap and fun craft to do with your toddler!
I like that this project uses different materials that you can find anywhere and it's educational too! Not only does it help your child with their fine motor skills but also with cognitive skills too. When we were putting together this snowman we discussed the different body parts and I lead Little Man on where to put each part by asking him where it is on him and then point to that spot on the snowman.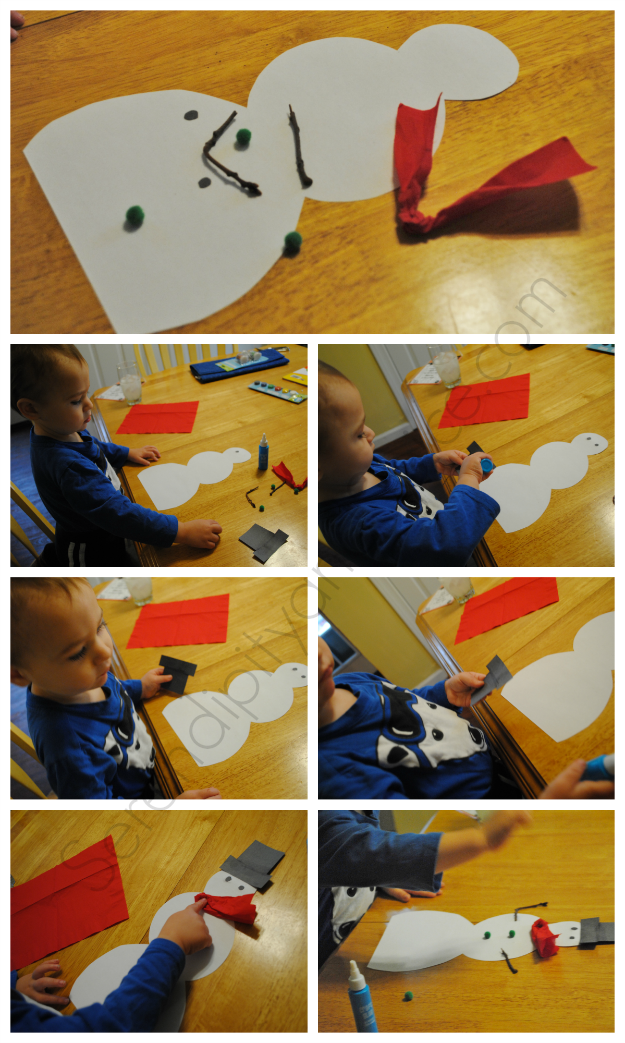 I gathered all of the materials and cut out the snowman and the scarf before beginning this project. I went outside and found 2 small twigs for the arms. The scarf is from a Christmas napkin….I think it would be really cute to make several of these with different "scarves" from different napkins and make a whole Winter Wonderland scene! The buttons and nose are left over pom poms from the Pom Pom Stocking. Then I cut out the body, eyes, and hat from the same construction paper packet that I used with the Pom Pom Stocking.
Next I worked with Little Man to decide where each piece goes. I would dab the glue on and let Little Man place the pieces where they go.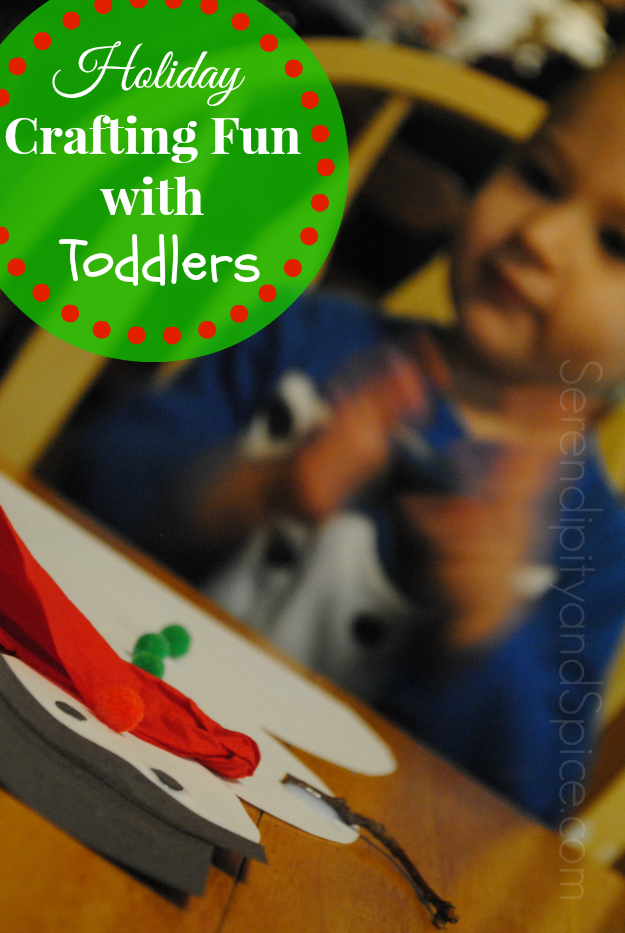 I love that he claps for himself when he's finished! It's so stinking adorable and I love how proud he is of himself….see crafting with toddlers also improves self esteem! Next time we're painting a tree so make sure you check back!!
What does your Little One do that is just so adorable it melts your heart?