This shop has been compensated by Collective Bias, Inc. and its advertiser. All opinions are mine alone. #SparkleWithGain #ILoveGain #CollectiveBias
Tips for How to Get That Boy Smell Out of the Laundry. Boys are a ton of fun but they're a big ol' sweaty mess too! Learn how I get that boy smell out of the laundry with these simple steps!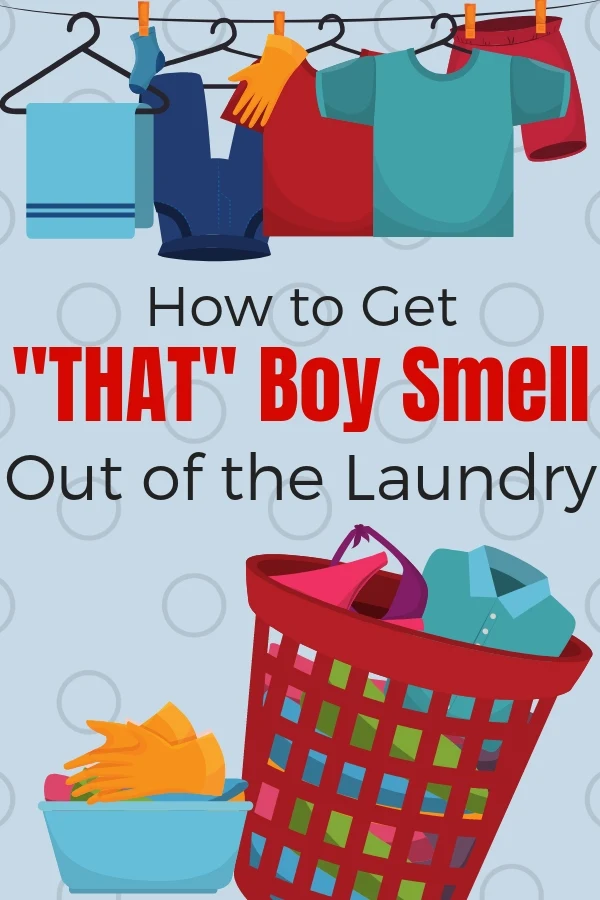 How to Get That Boy Smell Out of the Laundry
A Laundry Routine to Combat the Sweat & Dirt That's Part of Having Boys!!
My little man is the light of my life…he's funny, super smart, handsome as his daddy, and 100% rock and roll BOY! If there's a mess to get into you can bet he's right in the center of it! He plays hard and fast which makes him hot and sweaty!!
When he was a baby he loved to snuggle and cuddle on the couch with his mama…now he wants to run and race with dad, wrestle with the dog, build forts in the woods with the neighbors, and play his heart out during soccer. This summer we hit the age where he sweats….a lot! I mean, like a LOT! So much so that I make him strip down his dirty clothes when he comes in from a day of playing and hit the shower!
Since when did my little boy start to smell like a sweaty man?!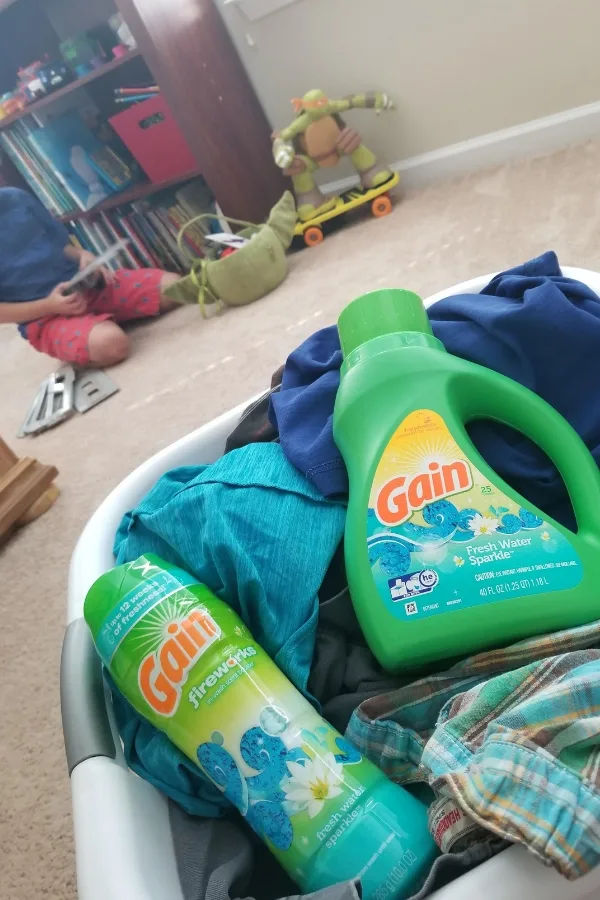 Well, you know if he's all dirty and sweaty then his clothes are a total hot mess too! I finally discovered a routine that works perfectly for getting that "boy" smell out of the laundry.
Here Are My Tips for How to Get That Boy Smell Out of the Laundry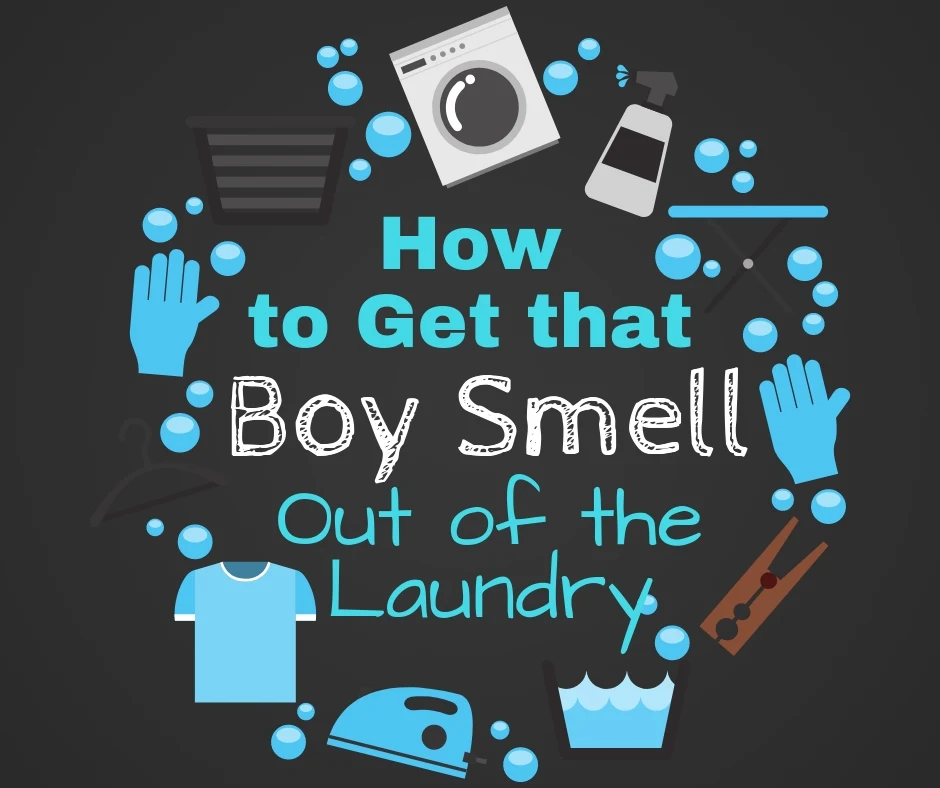 Wash Clothes EVERY Night!

I know, who wants to do laundry every single day? But, trust me, it's totally worth it. I learned quickly that the longer I let his clothes sit the harder it is to get rid of the smell. So, every night when he's done playing I have him throw his clothes in the wash and he hops into the shower.
NEW Gain flings!™ laundry pods in Fresh Water Sparkle™ scent make it super simple to wash his clothes. Since there's no measuring or liquid to spill I just drop a pod in the laundry and turn it on….easy peasy!

Use Scent Boosters

For those super stinky clothes I always add a little extra scent boost to the load.
Gain fireworks!™ in-wash scent booster is perfect for keeping his clothes fresh and clean for weeks to come…I love that I can adjust the amount of fragrance to add just by adding in more Gain fireworks!™ in-wash scent booster!

Don't forget to add some scents to the drying cycle!

Since I have Little Man throw his clothes in the wash at night I usually wait until the morning to toss everything in the dryer. It makes for a simple routine because I start the day off getting all of our laundry finished. I'll toss Little Man's clothes in the dryer and use Gain Dryer Sheets to boost the fresh scent a little more!
4. Make sure clothes are thoroughly cleaned!
If your washer has a steam function then this is also the perfect way to get rid of that boy smell in the laundry! I always click the steam function on for those especially dirty and smelly outfits like his soccer uniform!
Make sure you check out your local Dollar General and give Gain Fresh Water Sparkle™ a try!