This simple on-the-go breakfast of French Toast Sticks with Raspberries is a favorite! It takes less than 10 minutes to toss together this delicious breakfast as we're running out the door.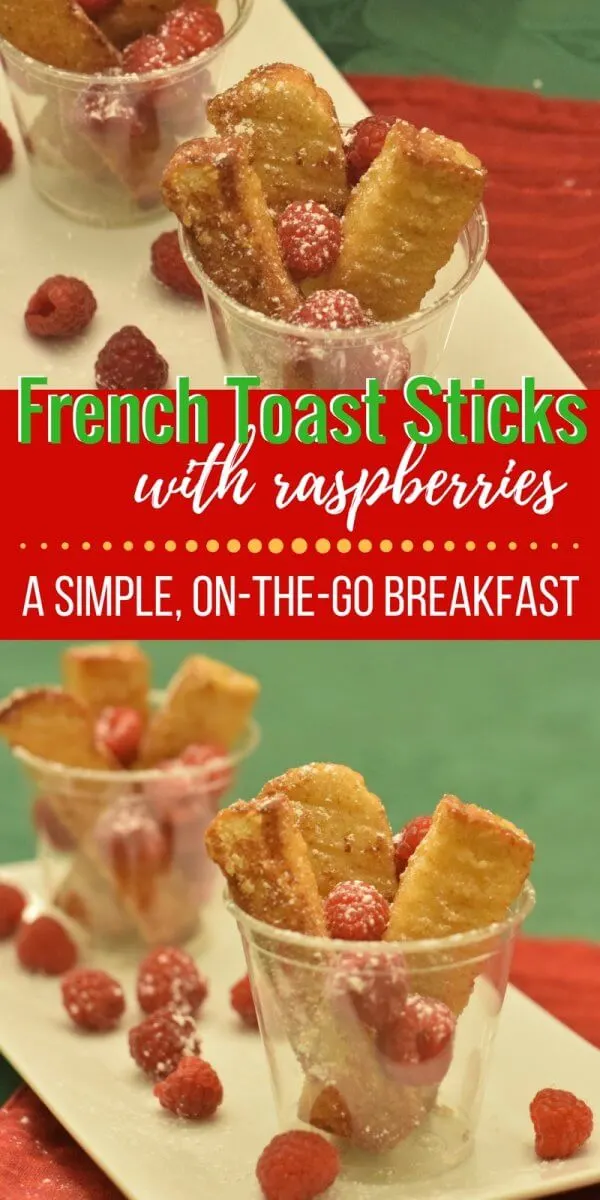 French Toast Sticks with Raspberries
A Simple On-The-Go Breakfast
With the holidays in full force we are have been in this hectic GO-GO-GO mode for the last few weeks. Many days I'm lucky to get my hair washed and make-up on before leaving the house. But, when you have small kids there's ONE thing you can NEVER do which is leave the house without food in hand!
I try to keep snacks in my purse but the kids get tired of fruit chews and crackers after awhile….they're like me, they want a breakfast that has substance. I've always been taught that breakfast is the most important meal of the day and it's so true. If I throw off eating a decent breakfast then I'm snacking all day and just not as productive. That's why I love finding different breakfast treats that can go with us in our mad dash out of the house and that will fill me and the kids up.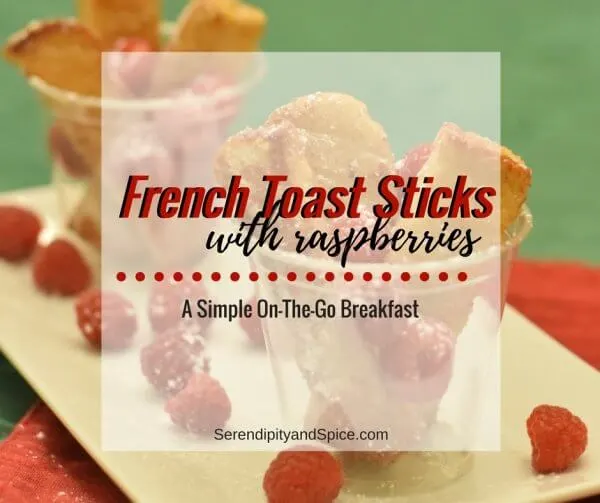 These french toast sticks from Farm Rich are delicious and part of the new premium line of baked goods called Farm Rich Bakery. They go straight from the freezer to the oven for just 8-10 minutes and you have a wholesome, piping hot breakfast that tastes like you stopped by the local bakery!
For those mornings when we're in a rush I like to put the french toast sticks in disposable cups, toss a little bit of fruit in there, and sprinkle with a bit of powdered sugar. These are great because the kids can set their breakfast cup right in the cup holder and enjoy a wholesome meal on the way to school.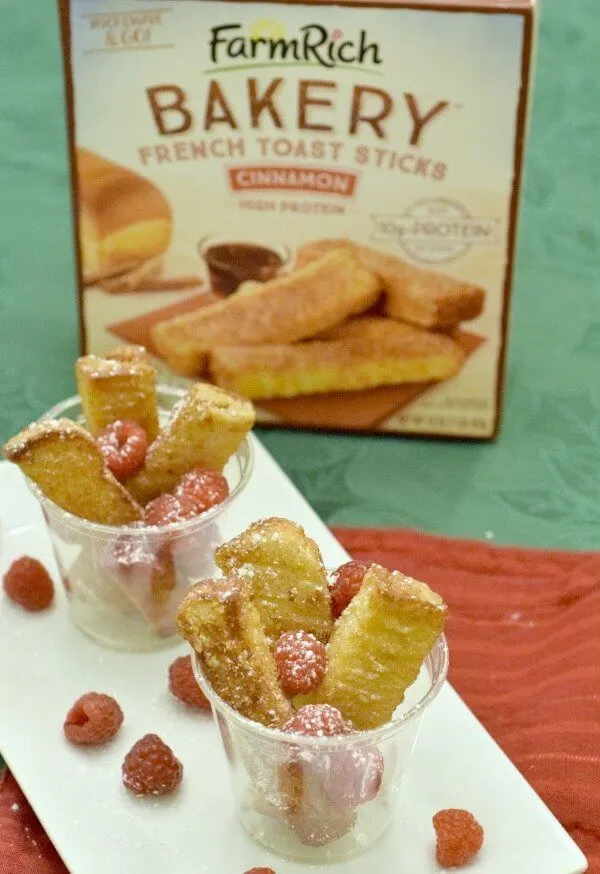 Farm Rich Bakery has developed a whole line of premium bakery goods including savory treats like the Sausage, Egg, and Cheese Pull Aparts….I can't wait to give these a try! They babies are filled with 15 grams of protein and the bread is baked to perfection with loads of delicious ingredients.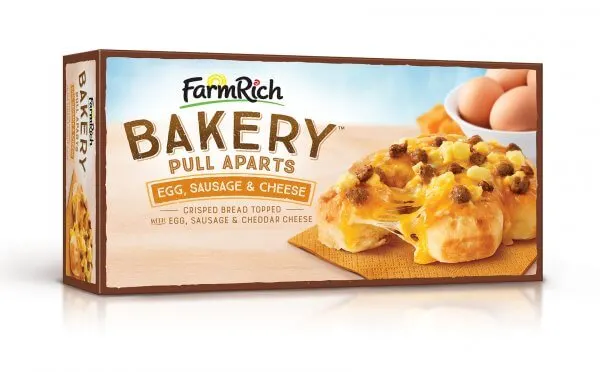 There's so many delicious choices that I'm seriously just going to have our holiday brunch with all of the new Farm Rich Bakery items!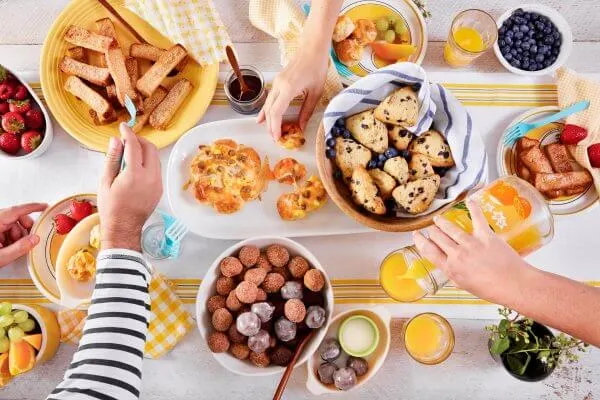 Make sure you sign up for the Farm Rich Loyalty Club where you'll get special offers, discounts, yummy recipes, snack ideas, and more!
Which Farm Rich Bakery item are you most excited to try?
I was selected for this opportunity as a member of CLEVER and the content and opinions expressed here are all my own.